Exfoliating away our dead skin is very important when we take bath and using the right ones is also necessary. In the winter season this ritual becomes very crucial and should be done atleast twice a week. If you are hunting for a good body scrub with good fragrance then here is a list of top 5 jars which have a good reputation and have been given very good reviews so far. These scrubs fit all budgets and if you are lucky, you may get them at a cheaper price amid the sale time online or in stores.
The Body Shop's Winter Jasmine Body Scrub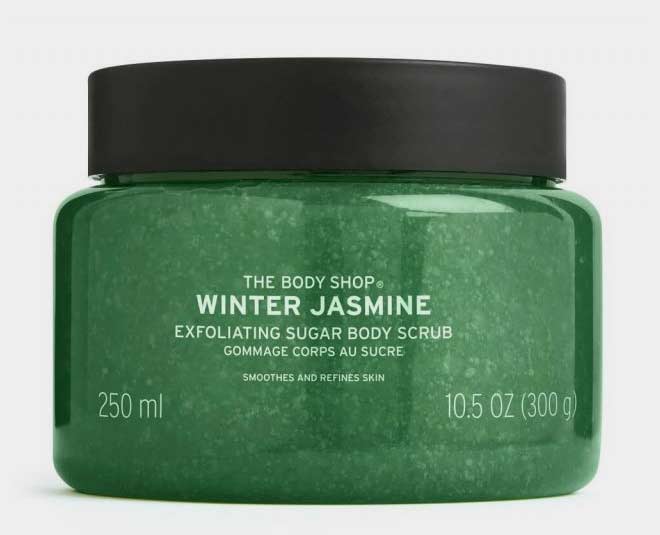 This 250 ml tub of lovely jasmine fragrance in the form of a body scrub costs Rs 1895. As explained by the brand, it is made using jasmine extract from India, sugar crystals and Community Fair Trade Brazil nut oil from Peru. The vegan exfoliator is great as it makes you feel luxurious and does not leave your skin dry.
Panchmeva Skin Body Polishing Scrub
Made using dry fruits, this amazingly luxurious scrub weighs 100 gms and costs Rs 650. It has the goodness of pomegranate, orange, anjeer, almonds, draksha, ashwagandha, walnut kernal, rose, jaiphal, haridra, neem, grapeseed oil, almond oil, lavendar and more.
To use it, the brand says that you must take the required quantity and make a paste with some milk or sour curd. Apply it on the body and leave it on like a mask for 20 minutes. Next, soften it with some water and then massage and rinse it off. The only catch is the shelf life which is 4 months as it is all natural. It detoxifies your skin, leaving it smooth and supple and also has antioxidant properties.
Don't Miss: HZ Tried & Tested: Satvik Elegance Hemp Seed Body Oil Detailed Review
Plum BodyLovin' Coffee Wake-a-ccino Body Scrub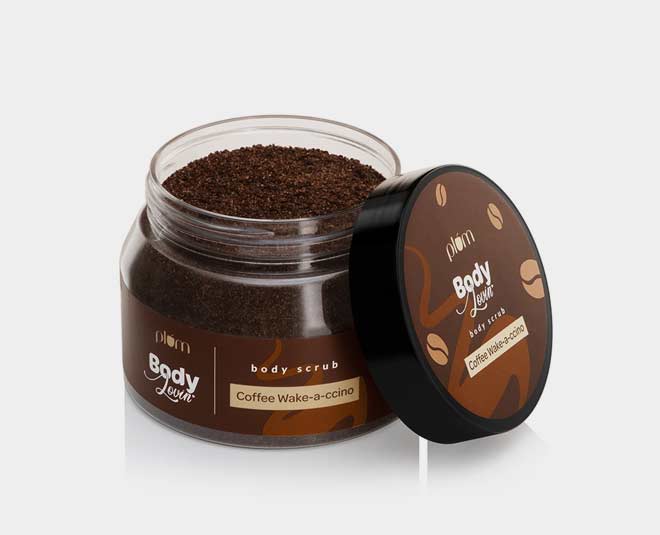 This powder-based body scrub with a rich aroma of coffee weighs 100 gms and costs Rs 550. It is made using green coffee, arabica coffee and sugar and helps in removing impurities. It polishes your skin and is not at all abrasive in nature. The green coffee has antioxidants, vitamins and fatty acids while the Arabica coffee has anti-inflammatory properties and countless other benefits, which makes this scrub perfect for skin revival in the morning. The other ingredients it contains includes sugar, corn starch, walnut shell granules, and sunflower seed oil.
Shantae's Pomegranate Body Scrub
This 200 gms jar costs Rs 400 and is packed with kernels of fresh pomegranate. This skin preserving antioxidant is combined with natural sugar and almond oil, which is excellent for rejuvenating tired skin and reduce dullness. It has a shelf life of 6 months.
Don't Miss: HZ Tried & Tested: Bare Body Essentials Lip Scrub, Lip Serum Roll On Detailed Review
The Body Shop Festive Berry Body Scrub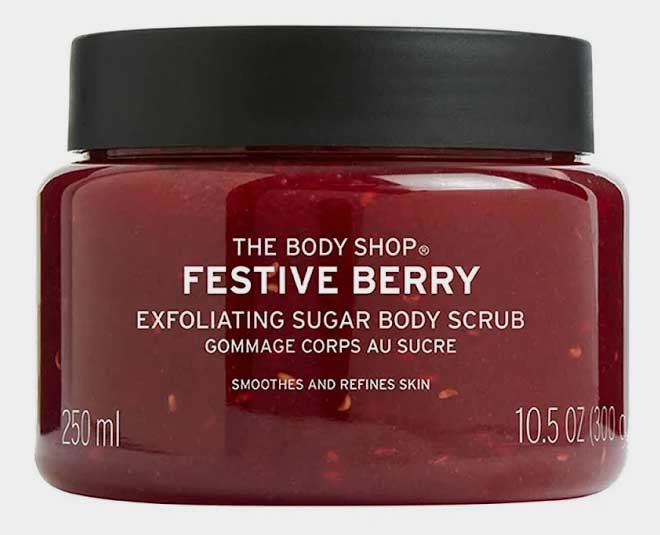 Available for Rs 1895 for a 250 ml jar, this body scrub has a heavenly frahrance which is a great pick me up at the end of the day or on a morning when on a holiday. This gentle exfoliator has a sweet, fruity berry, tangy scent. It is made with cranberry seed oil sourced from North America, Community Fair Trade Brazil nut oil from Peru and exfoliating raspberry seeds and sugar crystals and it is a vegan product as claimed by the brand.
So take your pick and bathe away that stress, scrubbing away the negativity and stay tuned to HerZindagi for more such recommendations for great skin.