Girls with curly hair garner much more love and appreciation than others with the straight or wavy mane. However, maintaining curly locks is not a child's play. It takes forever to detangle them, moisturise them, or for that matter clean them. These are the times when one's patience gets tested.
We feel your struggle and that's why we decided to make your life a little easy. If done right, curly hair can feel like a blessing, even when you decided to comb them or style them differently. Wondering how? Try these hair care tips that do not involve applying any chemicals, but just bestowing love upon your tresses!
Switch Too Wooden Wide-Toothed Comb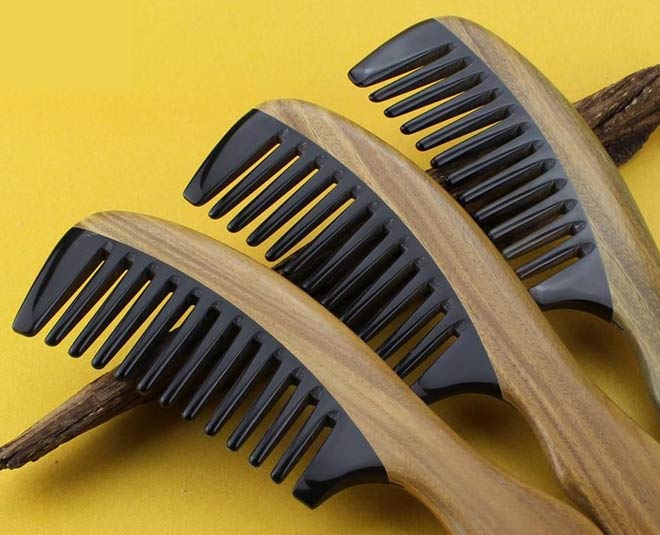 Most of you must already be using a wide-toothed comb to detangle your hair. But a wooden comb can make a huge difference in the quality of your hair. The natural oils of your hair will get distributed better, providing nutrition to each and every strand until the end. Other than applying any external product, the focus should be to enhance the beauty of our hair, or for that matter out skin, with the natural ingredients, such as the oil produced by the body. If you do the same with plastic comb, you sure would be able to detangle your hair, but at the cost of damage and hair breakage.
Control Unnecessary Hair Wash
One thing that we know about curly hair is that they tend to get frizzy very easily. Excessive shampooing can accelerate this process. Especially shampoos with chemical infused in them can take away the shine of your mane over the years. Either go for homemade natural shampoos or restrict the usage of those that will only do harm to your beautiful locks. Dry shampoos are also not a great option if you have curly hair, since they can settle around the hair follicle and can hamper healthy growth.
Trim Those Split Ends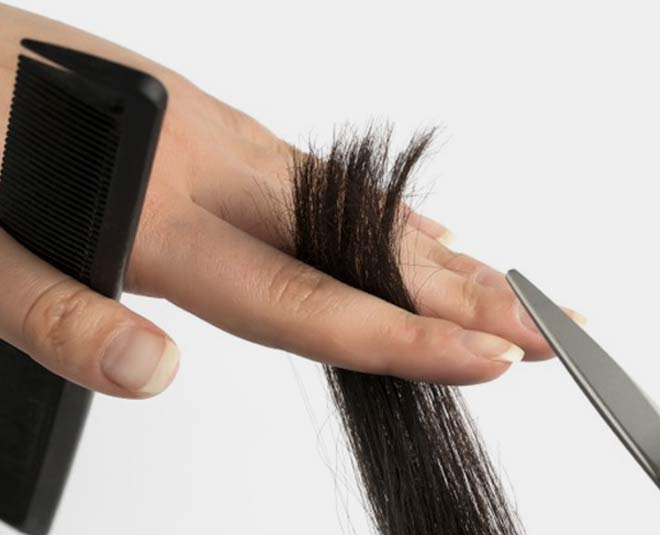 Your hair that may already feel frizzy and dry, need not look more unhealthy with split ends. You must trim the ends off to avoid this. There are many advantages of trimming your hair regularly. One among them is that they allow wholesome hair growth. Also, you will experience that your hair is getting less tangled with clean ends.
Comb Your Hair The Right Way
Alongside the right tool, the correct method is also required to comb the hair. Girls with curly hair must always go for bottoms up, which means starting working from the end up until the roots. Since the hair strands are messier at the bottom, you want to solve that puzzle first and then shift to the easy part. This will avoid hair breakage, and you will have equal hair strands throughout!
Go Easy On The Heat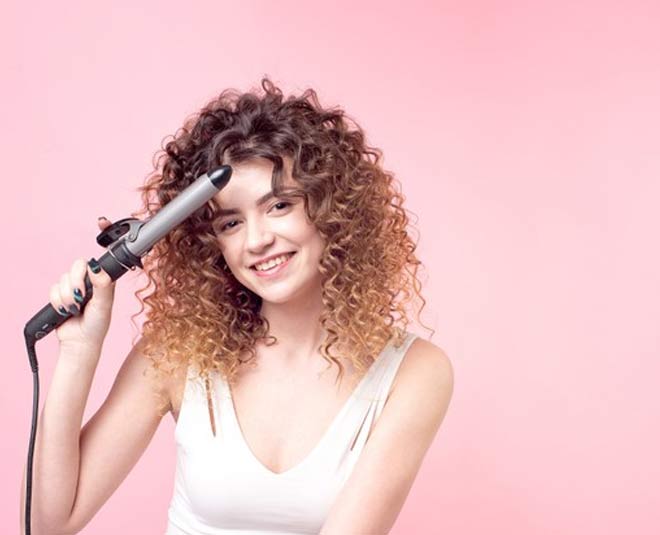 Styling tools are amazing and we totally love them for helping us to look perfect. But we also know they do more harm than good. The more you use them, the more they seem to suck the nutrition from hair. Especially if you have a curly mane, the styling and heat tools will make your hair frizzier and unmanageable with time. That's why we recommend go easy on that one and apply hair protection to control the damage.
DIY Natural Hair Mask
To provide extra nourishment to your hair, and to do some damage control, this hair mask is ideal!
Ingredients
2 tablespoon olive oil
½ teaspoon vinegar
1 tablespoon mayonnaise
1 egg
Steps
Take a bowl, add all the ingredients and mix.
The consistency should be thick, therefore, don't add water.
Apply on your hair using a brush and let it sit for 30 minutes.
Rinse with a mild shampoo to add moisture and shine to the dry curls.
If you liked this article, do comment on our Facebook page. Keep reading HerZindagi for more such stories.
Picture Courtesy: Pinterest