Monsoon is the most amazing season of the year. We all love looking at the lush green vegetation, ponds buzzing with cranes, cleansed surroundings, breathing in the fresh air, topped with the pitter-patter of the raindrops and silver linings on an otherwise busy day. Relishing home-cooked fritters with a piping cup of tea and good music emulates an early weekend. The mesmerising play of sunlight spells pure magic. However, the rain also plays a spoilsport for some. The only hiccup to the fun is humidity-induced skincare issues we go through during this time. Not paying attention to the skin causes zits and oiliness to mar your beauty the same way as lack of maintenance makes way for puddles. But just like all skin-types need different routines, monsoon demands a strict but simple skincare regime. Here are some tips by Ms. Dolly Kumar, Cosmetic Engineer and Founder and Director at Cosmic Nutracos Solutions Pvt. Ltd., the parent company to skincare brand Skinella, that will help you soothe your skin through this season.
Cleansing
Abundant humidity in the air makes the dirt stick to your skin, covering all pores that don't allow the skin to breathe. This ultimately creates a perfect ecosystem for bacteria to grow and trigger zits. Cleanse your skin at least 3 times a day to remove excess grime and oil (sebum) that accumulates on your face.
Toning
Toning is one essential step in CTM routine that many people give a miss. It helps even out your skin's pH balance to maintain a slightly acidic surface, just as needed. Using a good toner brings a glow to the skin.
Day Cream
The humidity is a tricky player that not only makes the skin oily but can also dry it; a big reason why we see a rise in skin issues during monsoon. Rain-induced humidity can dry your skin to something awful. It is preferable to use a light, day cream to keep your skin moist, supple and healthy.
Don't Miss: Anita Hassanandani's Beauty Secrets Revealed: Hair Care, Skincare Regime To Makeup, Know It All
Water-Based Moisturiser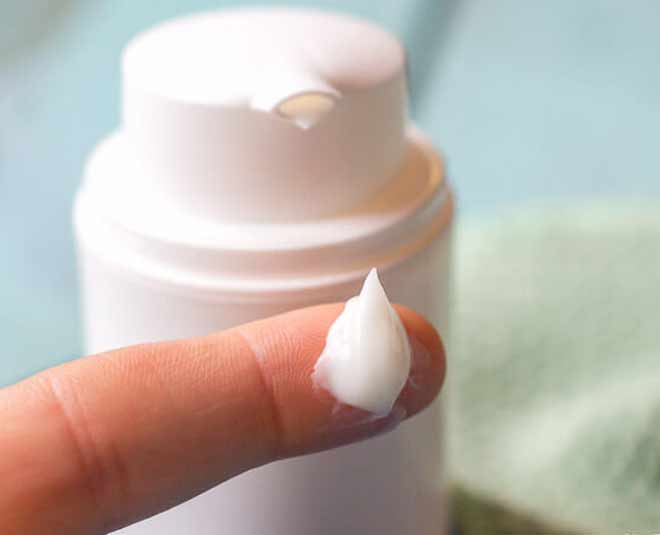 If excessively oily skin is your problem then water-based moisturisers are out there to your rescue. They are a great option to help keep oil secretion in check while mildly nourishing your skin from inside.
Sunscreen
What most people falter about every monsoon or winter is using sunscreen. A sky shrouded with grey clouds make people presume they are not exposed to the sun's rays. What they forget is that the sun is very much out there, working behind the scenes as a part of natural phenomena. So, no matter if you can't see it clearly through the clouds, it doesn't stop the sun's UV rays from wreaking havoc on your skin. An SPF 30 sunscreen is good to go for Indian skin but don't forget to apply the product 15 minutes before venturing out.
Exfoliation
Exfoliation makes a big difference in the appearance of your skin. Exfoliate daily to rid your skin of dead cells which are another barrier to healthy, breathing skin. But it is very important to be gentle with the process. Use light, upward, and circular strokes. An antioxidant rich-scrub can gently activate blood circulation in the skin without drying it.
Harmful Chemicals
Avoid using products made with harmful chemicals. Instead, use gentler products that have superfoods as their active ingredient. No matter how much the urge to buy the same products as your bestie's, check for the ingredient list first. The market is flooded with products that are laced with chemicals and glorified for nothing. They eventually lead to greater skin issues in the long run by artificially tweaking your skin's natural balance to temporarily perform differently. It's better to only share your skin's fragile ecosystem with ingredients sourced from nature's bounty.
Clay Mask
Use a clay face mask twice a week. Clay has the potential to absorb oil from your skin and prevent mild forms of acne, which includes blackheads, whiteheads, and pimples.
Don't Miss: Treat Dry Dull Skin, Get That Glow With Face Packs Made With Rose Petals
Hydration
Our body's composition is so close to that of earth consisting of approx. 70% of water. We all know how hydration is essential to regulating the entire environment, and so the same follows for our internal body. So, drink at least 8 glasses throughout the day.
Vitamin C
Rome was not built in a day and the same goes with immunity. Make eating healthy a lifestyle and take Vitamin C to boost the immune system that can help you fight skin infections naturally.
Stay tuned to HerZindagi for more skincare tips to keep your skin healthy