Tips To Survive Road Trips
Road trips can be a piece of heaven or a slice of hell; so here we have a a list of top 5 tips to Survive Road trips.
Wind in your hair and a destination in mind; Road trips are truly amazing. Though, they can be tiring and can take a toll on you if you are unprepared though you don't have to worry since here we have the top best tips on 'How To Survive Road Trips'.
Sleep is important and if you do not get enough sleep it will make you cranky. Especially if you are the driver it should be your main priority to catch a good night sleep. Sleep keeps you alert, aware and it will make you feel charged up for the road ahead. Cranky sleepy people are not fun on road trips so please do sleep to make the trip pleasant for everyone.
Keep Snacks At All Time
There is a reason why we have the word hangry in our dictionary and you don't want to be hangry on the road. Make sure before you leave keep a couple snacks at hand. Granola bars, packets of chips and a bottle of coke are like God's gift for a hangry traveller but make sure to carry some fruits and juices to compensate for all the junk also please don't forget to carry a lot of water.
Don't miss; Are You A Traveller Or A Mere Tourist? Do These Five Things To Make Most Of Your Trip
Don't Forget To Make Pit Stops
Since we are now carrying a lot of water to stay hydrated, we need to make some pitch stops. Best tip to survive a long road trip is to plan stops before hand. Getting cranky being all cooped up in a car will do you no good and it's best to make a stop and stretch your legs, click some pictures and go to the washroom. Planning stops ahead of time will make sure the whole trip goes smoothly without a hiccup.
Fine Tunes And Great Movies
Almost everyone loves music and having a good time jamming to your travel playlist. Be it the driver or passengers; lively music will make the car ride all the more fun. Think of all the fun stories you can share on Instagram and all the wind rushing through your hair as you listen to Taylor Swift.
Sadly if you are the driver you won't be able to enjoy all the movies your passengers will be watching because a big tip I use to pass my time is watching my favourite movies. I download them beforehand so that I can spend less time worrying about the Internet speed and more time enjoying the movie.
Don't miss; Adventure Specific Travel Accessories/Essentials To Know About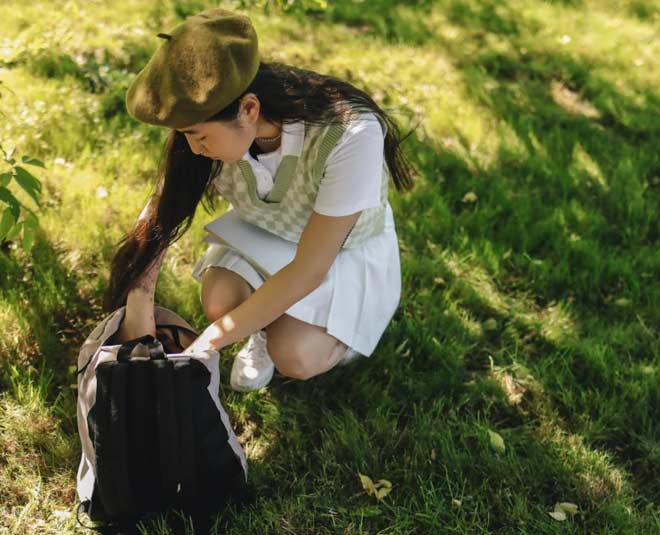 A Small Backpack For Travel Essentials
Travelling has its own rules and rule number one is to carry a small backpack for all your travel essentials. No it's not your luggage bag but a small backpack which you can carry around even when you make a pitch stop. At times people forget to bring a small back and dump all their travel essentials in their luggage but that will just make the journey hellish since it's far easier to just reach and grab everything you need from your backpack. I personally carry all my essentials like iPad (for the movies), charger, a novel to pass my time when everything gets discharged, a battery pack so that my phone and iPad stays charged, a pee on the go funnel for emergencies (for a women it's really important to keep something like this for emergencies), a sanitizer, a mask (due to COVID conditions), snacks, earphones and last but not the least extra clothes just in case I spill something.
Hope these road travel tips make your travelling easier and more excieting than usual. For travel tips and more keep posted on HerZindagi.
Recommended Video