Once you find the love of your life, you want your parents to like him too, but the last person whom you want creating drama is your best friend. Where on one side you were planning movie nights and shopping spree, here on the other side they don't want to see each other faces. Feeling much like a referee? Don't worry we got you covered! Of course, both your best friend and boyfriend are a vital part of your life, therefore doing without either of them is not an option. However, with patience and the correct approach one can overcome the issue, which sounds minor, but actually puts one's mind in distress.
Learn The Root Cause
If your best buddy has a tendency of being overprotective about every other person that enters your life, then that is a completely different situation. But, if he or she is being weird about your new boyfriend or has suddenly become bitter about your existing partner, you need to do some digging. While spending less time with your pal can make him/ her mad on you and your boyfriend, its best to spend some quality time together and discuss what's wrong! Try keeping an open mind to whatever he/ she has to say in order to understand the reason. Also, ask you other half his cause of locking horns with your bosom buddy.
Don't Miss: Exploring Beaches of North Goa With Your Bestie
Voice Your Feelings
Let them know that they are taking away the peace of your mind! Often girls keep mum about how we feel about people trying to control us or advise us, but in the 21st century, this is not the way you want your life to be. May be together or separately talk to both parties in person. Let out all your emotions because putting feelings into words helps in resolving the matter at an initial stage.
And, who knows just because they are not aware of your sufferings they are dragging a matter which is not even that important. Avoid using a digital platform to talk about it, as you might interpret things incorrectly.
Don't Miss: Avoid Doing These Things When Fighting With Your Partner
Don't Thrive For Perfect Relation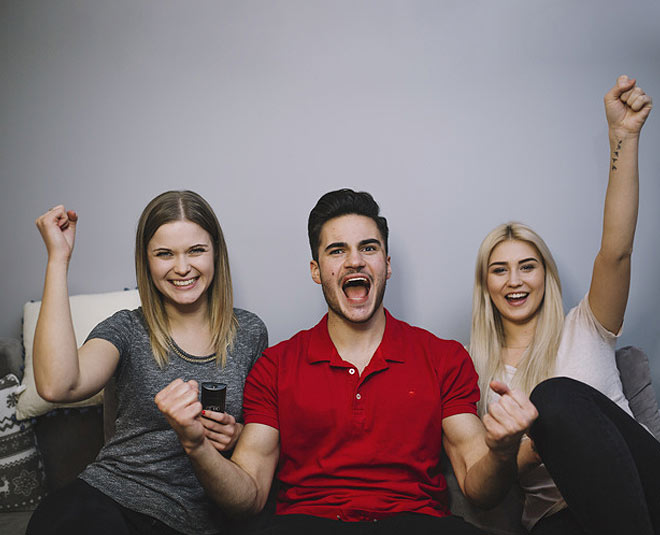 Feuds are not likely to resolve overnight, even if they are just pretending to be friends in front of you being content with that. Even after trying to resolve the matter, the situation is as it is, then accept it. This doesn't mean that the results are defiantly going to be bad, all we are trying to say is no matter if your boyfriend and best friend does or does not resolve their issues, be open about it that and don't hamper your mental health.