India, as a democratic country, has a number of rules in place to ensure that the system runs smoothly. However, debates over whether some laws have flaws keeps happening. But, some laws that prohibit weird things in India sound too crazy to understand. We've compiled a list of some of India's crazy laws that you may not be aware of.
10 Couples Cannot Dance On The Same Stage
Have you ever thought of planning a reunion with 10 couples or more at the same time? If yes, make sure you don't all arrive at the same time on the dance floor. According to the Licensing and Controlling Places of Amusement (other than Cinemas), 1960, if more than 10 couples are spotted dancing on the same stage at the same time, the law has the ability to either reduce the number of couples or completely shut down the event. So, figure out what you wanna do, but just don't all go dancing at the same time.
You Cannot Fly Kite Without Permit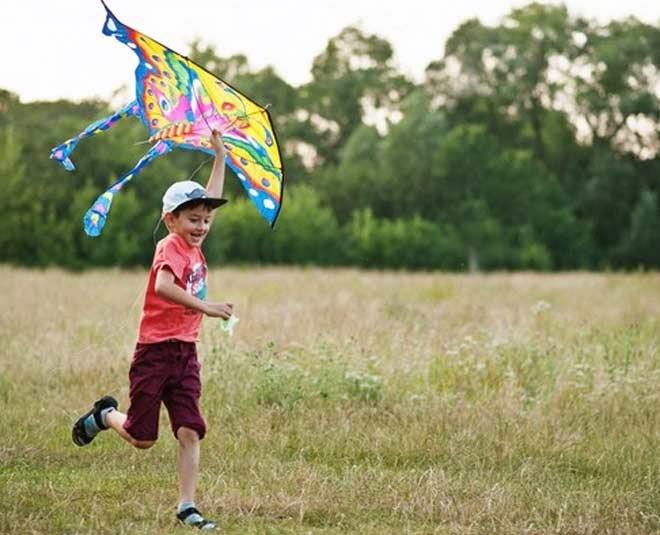 Did you know about the rule of not flying kites without a permit? Well yes, according to the Indian Aircraft Act of 1934, which says you need a permit or a license to fly a plane, you also need a similar permit to fly a kite. Meaning no kite flying. Not even during the time of the famous Kite Festival Makar Sankranti without a permit.
However if you still decide to go on, flying a kite is punishable by imprisonment of 2 years or a fine of up to ₹10,00,000.
If You Find Money Lying Around You've To Report It
Finding money on the road may feel like a lucky day. However if you don't report about it, you may find yourself in trouble. According to the Treasure Trove Act of 1878, any treasure you find belongs to the Queen. This means if you find money lying around that's more than 10 rupees, you're committing a crime by not reporting it. However, if you found less than 10 rupees, you are not committing a crime by keeping it. But if higher... Go report!
Don't miss: These Normal Things Are Prohibited Around The World And We Are Shocked!
You Cannot Get Ears Cleaned Or Teeth Fixed By Roadside Vendors
Do you want to get your ears cleaned or teeth fixed? Well don't even think about getting it done by roadside vendors if you want to avoid trouble. If you want to get teeth fixed, go to a dentist! According to Chapter V, Section 49 of the Dentist Act of 1948, street dentistry is illegal in India.
Alcohol Is Prohibited In Bihar, Gujarat, Mizoram, and Nagaland
Some states in India: Bihar, Gujarat, Mizoram, and Nagaland have a complete ban on liquor. Meaning that these states are dry states. To restrict the liquor selling,
Mizoram: The Mizoram Liquor (Prohibition) Bill, 2019 was passed unanimously in the state Assembly on March 20.
Gujarat: Gujarat has a death penalty for the manufacture and sale of homemade liquor, as they have earlier resulted in fatalities. The legislation is titled the Bombay Prohibition (Gujarat Amendment) Bill, 2009.
Bihar: On 5 April, 2016, Bihar Chief Minister announced "All types of liquor will be banned in the state from today".
Nagaland:The state of Nagaland became a dry state in 1989 when the Nagaland Liquor Total Prohibition Act (NLTP) banned the sale and consumption of alcohol.
Which ban sounds most crazy to you? Let us know by commenting on our Facebook or Instagram page. For more such stories, stay tuned to HerZindagi!