Fasting is a good concept if not religiusly the for your health as well becaise it simply helps us detox at times. Many Hindus keep fasts every other day of the week to please a certain deity. Do you keep a fast on Wednesdays? This day fasting has a different meaning, the right way to do it with the perfect arti and more.
Why Keep A Wednesday Fast?
It is believed that a Wednesday fast is all about increasing your intellectual development and to get the auspicious results of planet Mercury. It is said that you can fulfill the desires and get wealth and happiness.
How To Keep It
Begin from first Wednesday of Shukla Paksha of any month and keep it continuously for 21 Wednesdays. Wear green clothes after a bath in the morning and worship Lord Bhud (mercury) and then read the Vishnu Sahastrnaam.
You must wake up before sunrise and then clean your house. Puify the entire house with Gagnga jal or water from any holy river.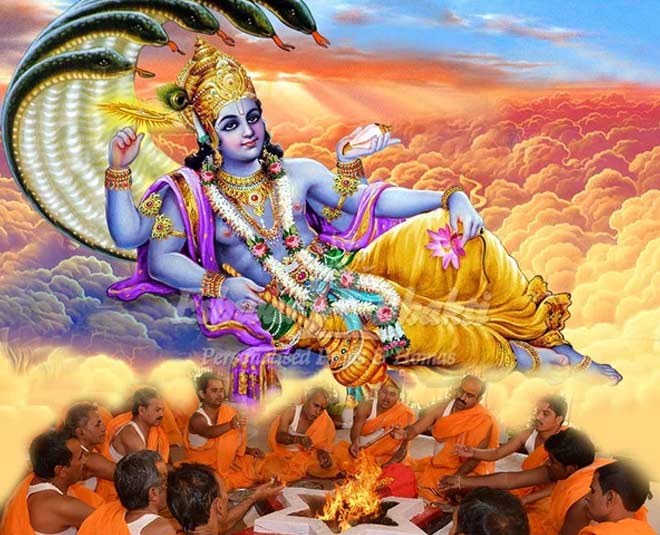 Now wherever the Ishan Kon (North-East direction) of house is, place an idol of Lord Budh or Shankar, and in case you do not have one, a picture in a utensil would do. With a puja thali complete with incense, akshat, bel leaves and lamp of ghee, chant the mantra and worship Budh Dev.
When the entire day is over and so is your fast, in the evening, worship Lord Budh and listen to or read out Vrat Katha. Perform the aarti and after sunset, do the puja with lamp, jaggery, incense sticks, Bhat (boiled rice), curd and then, distribute the Prasaad.
Significance of Wednesday Fasting
Besides hoping for wisdom, many businessmen keep a fast on Wednesdays for profit. Itos belived that this reduces the number of obstacles they will encounter in business.
Things to Remember
Wear green clothes.
Gift mealsto the Brahmins.
Have ameal just once.
Never leave a fast in the middle.
Do not get up in the middle of the katha.
Don't Miss: Tuesday Fasts: Please Lord Hanuman & Listen To 'Mangalwar Vrat Katha'
The Vrat Katha
A rich person with the name Madhusudan used to live in Samtapur Nagar. He was married to a virtuous girl, Sangita of Balrampur who was also known for her beauty. One day, Madhusudan went to Balrampur on Wednesday to take his wife. He asked her parents to bid their daughter a farewell. The parents said: "Child today is Wednesday. Traveling for any auspicious work is not done on Wednesday."
But this did not bother Madhusudan. He did not believe in auspicious so Sangita had to forcefully bid farewell to her parents.
The couple began their journey in a bullock cart but after a short distance,the wheel of the cart broke. They started traveling by foot and after a while, Sangita felt thirsty. Her husband, Madhusudan went o get her water after making her sit under a tree.
When he came back, there was a man sitting next to her. Sangita was also shocked looking at him, as her husband and the man looked just identical.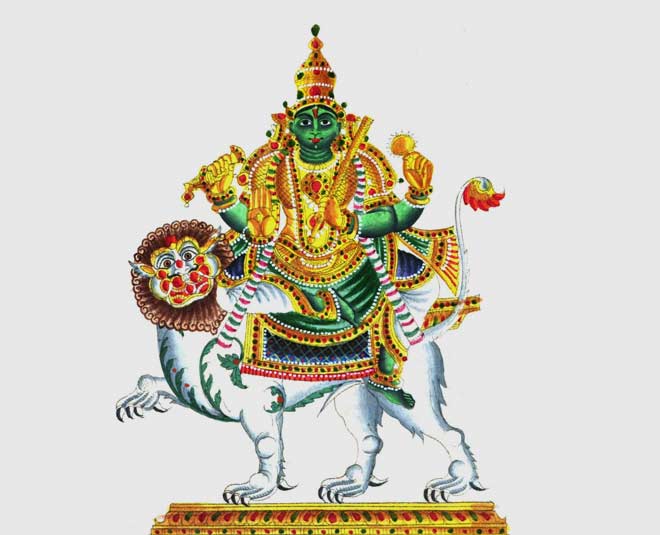 Madhusudan asked that person who he was and why was he sitting next to Sangita to which the man replied that he had brought her from her parent's huse after a farewell but the man questioned Madhusudan in return "who are you"?
Madhusudan shouted and said "You are definitely a thief or a swindler. She is my wife Sangita. I had made her sit under the tree and went to bring water."
Hearing this, the man said "O brother, you are lying. When Sangita was feeling thirsty, I went to bring water. I have already given her water. Now you be quiet and leave from here. Otherwise, I will call some soldier and get you caught."
The two then had a fight with many people watching. Some soldiers also came in and they caught the two and took them to the king. After listeninng to both version, king also could not decide anything. Even Sangita could not distingusih who her real husband was.
The two were out in prison which scared the original Madhusudan. Then a voice came from sky said: "Madhusudan! You should have listened to Sangita's parents and not made a departure on Wednesday. This all is happening due to the wrath of Budhdev."
Don't Miss: Thursday Vrat Aarti, Katha, Food Items, Benefits, Significance: How To Fast The Right Way
Asking for forgiveness, Madhusudan prayed to Lord Budh Dev and promised that he will keep a fast on every Wednesday.
He was forgoven and the duplicate alos vanished immediately. It puzzled many but eventually the kind gave an honourable farewell to Mashusudan and his wife.
The bullock art's wheel was repaired and they went to Samtapur. The couple started observing the Wednesday fasts and liced happily.
Wednesday Fast Aarti
Aarti Yugalkishor Ki Kijiye. Tan Man Dhan Nayochawar Kijiye. Gorshyam Mukh Nirkhan Lijiye. Hari Ka Rup Nayan Bhari Pijiye. Ravi Shashi Koti Badan Ki Shobha. Tahi Nirkhi Mero Mann Lobha. Odhe Neel Peet Pat Sari. Kunjbihari Girivardhari. Fulan Sej Phul Ki Mala. Ratan Singhasan Baatai Nandlal. Kanchan Thar Kapoor Ki Baati | Hari Aae Nirmal Bhai Chati. Sri Purushotam Girivardhari. Aarti Kare Sakal Nar Nari. Nandnandan Brijbhan Kishori. Parmanand Sawami Avichal Jori.
Stay tuned to HerZindagi to know more about the daily fasts and the right way to keep them.