Keeping a fast on weekdays is something very common amongst us Indians but each day has its own connotation. The process of fasting is not just religious but also for spiritual cleansing and well if you are a very practical person then let's say a way of detoxing. But those who keep it for religious reasons do so to connect with Guru, Brihaspati or Jupiter. As per Hindu sacred books, Brihaspati is a devotee of Lord Shiva. To please Jupiter, they keep a fast. The fast also has its benefits, rules and a katha which is to be read.
Benefits
Many people who have issues with getting married or have a disturbed married life keep a fast to remove the obstacles. It also gives the person, who is keeping the fast, the strength to improve his financial condition and health.
When To Keep The Fast
The only rule for keeping a Thursday fast is that you do not keep it in the month of Paush. Begin by keeping it on first Thursday of Shukla Paksha of any month. You must keep this fast for 16 Thursdays and it can also be kept for 3 years.
Fasting Method
To keep the fast, you will need haldi, gud, lentils, a small banana and a picture of Lord Vishnu. If you have a banana tree then you can worship that as well. You must take a bath early in the morning and then clean the picture of the God. Clean any idol of his with water and haldi, giving it a bath.
Next, after your bath, put a yellow cloth around the Lord as it is considered auspicious. Offer him yellow rice and chant mantras and shlokas and read the katha. Do not forget to burn ghee lamps while worshipping. Also prepare a yellow coloured sweet and offer that to Lord Brihaspati on this day.
You too must wear yellow clothes and eat food once you are done praying to Lord Brihaspati. Try not to shampoo your hair or have food with salt in it. End your fast by reading the Katha or listening to it.
To worship Banana Tree, light a ghee lamp in front of it and also offer haldi, rice and chana dal.
Don't Miss: Must Chant Mantras To Impress Lord Krishna
Do donate yellow colour clothes.
Katha
Here is katha that you must read.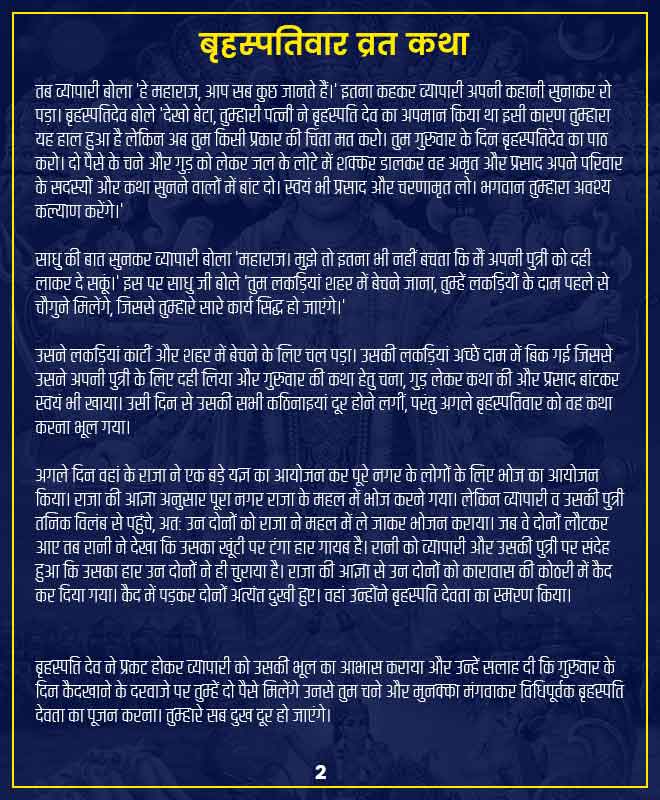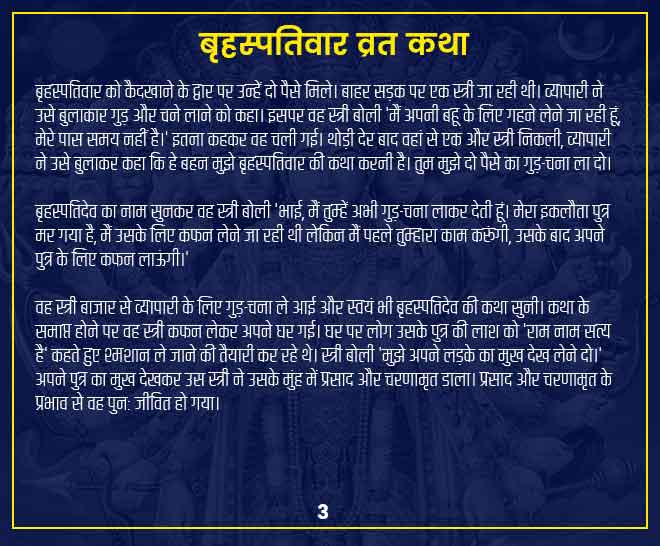 Don't Miss: Tuesday Fasts: Please Lord Hanuman & Listen To 'Mangalwar Vrat Kat
Stay tuned to HerZindagi for more on fasting and its significance.