Bathrooms are usually the smallest rooms in our home and often tend to get messy. However, considering the amount of time we spend in our bathrooms to maintain our personal hygiene, it is necessary that we should maintain the sanity of the space and tidy it up.
Here are some genius ways to declutter your bathroom and get rid of all the unnecessary stuff just lying around on the counters. Read on.
Get Rid Of Visual Clutter
A place seems to look more cluttered when everything is in sight. Bathroom essentials like soap, shampoo, hand wash, etc. tend to make the bathroom counters messier, thus it is necessary to keep them out of sight. This will make you get rid of the unnecessary items and help your bathroom look tidy.
However, you might want to keep things that you use daily in front of your eyes. Therefore, you can get class doors for your cabinet which will help you to get rid of all the clutter on your counters.
Use Tray Organisers In Your Drawers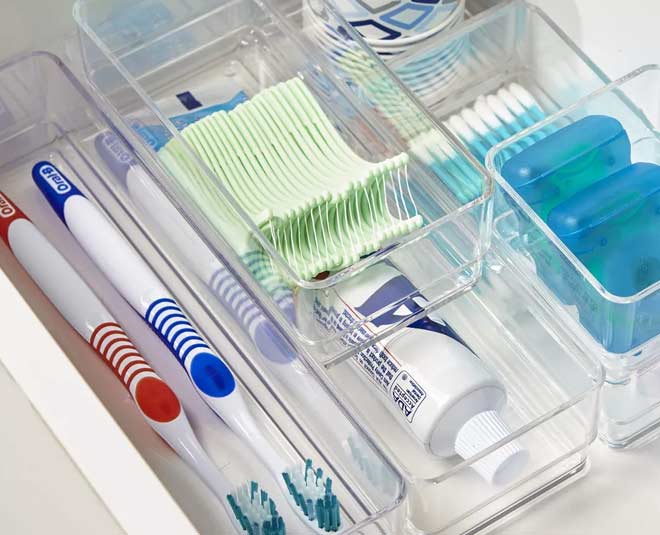 Drawers are the biggest disaster zones where everything seems to get lost. You never seem to find anything when you need it. Also, organising the drawers won't matter as it will again be cluttered. Therefore, you should use tray organisers in your bathroom drawers to make sure that everything stays in place and you can find it when the time comes.
Make Storage Space Under The Sink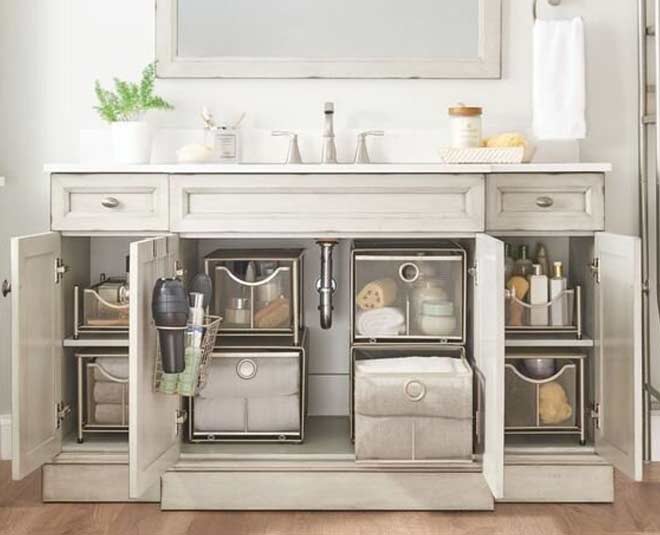 Bathrooms usually tend to be small which means less space but the clutter is never ending. Therefore, adding some extra storage space in your bathroom is a great idea as it will allow you to keep your belongings in a designated space and keep them off the counters.
This will help you use the extra space and it is great to keep the bathroom cleaning essentials. The closed cabinet will bring some order in your bathroom.
Don't Miss: 5 Ways To Beautify Your Windows
Use The Back Of The Doors
If you are struggling with small storage space, then we have a great hack for you. You can make some extra space behind the cabinet doors for some extra items. You can add a magnetic strip or slim caddies to store all your grooming products.
Also, you can use strings to hang your stuff. This will not only help you to create more storage space but also will help you to segregate your stuff which will make it easier to find at all times.
Don't Miss: 5 Most Emotional Bollywood Movie Scenes That Can Make Anyone Cry
Use Towel Hooks And Laundry Basket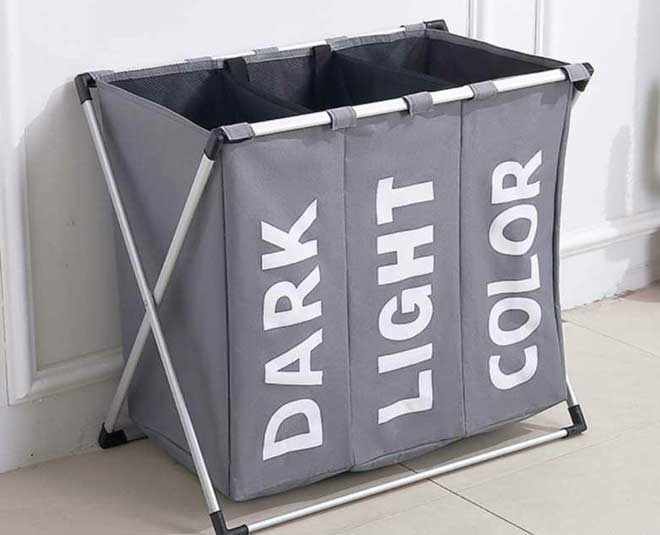 One of the easiest ways to make your bathroom seem less cluttered is by replacing all your hanging bars with hooks to hang towels (towel cleanliness regime). This will eliminate the visual mess.
Also, instead of hanging your dirty clothes or leaving them on the counter, you can use a small laundry basket. This will make it easier to wash them as well as save the mess.
For more such stories, stay tuned to HerZindagi!