Instances of brutal rape, sexual assault, against women are reported everyday in India. If we go by the numbers reported by the National Crime Records Bureau, the figure translates to a shocking 88 rape cases a day. The picture is actually worse as the numbers don't include the cases which go unreported.
The recent Hathras incident has led to widespread outrage all across the country. However, looking at what happened in the past, it is most likely to have no effect on the perpetrators of such heinous crimes.
While we are still pondering where India is heading, a lot of young minds are dedicatedly working to create a supportive space for the victims of sexual assault and trying to bring in change. VOWS (Voices of women in solidarity) is one such initiative.
We had a quick chat with the founders of VOWS, Varini Gupta, and Chaiti Maheshwari, and asked them about building the platform.
What Is Vows?
Vows is an initiative that has been created to build a safe and supportive space for victims of sexual assault. It is a place where the victims can be encouraged to find their voices again. The project focusses on creating awareness on disseminating information about atrocities against women and NGOs that work with these women to complement their efforts at fundraising.
Chaiti Maheshwari, Co-founder, VOWS, said, "It is an initiative to raise awareness about sexual assault. It is a space where anyone can feel comfortable since sexual assault is such a complicated experience."
Further talking about why VOWS is the need of the hour, Varini Gupta, Co-Founder, VOWS, said, "When we started out vows, we got a lot of hate from Indian men belonging to small cities. They thought that 'sexual assault elite class ki problem nahi hoti hai (is not something that of elite class faces) and we do all these NGOs to make money'. After facing mutiple such experiences, we realised that we are women who belong to a generation and not encapsulated by society with its wrong idea of women rights anymore. we have our own voice and we do express it very strongly. We felt that VOWS was important and tried explaining why it was imperative to make the change."
How Does The Team Work?
Given the current health situation, the initiative is all set to start online, and as things get back to normalcy, they will switch to in-person talks and seminars.
The team aims to take away any stigma around sexual assault and will be spreading awareness through virtual mediums and social media, free of cost so that they can cater to everyone, right from those in big metropolitans to tier-II cities.
VOWS is connecting with survivors to share their stories which will help in debunking myths and stigma against sexual abuse.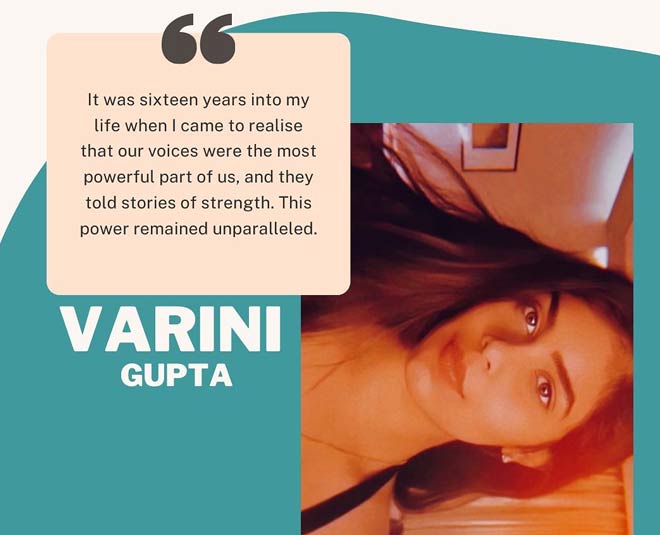 Talking about the upcoming programs, Varini Gupta shared, "We have a program in place. Due to COVID we couldn't start it right away in India. Although a lot of survivors have reached out to us. The programs that we are running at VOWS are approved by psychiatrists and experts of the domain. Considering the fact that not many people can afford resources to reach out to the appropriate field expert, we provide those resources to such survivors. When we receive the message through our Instagram channel, we have a conversation with them and drive them towards our experts to talk out their issues and try to create a safety net for the survivors."
What Does The Team Aim To Do?
The team at VOWS is constantly working to build a platform to spread awareness, promote gender equality and shift public attitude towards rape from something shameful to accepting it to be painful and uncalled for.
The initiative aims to normalise consent and sex education- given the current scenario in India with the Hathras rape case and countless more, sex education and consent talks are the team's utmost priority alongside getting survivors who reach out to them for safety.
Don't Miss: 6 HZ Users Recount Their Terrifying Stories Of Being Stalked, Sexually Abused & Molested
The project also aims to make people realise that girls should not be born and raised with the belief that "because they are girls, rape and violence against them is inevitable;" a side effect that comes with their gender.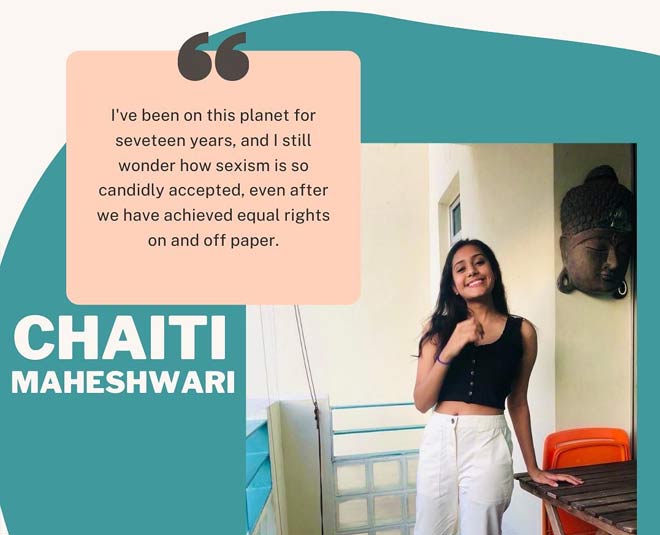 Talking about the same, Chaiti Maheshwari said, "The fact the women were also blaming girls for the wrong intrusions, thus pointing towards internalised misogyny.. patriarchial set-up that's so deep-rooted. Women themselves said that victim-blaming does not exist while this is not the case. With feminism being looked at as a bad word, a lot of our peers look at it in an awkward light. At VOWS, we try to explain feminism and why it is not about women superiority but for seeking equality."
Not just women, the team is also working to acknowledge that men face sexual assault too, and staying silent about their experiences does not prove any sense of strength or masculinity. Also, to make them realise that they don't owe silence to the patriarchy.
Don't Miss: State Governments Not Serious About Women Safety? Nirbhaya Fund Not Used Properly
Talking about the condition of men in a patriarchal society, Varini Gupta said, "We are also focusing on men also getting affected by the wrong sense of patriarchy. It is not just about women being suppressed, but also of men being taught to not 'feel' anything. The attempt to conceal what they are feeling will never allow men to feel what the other person is going through."
Also, the initiative aims to create a safety net for the survivors. The team will be connecting them to psychologists and providing free awareness and therapy resources via Instagram.
VOWS will be a platform for survivors to share their stories in the form of testimonials and podcasts. This will further help in debunking myths and stigma around sexual abuse.
For those who can't afford therapy, the team at VOWS will be holding fundraisers.
How Can You Be A Part Of VOWS?
VOWS focuses on violence against women and anyone who is passionate about the cause, regardless of their gender, age, race, religion, etc. can join the team.
We all are well aware of the stigma around sexual assault and platforms like VOWS are indeed the need of the hour. What are your thoughts? Share with us!