Completing 10 years, Vidya Balan And Siddharth Roy Kapoor have been together as a couple in the town of Bollywood. Here are some things you may not know about the two!
The Wedding
The wedding of Vidya Balan and Siddharth Roy Kapur was a coming together of two different wedding traditions, as Vidya is a South Indian while Siddharth is a Punjabi. The couple had decided to get married on December 14, 2012, by following the rituals from both cultures. Their wedding was a low-key affair, where there were no Bollywood biggies present. Only close friends and family were there.
Vidya and Siddharth's sangeet ceremony was on December 11, 2012, and after their Mehendi ceremony, Vidya Balan and Siddharth Roy Kapur had tied the knot at a temple in Mumbai. The then-bride-and-groom had looked elegant in their understated attires. Vidya's friend and designer, Sabyasachi Mukherjee had created a red and gold silk saree for her and her jewellery was designed by Amrapali. Siddharth Roy Kapur had donned a light mustard kurta with Lakhnavi kadhai. Post-wedding, the couple had made their first appearance in front of the media and flashed the newly wedded glow.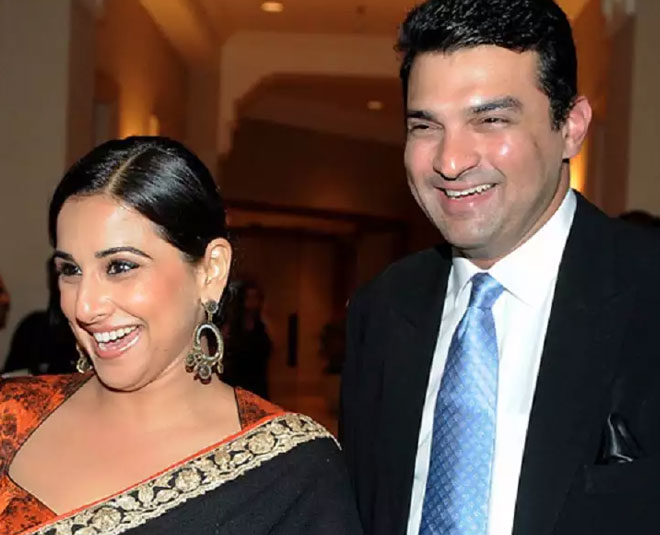 It's been almost ten years since Vidya Balan and Siddharth Roy Kapur's wedding, however, the two have not started their family yet. Vidya and Siddharth don't have any kids as of now, yet the actress is often rumoured to be pregnant. Vidya is curvy and she likes it that way, however, owing to her physique, often, netizens speculate that she is pregnant. The rumours hit the headlines so often that it has irked the actress many times.
In a conversation with The Times Of India in 2014, when Vidya Balan was asked if she is pregnant, she had said:
"I'm fed up with these rumours. These days people look at my stomach when they talk to me. Inshallah, I will have a baby—but not so soon. I'm not mentally ready for motherhood yet. It's a daunting task to be responsible for another human being."
She had further talked about motherhood and how she feels it has nothing to do with age. She had said: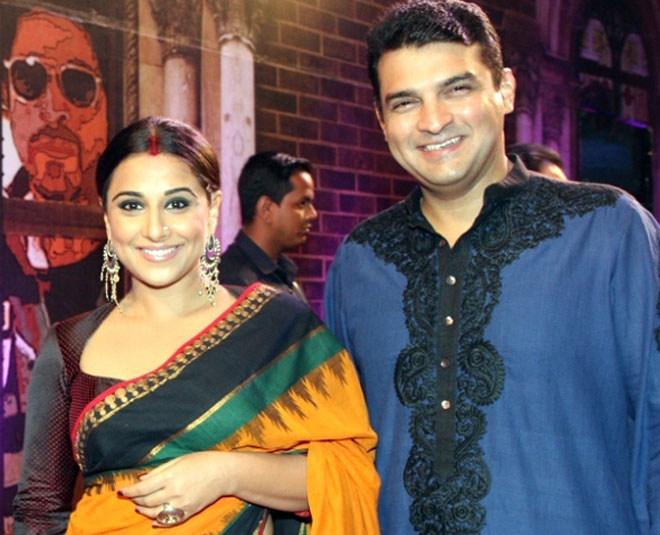 "Motherhood has nothing to do with age. This is a predicament most working women face today since they are getting married in their 30s. Many of my friends have told me that it's fulfilling to wake up in the morning and look at your baby, clean him/her up--but it's all so consuming. This would leave you with little energy for anything else. I don't know how I'll deal with that."
Read More- Diwali Looks To Die For From Vidya Balan's Closet
Net Worth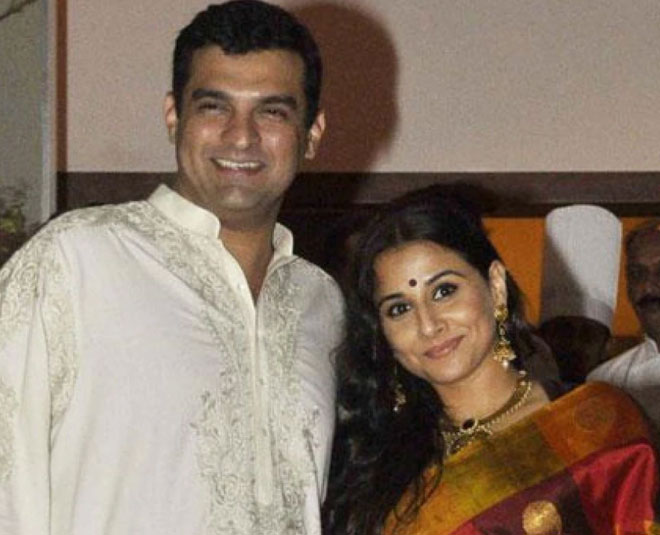 Apart from being a producer, Siddharth Roy Kapur had also enjoyed the title of MD of The Walt Disney Co. India from which he had resigned in 2018. He is even a part and mostly presides over meetings of the Film and Television Producers Guild of India. He is also the founder and MD of Roy Kapur Films. According to Trendcelebsnow, Siddharth Roy Kapur's net worth was between Rs. 7 crores to Rs. 37 crores in 2020. On the other hand, according to carknowledge.com, Vidya Balan's net worth is estimated to be around Rs 134 crores with a monthly salary of Rs 1 crores. Together, Sidharth and Vidya's net worth is estimated to be around 141 crores to 171 crores.
Read More- Indian Army Honours Vidya Balan By Naming A Firing Range After Her
The Love Story
Vidya Balan and Siddharth Roy Kapur's first meeting was a chance encounter as they had met for the first time backstage of Filmfare awards. While she works in front of the camera, he works behind the camera and yet they connect instantly. Later, it was the Cupid of Bollywood, Karan Johar, who had seen a spark between them and had arranged a meeting for Vidya and Siddharth. Karan, being their common friend, knew that they are good for each other. In that first meeting, they became good friends, and that was the start of a potential love story.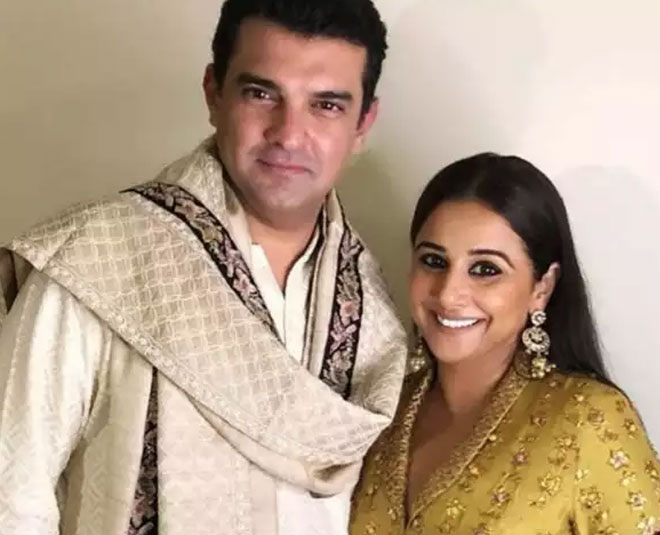 Since Vidya Balan and Siddharth Roy Kapur are famous in Bollywood, they could not go out much. They talked a lot to each other about everything. The habit of sharing things with each other had brought them closer and had made them understand each other better. While Vidya and Siddharth were trying to keep their relationship away from the media, soon, the rumours of their dating had started doing the rounds. While initially, both of them had refused any romantic relationship, later, the two were spotted getting mushy at Goa's Baga beach, almost confirming the reports of their relationship.
The two had grown comfortable around each other and it was only after Siddharth had proposed to Vidya that they had thought about the seriousness of their relationship. It was in 2012 when Siddharth Roy Kapur had proposed marriage to Vidya Balan and she had agreed.
Wishing them a long and happy life together, stay tuned to HerZindagi for more!