Valentine's Day is approaching and if you are looking for the perfect gift which is unique but also affordable, depending upon your budget, then this list is what you need! Ranging from games to snacks to skin care to the quirkiest tea fit for a whiskey lover, choose your gift from this amazing list which can be bought in no time with just a few clicks.
Simple Days Wooden Mini Bowling Game Tabletop Set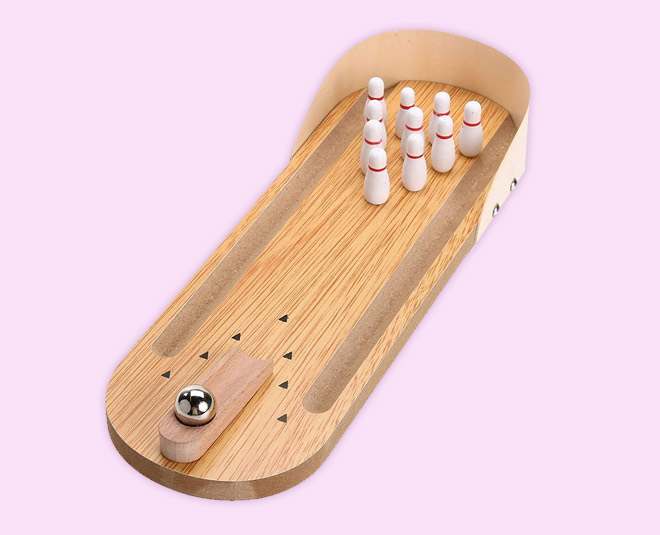 The miniature desktop gaming toy bowling game can be played anytime and anywhere. It's easy to set up and fun to play. Just stand up the ten mini bowling pins, position the ramp in the desired direction, and then strike the ball rolling down. Scoring is the same as regular bowling. A fun family game for both kids and adults, hours of fun time. A great gift for your child. Strikeout stress with this fun game that can fit on his desk or table.
Super Healthy Dry Fruit Nuts, Seeds & Berries Mix | Nutritious and Crunchy Trail Snack
This box has delectable Assortment of all your favourite dry fruits, nuts,seeds and berries. It would be prefect for someone whom you know loves snacking but on all the unhealthy food. This would be a great way of telling him that you care and it is okay to snack if it is these berries and nuts.
Don't Miss: Valentine's Day Week Date Sheet: Rose, Propose, Teddy, Chocolate And More
WISHKEY 500 pcs Casino Style Ceramic Poker Chips Set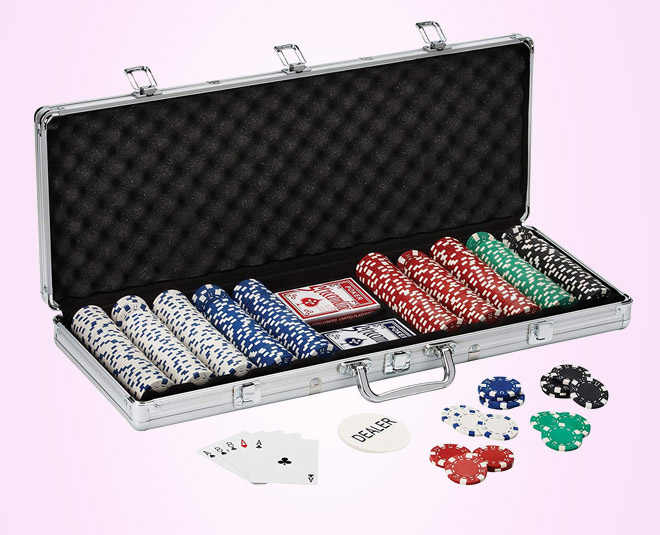 This awesome kit will be loved a lot by your partner. It has 500 casino size poker chips, 2 decks of casino standard playing cards, 5 acrylic dices, 1 button and 1 padded silver heavy aluminum case.
Nautica Blue EDT Spray for Men
Get your man a bottle of Nautica Blue by Nautica for Men EDT Spray 100.5 milliliters which is a mix of Peach, Pineapple, Jasmine, Cedar, Bergamot, Musk, Sandalwood and Water Lily. This one totally safe fragrance which you will love on him and he too will feel good about himself.
Oh Cha Exotic Whiskey Tea with Distinctive Taste and Feel (Non-Alcoholic) (50g)
This is a roasted Darjeeling black tea, with whiskey flavouring (non-alcoholic). Suggested to be enjoyed as cold brew, reduces stress and even promotes weight loss according to the brand. Get this tea for him who loves whiskey and he can easily have it in ofc since it just tea which tastes like whiskey because of the blend.
Phy Skincare For Men
These are three different things designed for men which can be bought separately and gifted as a set. It is suitable for all skin types, 100% vegan, cruelty-free and dermatologically-tested, sulphate-free, and soap-free gentle cleansing system. It has a soothing earthy fragrance with anti-oxidant rich natural ginkgo leaf extract. The olive derivatives to gently hydrate skin, and has apple-derived surfactant for good cleansing.
So stay tuned to HerZindagi for more on how you can prep for Valentine's Day.