The power couple of Bollywood, Akshay Kumar and Twinkle Khanna are rarely a part of controversies. While Akshay is on a blockbuster movie spree, Twinkle has established herself as a successful author and columnist. But do you know that the duo fell in deep trouble and Twinkle even got arrested, for an obscene scene of theirs at a public event. Read on to know the deets.
What Exactly Happened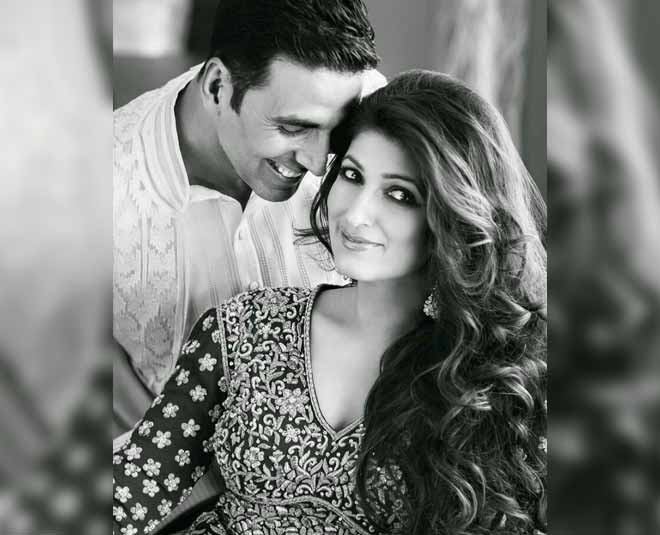 Image Courtesy: Pinterest
The controversy happened back in 2009, during the Lakme fashion show. While Akshay Kumar was walking the ramp, his wife Twinkle Khanna was part of the audience. The actor walked down the ramp and stood in front of his wife. Twinkle was surprised to see this, as none of this was planned earlier. Akshay asked Twinkle to unbutton his jeans, to which she hesitated a bit. She quickly obliged to her husband, as Akshay told her that it was part of the script and opened the top button of his jeans, while the whole crowd cheered for them. This act soon became an internet sensation and they were all over the media. While the duo became the talk of the town, Twinkle Khanna was further arrested for the same. This funny incident has also been mentioned by Twinkle in her first book 'Mrs Funnybones'.
Don't Miss: Know Why Kareena Kapoor Was Warned Against Marrying Saif Ali Khan
The Legal Trouble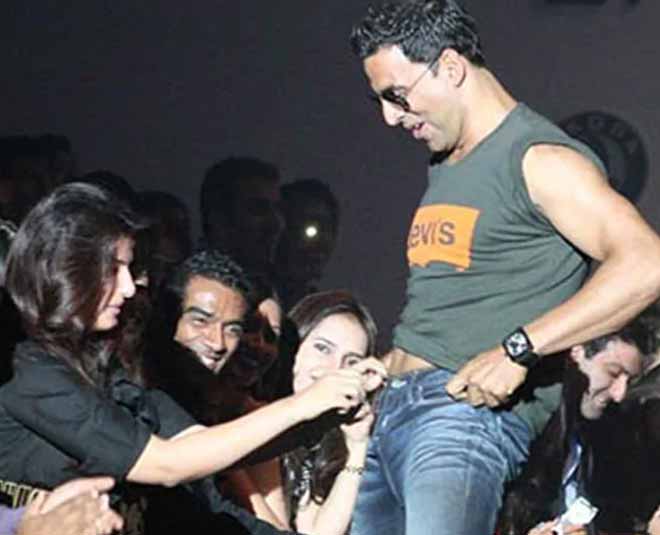 Image Courtesy: Pinterest
The legal trouble began for the two, when a social worker filed a complaint with the Vakola Police Station on March 30, 2009. There was a complaint against Abigail Rosa, secretary of the event management firm as well, for scripting the obscene act. Twinkle Khanna and Akshay Kumar too were looped in for creating nuisance at a public event. They were charged under IPC Section 294, which lays down the rules for obscene words and acts in public. The case went for quite some time and the duo even apologised for the indecent behaviour.
Don't Miss: Why John Abraham And Bipasha Basu Parted Ways After 10 Years Of Dating
Excerpts From An Interview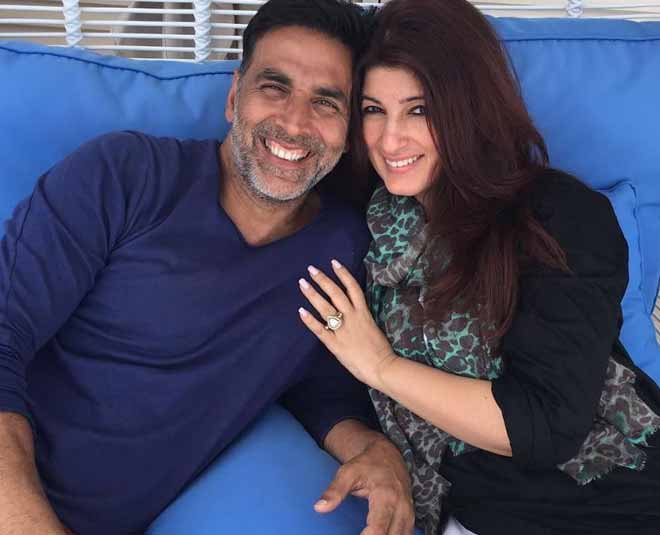 Image Courtesy: Pinterest
During Karan Johar's famous show Koffee with Karan S5, the actress recalled how she was arrested, when she least expected it. Twinkle said, "We were in Delhi where Akshay was being bestowed with the honour of the Padma Shri by the Government of India. And guess what! I got a call from my mother (Dimple Kapadia), that the police were looking for both of us. It so happened that as a result of the supposedly indecent act, where a woman was playing with the buttons of her husband's jeans in public and at a fashion show."
She also confessed that she got out on bail after paying Rs. 500, while their lawyer was somehow able to save Akshay Kumar, by getting him a clean chit.
Akshay Kumar never shies away from calling Twinkle Khanna his 'lady luck' and often credits her for his success. Whatever it is, we love this Bollywood power couple to the core and wish them good luck for all their future endeavours.
For more such Bollywood gossip and news from the world of entertainment, stay tuned to HerZindagi.com