Cleaning house is as important as eating healthy food on a regular basis. Most of us spend a huge chunk of our hard-earned money on buying various types of cleaning products. But, if you don't use them in the most efficient way, you can consider your money wasted! There are hundreds of cleaning tools and solutions available in the market to help you polish, scrub, disinfect your home, and all of them also come with certain instructions to use correctly. You may be surprised to know that you have not probably been using most of the cleaning products to the best of its capacity. So, the next time you pick your liquids and brushes to start cleaning, do spend a few minutes to consider these instructions:
Chlorine Bleach
Chlorine bleach is highly effective and is used for several purposes, such as purifying drinking water, killing bugs at home or clinics, and to whiten stained clothing. This cleaning solution shall only be used with water and never directly to provide the best results. Also, one must not use way too old chlorine bleach because, it is light and temperature-sensitive, and with time it may lose its potency. That's why it is never available in a transparent bottle, but in an opaque one. The heat may highly affect its stability, so also make sure to store it at cool places. Since not all chlorine bleaches are that strong, it's imperative that you read the labels before buying them.
Disinfectant Sprays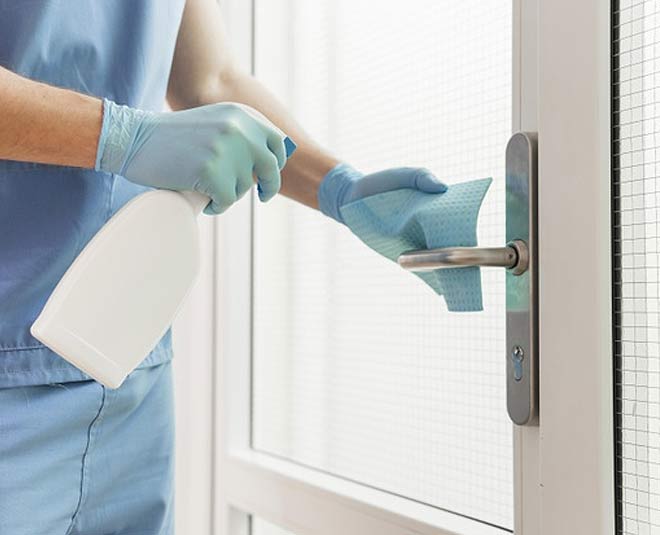 These are very convenient to clean ACs, refrigerators, glass tables, television screens, and several other household objects. Most of us generally wet the surface using disinfectant sprays to kill harmful microbes, but to use it efficiently, pre-clean soiled surfaces with water. Then, all you need to do is hold the spray bottle at a distance of six to eight inches from the surface. Spray a generous amount, so that the surface stays wet for 3-5 minutes and then rinse. Lastly, dry the surface with a clean microfiber cloth.
Don't Miss: Which Utensil Is Best For Drinking Water?
Laundry Detergent
Laundry detergents are being used for a very long time, but one common mistake most of us do is using too much when washing clothes. Not only does it fades away the colour of the fabric, but also leaves a sticky residue, which further traps odour-causing bacteria. Different detergent (homemade laundry detergent) has its own effectiveness and cleaning power, therefore, it is best to read the product labels to understand the dosage. Some detergents are specifically to be used in washing machines, others are liquid, but according to laundry load size and acidity, one must use them in the right quantity.
Bathroom Cleaners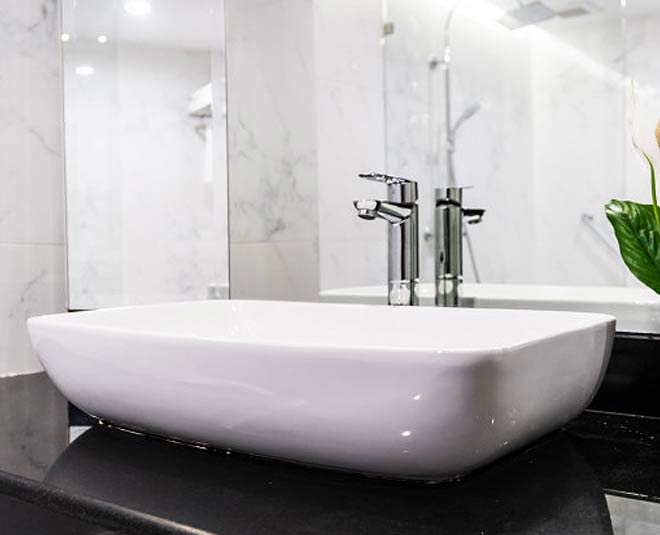 Be it your tiles, taps, counters, or mirrors, you want to remove the stains and germs. Don't try cleaning it up in a hurry, instead make the job easier by allowing the spray to settle for 15 minutes before you begin cleaning. During this time duration, the cleaner will penetrate better to remove soap and scum, making it easier for you to wipe it all away. Also, it is ideal to use a microfiber cloth or a soft-bristled brush to clean the surfaces, rather than those cellulose sponge. The slightly abrasive texture of the cloth will help to remove stubborn dried-on marks.
Don't Miss: Cleaning Hacks Which Will Make Your Kitchen Squeaky Clean
Toilet Cleaners
Toilets are way dirtier than any part of your washroom. You don't just want it to be spot clean, but also want it to be germ-free. It is wise to first clean the toilet pot and then move on to clean other areas in the bathroom. Pick products that will make toilet cleaning easier and efficient, such as an angled spout. It is easy to apply under the rim of the pot. Do not just work with liquid cleaners, it might not remove germs fully. Use thick cleaners, apply and close the lid to allow the cleaner to work while you clean other areas. Also, do not forget to clean the outside of the toilet with a disinfecting cleaner. Now, it's time to tackle the bowl. Start scrubbing and then clean it all up with water.
If you liked this article, do comment on our Facebook page. Stay tuned to HerZindagi to read more updates.