As we use hand wash to keep our hands clean, it is equally important to keep clothes free from germs. The garments we wear all day long get loaded with internal and external impurities. While the dust particles tend to make clothes unclean, the bodily fluids them extremely unsanitary. Therefore, it is necessary that we keep washing our clothes after a regular time period. However, chemical infused detergent is likely to damage fabrics. As you keep washing the clothes from store-bought detergents, the fabric tends to start losing colour and the smooth texture. All you need to do is prepare something for your clothes that are natural and chemical-free. Try these two easy detergent recipes.
Hot Water Laundry Detergent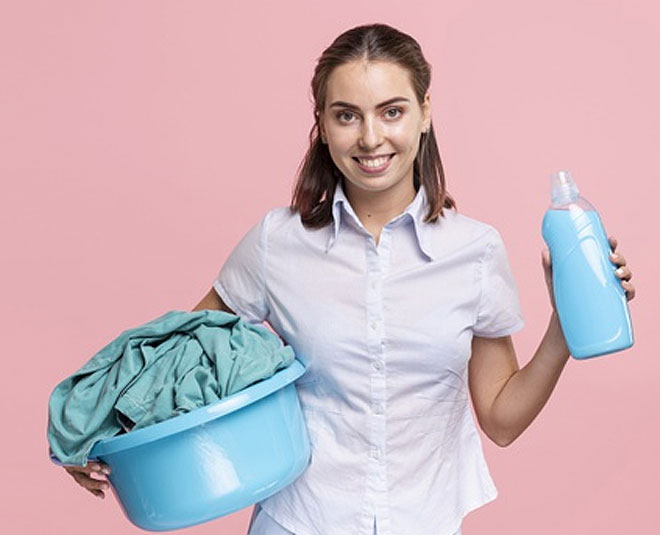 Supplies
8 cups very hot water
½ cup baking soda
3 tablespoon salt
1 cup unscented liquid soap
Essential oil
Airtight container
Steps
Take a large bowl, add 8 cups of the hot water, ½ cup baking soda, and 3 tablespoon salt.
Stir well until everything is perfectly dissolved. You will notice the mixture getting cloudy and fizzy.
By now everything should completely be dissolved turning your solution clear.
Pour the mixture into an airtight jar.
Once done, add liquid soap and essential oil. Stir and close the jar back.
Baking Soda & Borax Laundry Detergent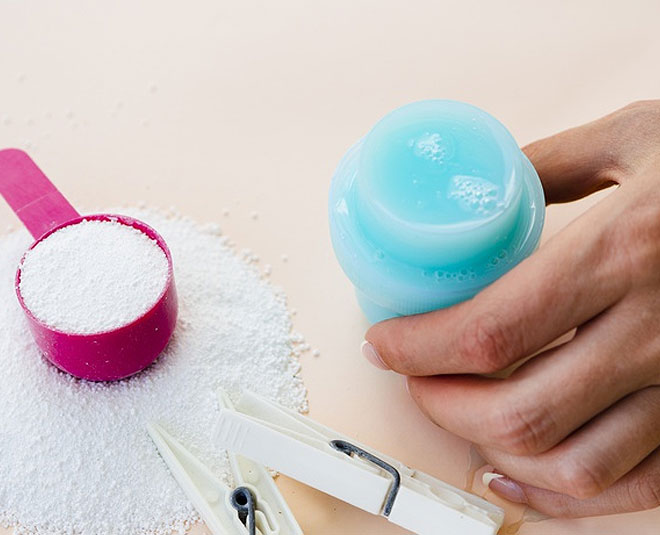 Supplies
2-3 cups of baking soda
1 cup borax (suhaga)
1 cup washing soda
2 cups bar soap
Essential oil
Lemon zest
Steps
Start by grating the bar soap with a grater. You can also cut it using a knife.
Once done, put it into the food processor. You want as fine of a powder as you can make.
For the next step, it's best to put on your gloves and a dust mask.
Take a large plastic bucket, add baking soda, borax, and washing soda. While mixing try not to inhale any ingredient to avoid skin irritation.
The best way to do this is by letting the dust settle a few times before continuing mixing again.
Once done, add grated or powdered bar soap.
Cover the tub and let the mixture sit for 10-minutes.
Now, stir again and add 10-20 drops of essential oil. If you want to keep things natural, add lemon zest. You can also add both.
Lastly, pour all the mixture in an airtight container and close the lid tightly.
Before using try mixing it in a little hot water if your powder is not completely dissolving,
For every 2-3 kilos of clothes use 1-2 tablespoons of this detergent.