There are movies that are bound to leave a mark on the nation. The movie 'The Kashmir Files' has not only left a mark on the country but has become a conversation for world interaction on one of the most crucial topics for the nation of India.
The film revolves around the lives of a couple of characters living in the province of Kashmir during the called 'genocide', the depiction will leave your hearts with a heavy wound and curiosity to know more. The master film depicts facts that are unknown to the world but have been a reality to people living there.
Gazing through the movie, there has been a mention of a book in the last 10 minutes, 'Tohfatul Ahbab'. The book has been translated as 'A Muslim missionary in medieval Kashmir' by Dr. Kashi Nath Pandita, historian and famous professor of Jammu and Kashmir.
Dr. Kashi Nath Pandita was born in Baramulla, Kashmir, and post his Ph.D. from Tehran University, he decided to stay in Kashmir. He was appointed as the Director of the Center for Central Asian Studies at the University of Kashmir. He was awarded the Padma Shri in 2017 and has received awards from the President and Vice President in 1985 and 1987 for his work.
The book has found its mention at a crucial point in the film, which was originally written in Persian. Translated by Dr. Pandita a few years ago, we have listed below 10 major highlights from the said book, in case you are keen to know more.
Read More- Decoded: Who Was Kota Rani? Why Is A Biopic being Made on Kashmir's Last Hindu Queen?
What Is This Book About?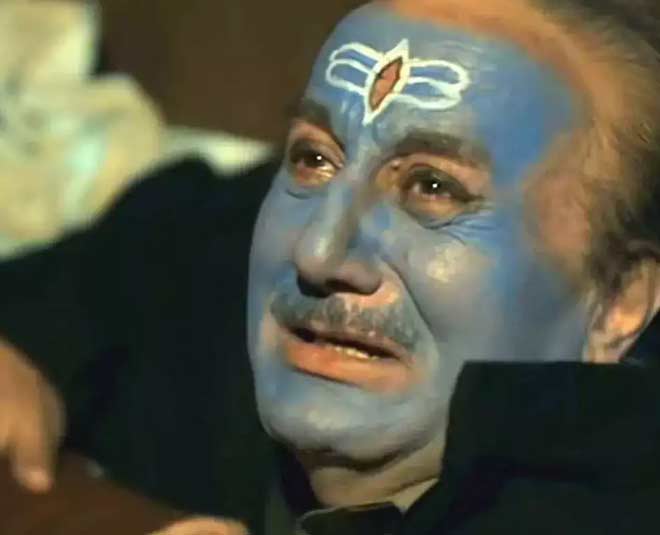 Tohfatu'l Ahbab, literally meaning A Gift for the Friends, is a Persian biography of an Iranian Islamic missionary called Shamsu'd Din Araki who visited Kashmir in CE 1478 for the first time. He was the follower of the Nurbakhshiyya order of Sufis originated by Nur Bakhsh an Iranian Sufi and a scholar of Islamic studies.
In Kashmir, he first pretended to be an envoy of the Timurid ruler of Harat but soon came out in true colours. His mission was to introduce Nurbakhshiyya ideology also known as the first Shia Sufi ideologue, in Kashmir.
The book is not strictly the biography of Araki but also his works and achievements in Kashmir.
Read More- Here's Why Pallavi Joshi Wants You To Hate Her Character In 'The Kashmir Files'
10 Highlights To Take Away From The Book
1. Mir Shams-ud-Din Muhammad Araki's (an Iranian Sufi Muslim saint) Arrival In Kashmir
On his arrival in Kashmir in about CE 1478, he kept his Nurbakhshiyyah ideology (an extremist faction of Shia faith), a close secret. He found that the proselytized Kashmiri Muslim community maximally adhered to the Sunni Hanafi sect of Islam. He was so secretive that he made many prominent Kashmiri Muslim personalities as his friends and collected all information from them. He was utilizing the taqiyah (deception) principle of Shia jurisprudence.
2. How Araki Positioned Himself
Projecting himself as the emissary of the Timurid ruler of Herat, he gave out that he had been commissioned by the Timurid ruler to obtain medicinal herbs and elixirs from Kashmir as suggested by the physicians of the Harati royal court.
3. Araki's Religious Propogation
By slow degrees, he began delivering religious sermons and, in subtle ways, projected himself as the follower of Mir Ali Sayyid Hamadani, the first Muslim missionary from Hamadan in Iran who is considered by the Kashmiri Muslims as the founder of Islamic faith and tradition in Kashmir and is given the sobriquet of Shah-i-Hamadan. This endeared him to the Sunni masses of Kashmir and even he earned respect in the durbar of the ruler of Kashmir.
4. Widening Nurbakhshiyyah Ideology & Order
Araki managed to preach Nurbakhshiyyeh ideology to some of the disciples he had patronized and through them widened the circle of the believers in the Nurbakhshiyyah order.
5. Setting Up Of Free Kitchen & Free Meals
Understanding the psyche of Kashmiris he made great efforts to provide free meals at his hangar, meaning kitchen, to the poor. He induced the well-to-do Muslims to give donations in cash and kind and then he set up the free kitchen and free meals, so much so that thousands in the city of Srinagar began to flock to him. This was how he managed to make inroads into the Kashmiri society, especially the plebeians and the masses.
However, on an official level and at the hands of the bureaucracy, he did not receive much support. Declaring that he was disgusted with the Sultan and his court, he left Kashmir and returned to Iran via Swat and Tajikistan.
6. Rethinking Religious Ideology For Kashmiris
Probing into the issue of why the Sultan and the bureaucracy were not disposed favorably towards him, he came to know with the assistance of his close followers in Kashmir whom he called Sufis and dervishes, that the Hindus, though proselytized, still were holding the real power and had strong fraternal bonds with each other.
7. Conversion Of The Majoritarian Hindu Community
Araki, therefore, made up his mind that the Hindu community should be converted. As his differences with the bureaucracy intensified, he left Kashmir fearing reprisals. But after a gap of about seven years, during which period he regularly received news of how the pro-Hindu bureaucracy had been weakened, he decided to return.
8. Mass-Scale Destructions & Conversions
He found the atmosphere congenial for fulfilling the mission of destroying kufr or infidelity from Kashmir. He, first, roped in some powerful commanders and vizirs like Kaji Chak and Musa Raina. Then after garnering full official and military support, he raised a strong force of Sufis and Dervishes. This leads to conversions at a mass scale.
9. Overtaking Hindu Temples & Land
Tohfatul Ahbab gives a long list of grand temples, their location, and how these were destroyed by the said dervishes.
10. Araki's Interpretation Of New Kashmiriyat
There is a story that Araki reminds commander Kaji Chak that he had promised to carry out his (Araki's) instructions when he reached power, In response, Kaji Chak fixed the Ashura day meaning the tenth day of Muharram, on which 1800 top heads of Hindu families were beheaded in one go in Srinagar. Araki congratulated Kaji Chak for serving the Holy Prophet by translating his command into practice.
Here's a link to lead you to the book directly!
Share with us your take on the movie and how did you find this new piece of information? For more updates and exclusives, Stay tuned to HerZindagi!
Did you like this article ?
Disclaimer
Your skin and body like you are unique. While we have taken all measures to ensure that the information provided in this article and on our social media channels is credible and expert verified, we recommend you consult a doctor or your dermatologist before trying a home remedy, quick hack or exercise regime. For any feedback or complaint, reach out to us at compliant_gro@jagrannewmedia.com