Sushant Divgikar is a famous name in the entertainment industry. He is an LGBTQ activist and a phenomenal singer, actor, model, psychologist, and motivational speaker. He also bagged the title of Mr. Gay India in the year 2014 after which he represented the country at Mr. Gay World. In addition to that, the ex-big boss contestant is known for being vocal about the rights of LGBTQ people in society and how they must be given proper respect, dignity, and equal status. And since it is the pride month and we are celebrating the LGBTQ community, we had an exclusive conversation with Sushant Divgikar. Read on for the complete interview.
What Are Some Of The Major Highlights Of Your Childhood? And What Do You Think Other Parents Should Learn From Yours?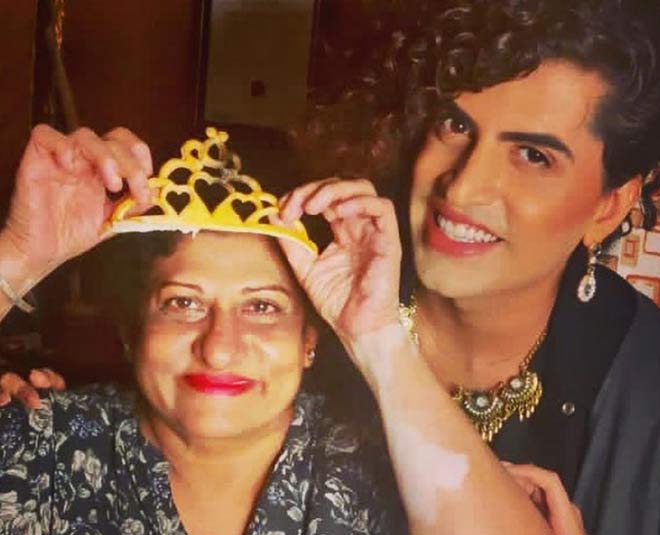 I always say to my brother that we both are very fortunate to be born to my parents. This is because my parents never had any expectations out of their children. All they ever wanted from me and my brother was that we do the best that we can do in our lives. And it's true that we always do whatever we want to do, whatever we like to do without ever harming anybody in the process, as well as always trying to be productive members of this society. So, basically, the highlight of my childhood is, honestly, each and every moment of my life has been very memorable for me.
There is not one particular instance that I can point out. But looking back at my journey and my parent's parenting journey, there's one thing I'd like to tell other parents is that please be compassionate and understanding of your child and don't try to live your own dreams through your children's lives because it's simply not fair. Although, it might be true that you have some expectations out of them, but, you cannot expect them to fulfill them.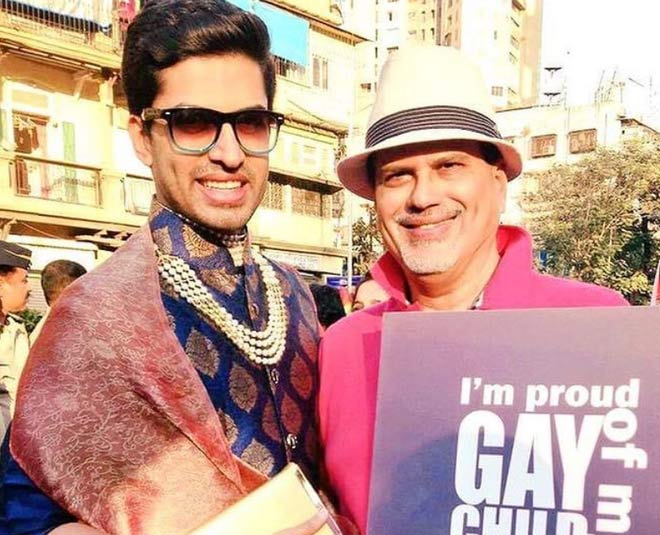 This is because all of us are born with certain capacities and capabilities and if you tend to have unrealistic expectations out of anybody, let alone your children, there is bound to be some level of disappointment and you might just end up being upset, just because you expected too much. The only thing that parents should do, is to give their children unconditional love and accept them as the way they are.
Have You Ever Been Bullied By Someone In The Family Or Outside? How Should One Deal With Bullies Like These?
We are all human beings and we all have dreams, expectations, and families in our lives, it's our different journey and you can't tell someone that you are lesser in anyways of you are transgender or gay. In my opinion, I try not to give too much attention to such people. These people have to understand that this is just not done and this is definitely not the way forward and it should not how things are supposed to be. And talking about your question, Yes, there have been some people who used to talk behind my back.
Like there was this aunty who used to talk with other aunties and say, 'What happened? I can get Sushant fixed, I can go to the church and pray for him so that he gets well.' What does this mean? Am I not normal? No, there is nothing wrong with me, I am also a blessing of God, I too have parents. My parents are happy with me and best of all, I am happy with myself. I am a normal human being. Even if anyone in my family or the society, in general, is not accepting of me, I'd still live my life the way I want to live it. There have been and will be certain people who are not willing to accept me as the way I am.
I mean come on, this is not an illness. In school, there have been some kids who used to make fun of me but the thing is, I've been a very strong kid. I enjoyed sports, swimming, singing, dancing, I was also the sports captain of my school. So, I was a very tough kid to bully. And all my creative interests made me very confident, which I why I haven't been afraid of anybody bullying me. Because I always thought that I'm blessed with the power of art. As a kid, I also used to tell myself that I don't need to afraid of anyone and rather focus on what I need to be.
What Is Gender Fluidity According To You?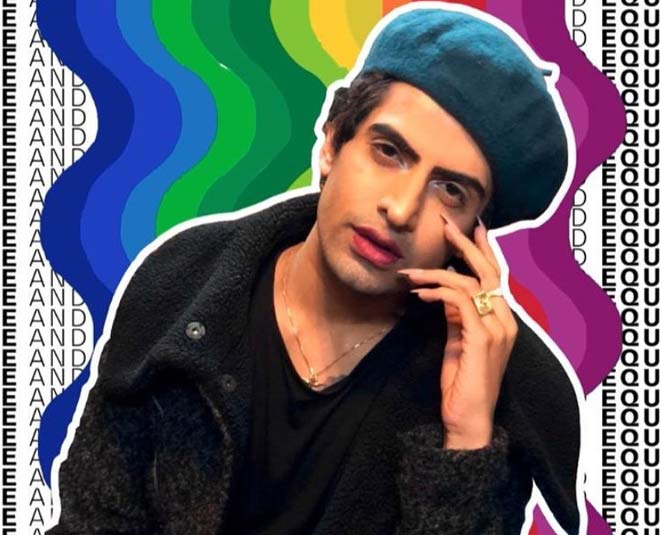 Gender is actually very fluid by itself. Every person alive right now has both masculine and feminine in them. While in some, masculine energy might be dominant and for the rest, the opposite might be true, some people exhibit the balanced amount of both energies. If someone is born male, but he tends to exhibit more feminine energy, or if someone is born female and she tends to radiate more masculine energy, this doesn't mean that they're doing anything wrong. It is what nature has blessed us with.
According to me, gender fluidity means that you are being human and if you are not gender fluid, then you cannot be human. The creation of human life happened when Lord Shiv became Shiv-Shakti, when they became Ardhanareshwar. According to historical evidence, clearly states that human life started thriving because of Ardhanareshwar. When the creator himself is gender fluid, then why can't we accept gender fluidity?"
Our country used to be the most diverse country and people never differentiated amongst themselves on the basis of caste creed or gender. India still has got the potential to be one of the best countries. And that is the reason why I did not leave and go, why I am staying in India, in Bombay and going to small towns and doing all my shows, why am I working with women, transgender people? It's because I still believe that our country can go back to the time when we were all one.
Do You Think That The Society's Perspective Towards The LGBTQ Community Are Changing?
If you go to see, yes they are changing. But the pace with which they are changing is not what we would like. You can't say, 'I don't have a problem with transgenders but if they live in my society I will have a problem.' So, the thing is that you cannot have conditional acceptance. We don't want alms, give us equal rights that's it.
What Will You Say About Western Influence In LGBTQ Community?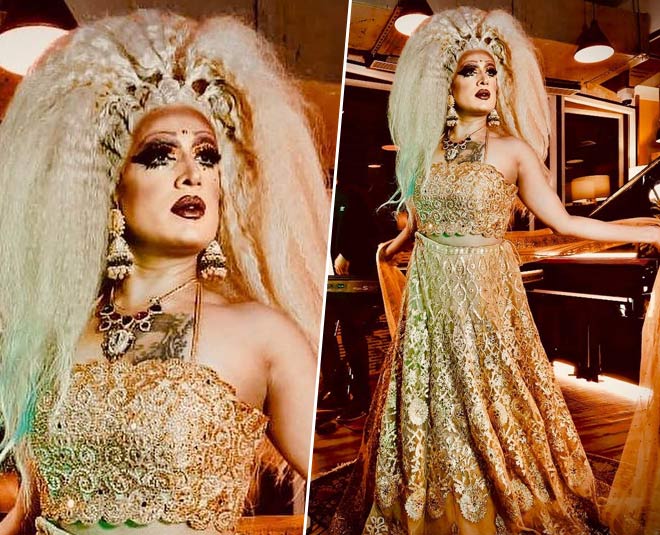 We have been influenced by a western culture so much that whatever they celebrate, we also follow them. But originally, drag was an ancient art form of India itself, men used to dress up as females and dance in the courts of Kings. And people say, all this(LGBTQ people/society) is not our culture. So, go and see your cultural representations, your scriptures, and don't go on saying this is not part of our religion and culture.
In a democracy, religion comes after the fundamental rights and constitutional moralities of people and we are all equal as per the constitution, for one and for two, our country's history has a lot to do with LGBTQ culture. All these things are written in elementary history and civics books, I am not making this up while talking to you.
Do You Think The Official Representation Of The LGBT Community As 'Others' Is Okay?
They have put us in the 'other' category what does other mean? Are you doing a favour to us? If you go and see at the airports or anywhere, there is always a male-female line and male-female toilets, where do you think would we go in this case. Even the most basic things have not been kept in place for us, and therefore we must have stricter laws that protect every individual against discrimination of any kind. If someone tries to discriminate against an individual based on the caste creed religion gender or even gender orientation then they must face strict consequences.
At the time of elections, the politicians promise us that they will give us this and that and so on but when they are elected and they form the government they forget to show us even basic respect.
How troublesome and difficult is it for you to understand when your own child becomes transgender that you have to put them on the street is this what our country wants? No. This is bad governance whether it is this party or that party the question comes down to human rights. They have compelled us to trade our bodies, to beg just in order to survive, what is going on in this country?
This is ridiculous! We have to take notice of the fact that there are many talented and skilled people who are living off whatever little resources they have on the roadsides. While we are talking and enjoying ourselves, our trans sisters are standing and asking for alms, so, who will be held responsible for that? And whether you are a man, woman, gay, transgender, you will have to raise these issues for the sake of humanity.
What Must People Do As The First Step?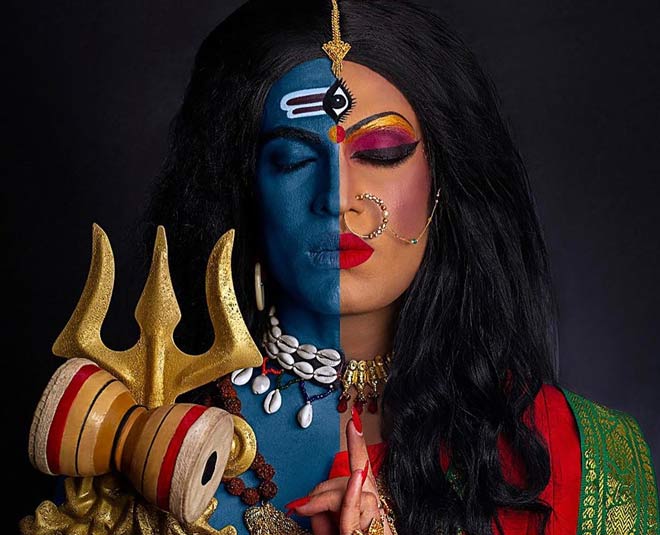 I agree that there's years of socio-cultural condition that this person is fat, different, gay, or transgender but we have some common sense of our own, using which we must put a stop to such practices and let the people live in peace.
As a person everybody should be respectful of everyone's diversity, the society is ever-changing so why are the people not changing? I think it is a matter of personal choice, you cannot disrespect a human being in the name of anything.
Big Boss Turned Out To Be A Great Platform For You, Do You Agree Or Disagree? And How Were The People There With You?
It gave me exposure, I was 23-24 when I entered the house. I was one of the youngest contestants in that season. I had a very good time because despite the disputes and arguments there was no one who mocked or disrespected me in terms of my gender or orientation. For which I am thankful to the production, contestants, and the channel. But was I portrayed in the best way? Maybe not. I did not try to portray myself differently, I did the reality show because I am a real person. The show is thought to be scripted because the people who come here show a completely different and unknown side of their personality. For me, my art has lead me to where I am today. And I think, it is the audience that is the most important. One becomes a celebrity only when he or she is celebrated by the people.
Don't miss: HZ Exclusive: India's First International Trans Queen Naaz Joshi: Media Should Write More About LGBTQ Community
What Do You Think About The Representation Of LGBTQ People In Media?
Whether it is TV or films now everything is changing. The scripts of these respective mediums are changing and the LGBT characters who were sensationalised before are now being normalised. From Bobby darling to other actors, LGBT characters were mocked and people found it funny. But today any form of media cannot make a joke out of the LGBT characters otherwise the film, production shall be banned. All this is because people have become aware.
Sushant's Message For Her Zindagi Readers
I would just like to say your struggles are your struggles but don't compare your struggles with anybody else's struggles because everybody has a struggle. Respect everyone, try and be more compassionate and empathetic. And lastly, don't judge anyone because you might not know what the other person is going through. Just live and let live, love and let love.
Don't miss: #PrideMonth Special: The Story Of Zoya Thomas Lobo - India's First Transwoman Photojournalist
If you liked reading this interview then stay tuned to Her Zindagi for more.
Did you like this article ?
Disclaimer
Your skin and body like you are unique. While we have taken all measures to ensure that the information provided in this article and on our social media channels is credible and expert verified, we recommend you consult a doctor or your dermatologist before trying a home remedy, quick hack or exercise regime. For any feedback or complaint, reach out to us at compliant_gro@jagrannewmedia.com