Traditionally, Odhuvaar are men who sing Thevaram and other Tamil devotional hymns and songs in praise of Lord Shiva, Lord Ganesha and Muruga in temples of South India. These are the hymns which are sung during the main puja of the temple. The word Odhuvaar comes from 'odhu' which means to chant. These verses are from Tirumurai which is a collection of 12 books with hymns praising all the Lords.
Odhuvaar is on a higher position to that of the priests at a temple. It is field which is considered to held by a male. However, recently, Suhanjana Gopinath with dedication and magic of her voice managed to get appointed as the Odhuvaar at one of the temples in Chennai.
Suhanjana Gopinath Becomes 2nd Woman Odhuvaar
S Ankayarkanni was the first female Odhuvaar appointed at the Trichy temple. She had discontinued her service earlier this year voluntaritly citing inadequate pay and workplace restrictions. She was appointed in 2007 under the tenure of previous Chief Minister M Karunanidhi.
28-year-old, Suhanjana Gopinath has been appointed as the Odhuvaar at the Dhenupureeswarar Temple in Chennai by the Tamil Nadu government. When Suhanjana saw an advertisement by the government looking for priests and Odhuvaars to be appointed at the temples, she applied.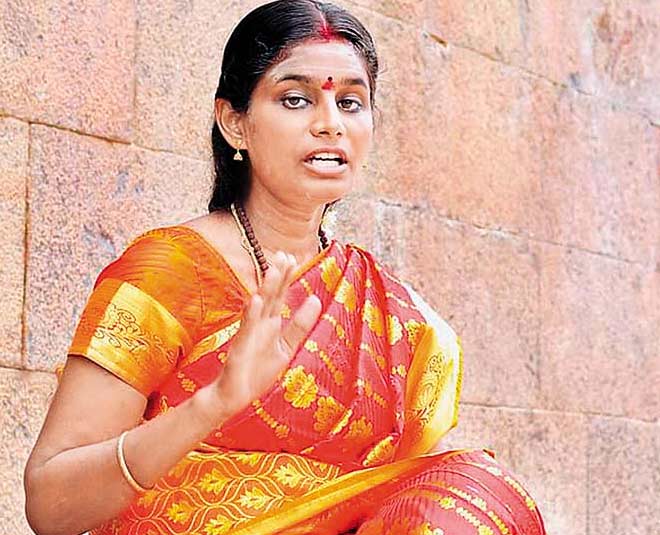 Image Courtesy: outlookindia.com
Suhanjana applied for the existing vacancy at the temple and gave an interview. She was asked questions about Thevaram and Thiruvasagam which are the narrative of epic and purani heroes, and hymns dedicated to Lord Shiva respectively. During the interview, she also demonstrated her singing and got finally selected.
Not just she got selected for the Sri Thenupureeswarar Temple near her house but also got a letter from the Chief Minister, MK Stalin.
Don't Miss: Unknown Facts About The World's Richest Temple, Tirupati Balaji
Suhanjana Gopinath's Journey
Suhanjana Gopinath was always inclined towards her religion and love the lyrics of Thevaram and Thiruvasagam. She loved the way it was sung by the Odhuvaars at Shiva temples when she visited them during her childhood with parents.
She joined an institute in Karur to learn Thirumurai formally which is a compilation of Tamil songs and hymns devoted to Lord Shiva. Later, she went on to teach religious hymns in schools to sharpen her skills and also pass on her knowledge to the younger generation.
Don't Miss: Let's See If You Can Identify Most Popular Temples Of These Indian States
Suhanjana Gopinath Credits Her Family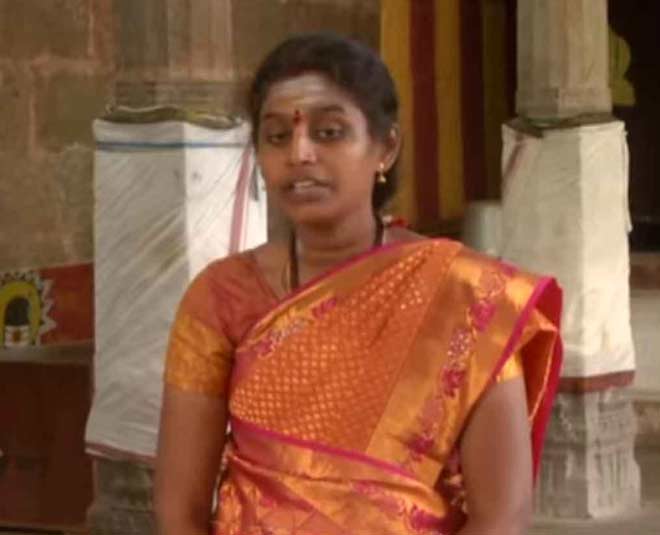 Image Courtesy: viralvdoz.com
In a report by Femina, Suhanjana credited her family, in-laws and husband for standing by her decision. In an interview to Outlook India, she shared that her husband Gopinath and parents were very supportive of her decision and din't want to her talent and years of learning to go waste.
Suhanjana is mother to a one-year-old girl and sings twice a day at the main puja at the Sri Thenupureeswarar temple. On the first day, the head priest took a garland from the idol of the diety and put around her neck. She was then asked to recite a hymn from Thevaram.
Share your thoughts on this move by the government to promote gender equality with us on our Facebook page. For more such stories, stay tuned!