Shweta and the case of her unmuted mic on a zoom call have taken the internet by a storm. Shweta apparently forgot to mute her mic during a team call and went on to discuss intimate details about her friend and her boyfriend. While her team members tried to warn her about the same, she continued her discussion for about 3 minutes.
Well, this is not the first time that a participant forgot to mute their mic. In the past, several stories have made news. However, Shweta's conversation with her friend Radhika is hilarious! But let's be honest, it is more like a nightmare for any of us. No?
None of us really wants to turn into meme material by getting into such a situation and the best way to prevent it by keeping in mind some dos and donts while in a video meeting. Read on to know.
Don't Forget To Mute Yourself When Not Speaking/Others Are Speaking
Leaving your mic on while you are in a meeting can add distracting sounds and can even get a little embarrassing. In case you have an urgent call in between the meeting to attend, make sure you turn off the mic and then take it. If someone else is speaking, make sure your mic is off. Turn on your mic when it is your chance to speak.
Do Check Your Internet Connection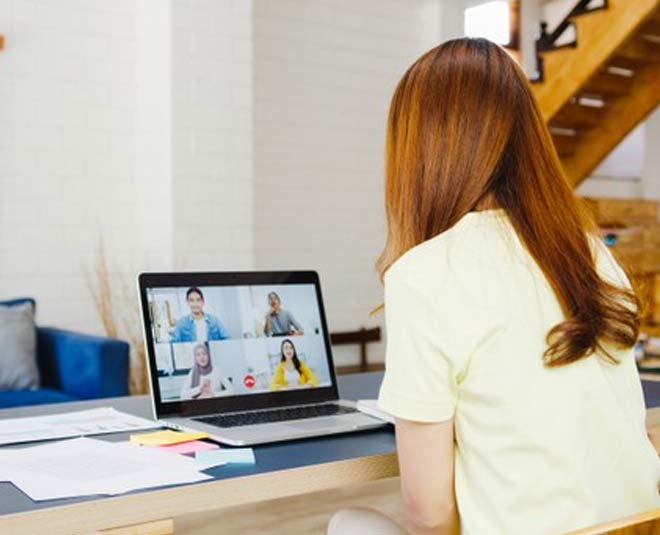 Before joining the meeting, make sure you are sitting in an area where you can rely on the internet. If you have time in hand, disconnect and then reconnect to check if the WIFI is good enough. If there is a problem with the internet get it fixed right away.
Don't Share A Private Message
Most video meeting apps have a feature where you can send across a written text to the other members of the team. However, if you wish to send that message to a specific team member, don't do it on the video app as it may be visible to all the participants.
Do Check Your Video
While setting up the laptop or phone in your office, room, or just anywhere, make sure you check the video setting once. Not just the lighting but your frame should be correct. The camera should not be too much into your face or too far off to display your personal stuff in the background.
Don't Miss: Simple Steps To Set Up A Perfect Study Room In A Budget
Don't Get Distracted By Other Things On The Screen
When you log in from your laptop or phone for a meeting, make sure you have all the other tabs closed if not required as they can distract you in between. This will prevent you from getting distracted from anything important being discussed and also prevent any pop-up while you are presenting the screen.
Don't Be Late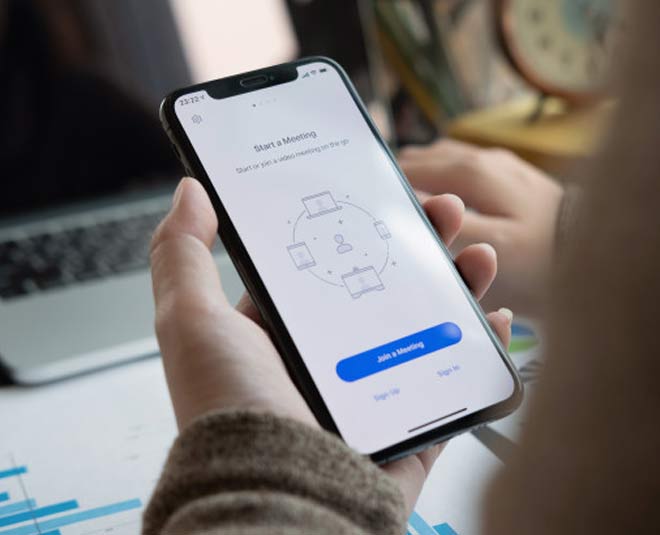 Usually, requests to attend video meetings are sent way prior to the call time. Be prepared for the same and plan your workday accordingly. If there are any technical issues with your laptop or phone, make sure you get them fixed beforehand. In case you won't be able to attend the meeting, connect to the host and inform about the same while clearly stating the reason.
Don't Miss: Working From Home Amid Coronavirus Pandemic? Follow These Tips To Stay Productive
Do Clean Your Desktop
You may be asked to share your screen during the video call and for the same, you must clean up your tabs and desktop to prevent yourself from getting into any embarrassing situations. Few minutes ahead of the meeting, set everything well.
Video meetings have a great way to communicate with our team members while most of us are working from home. However, it has a good amount of challenges too. Follow the right etiquette and keeping these dos and donts in mind will help you have a stress-free meeting. For more such stories, stay tuned!