Many don't know that Shweta Bachchan and Hrithik Roshan are childhood friends. They grew up together and shared a great bond. Back when things weren't going smooth with their partners, they reportedly fell for each other. What happened next? Scroll down to know.
When Shweta And Hrithik Got Close
When Hrithik Roshan decided to part ways with Sussanne Khan and had still not got involved with Kangana Ranaut, that was when Shweta and Hrithik had got closer.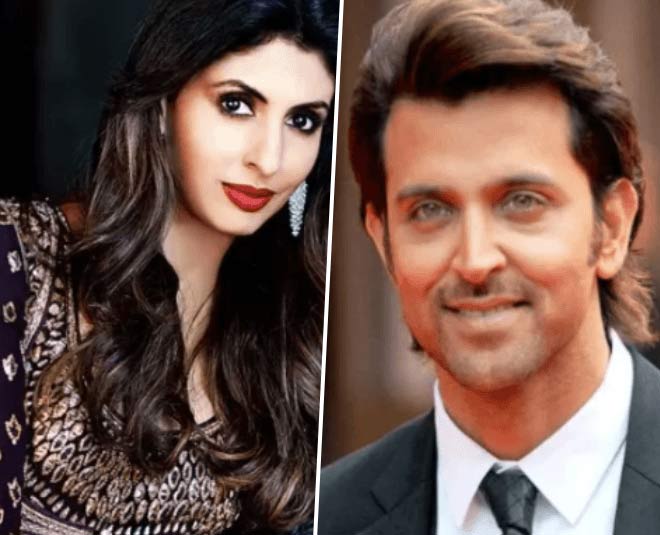 Reportedly, back then, Hrithik Roshan had got injured and his friend Abhishek and Shweta Bachchan used to visit him often. Abhishek Bachchan was then too busy with his work schedule. Shweta Bachchan was then at her parent's house in Mumbai and during this period they got really close. Reportedly, Hrithik and Shweta used to spend a lot of time together, they even went for parties.
Things Weren't Smooth Between Shweta And Nikhil Nanda
There have been rumours of Shweta Bachchan Nanda and Nikhil Nanda's separation for the longest time now. When Shweta permanently shifted to Mumbai instead of Delhi, it was quite clear that something was wrong between the two. They are hardly spotted together and the two haven't really talked about it in public.
Shweta Bachchan got married to Nikhil Nanda in 1997. The two are parents to Navya Naveli Nanda and Agastya Nanda. Shweta is currently in Mumbai with her two kids and it has sparked a lot of reports suggesting that they have mutually separated but they aren't going for a divorce as it can destroy the reputation of the Bachchan family.
Don't Miss: Shweta Bachchan Looks So Beautiful Dressed As A Bride, Here Are Unseen Pics From Her Wedding
When Shweta Bachchan Decided To Step Back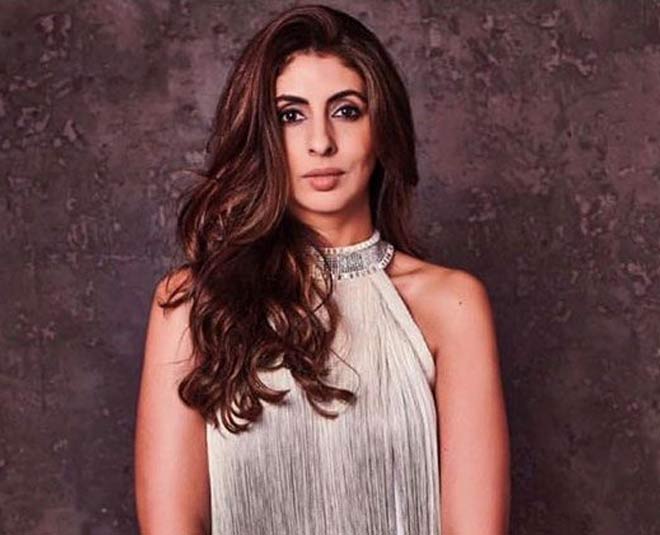 Hrithik Roshan and Shweta Bachchan Nanda had started to develop feelings for each other. However, that's when Kangana Ranaut came into the picture. Kangana and Hrithik's controversy made headlines and it became the talk of the town.
Don't Miss: Hrithik Roshan's Ex-Wife Sussanne Khan Shifts Back With Him, Here's Why
The Bachchan family always tries to stay away from controversies and this time too they stepped back. Hrithik Roshan and Kangana Ranaut's war of words had hit the headlines and Shweta Bachchan wanted to stay away from all of it. According to reports, she then decided to breakup with Hrithik.
Sussanne Khan On Hrithik And Shweta's Association
According to a lot of rumours, when Hrithik and Shweta grew close, Hrithik's ex-wife Sussanne didn't like it.
However, a few years back Shweta Bachchan and Sussanne Khan were spotted partying together with their girl gang. Clearly, both Sussanne and Shweta aren't holding any grudges against each other.
Shweta Bachchan Nanda has shifted her base to Mumbai with her kids and she is quite active on her social media these days. On the other hand, Sussanne Khan moved in with Hrithik during the coronavirus lockdown. Sussanne recently opened up about moving in back with ex-husband. She said, "It's a wake-up call for all of us to learn from, as well as an awakening to look at things from a different point of view. To cherish the bond that we share with our loved ones and work colleagues. To strive to be in service of people when and where we can, and to practice selfless and random acts of kindness, and to be more mindful of those around us. And to give more time to making beautiful memories."
All is well that ends well! Agree? Share your thoughts with us! For more such stories, stay tuned to HerZindagi.com