We often overlook or tend not to give importance to the lighting environment around us, although it actually has a tremendous effect on our general well-being. Prachi Laud, CEO & Founding Partner, Light Doctor, explains why prolonged exposure to improper interior lighting can negatively impact our mood, vision, sleep patterns, and health at large.
It happens often that we walk into someone's room and can immediately feel a positive vibe that lifts up our mood. We attribute this "feel-good" phenomenon to a "positive energy" or some sort of "x-factor" that we cannot explain. The next time you feel this way, observe the kind of lighting the room has.
At homes, having the right kind of lighting design ensures that we get sufficient lighting at all times to perform tasks that we intend to do, be it reading, writing, watching television, performing chores in the kitchen, and so on. While insufficient light means we strain to see, overwhelming light can nearly blind our vision. Therefore, it can be safely concluded that both "too much" and "too less" of lighting makes us susceptible to accidents, falls, injuries, etc. and hampers our ability productivity to do daily household tasks efficiently.
It has been demonstrated through scientific research that if faulty lighting design at home persists over a long period of time, it can do irreparable damage to our physical, mental, and emotional health.
As a matter of fact, there has been increasing concern in recent times over how the old-fashioned or poor-quality lights are contributing to "rapid flicker" and "UV radiation" which is again harmful to our eyes and can evoke potential health risks. This is one of the main reasons why LEDs are growing in popularity nowadays.
Another important aspect that needs to be highlighted is how lighting is linked with impacting our circadian rhythms (sleep-wake cycle). Our body's internal clock has some intrinsic rhythms influenced by the levels and colour temperature of the surrounding light. If we remain at close proximity to blue light (both from artificial lighting sources and emitted from electronic devices) before going to bed in the night, chances are our sleep patterns will get disrupted over a period of time.
Don't Miss: Check Out Alia Bhatt's New Cosy, Tasteful & Airy & Self Bought House!
This, in turn, not only makes us lethargic and less alert during the daytime, but can further increase our predisposition towards serious health issues. It is probably the single most important factor in ensuring why our safe haven, that is, our home of all places, needs to have the right kind of light and also the right amount of light at all times.
"Right" ing Your Home Lighting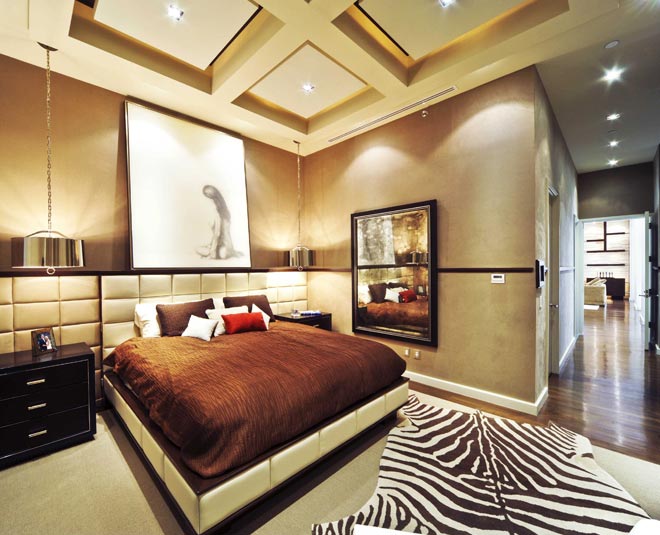 Lighting design is an art; it is not just about adding a LED light in every corner of the house but the interplay of shadows and light. While it is of utmost importance to design your interiors to allow the maximum entrance of natural daylight, here are a few other tips and tricks you can follow to mimic the ambiance of positivity and vitality using artificial lights:
The layering of lighting is one of the most effective ways of designing home lighting. The first layer is ambient lighting—this can be achieved by installing downlights, linear lights, and cove lighting. The second layer is accent light—this is used to highlight specific features like artwork or special wall texture. Lastly, task lighting is a more focused type of lighting that makes reading, writing and other tasks easier.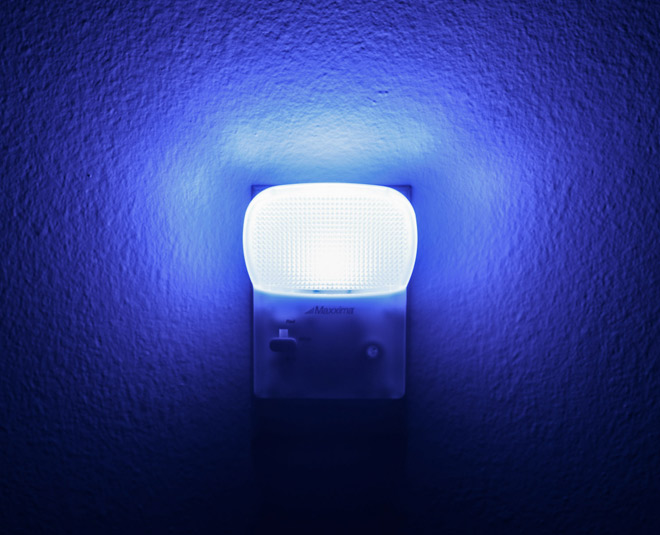 We must-have combination of warmer coloured and cooler coloured lighting fixtures at our homes. Most of us are used to seeing our homes in cooler colour lighting because of the traditional fluorescent tube-lights. Everyone may have their own preferred choices, but the best way is to have a perfect mix of both warmer and cooler coloured lighting fixtures. We can create a relaxed atmosphere by adding warmer colour tone decorative lighting fixtures in our living rooms and bedrooms.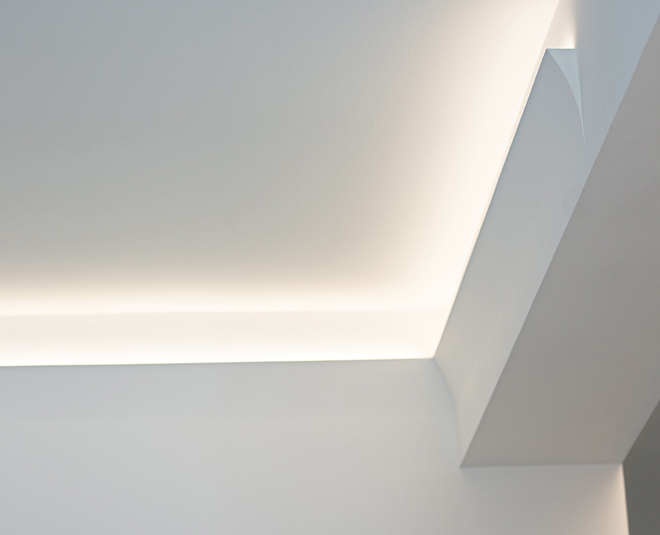 Our day to day tasks like cooking, cleaning, etc. requires general diffused (ambient) lighting. This would help us in providing even lighting glow throughout the surfaces like table-tops, walls, ceiling, and floor. Diffused lighting also helps in noticing the dust particles on various surfaces, finding spider webs in corners and eventually helps to avoid untidiness at home. One should use glare fee lighting to avoid straining their eyes while reading, writing, and/or studying.
We should avoid switching on cooler coloured lights before going to bed. As per various studies, cool lighting suppresses the melatonin hormone level in our brain which makes us more active in general, which may be preferred while our work time, but may not be good while going to sleep.
In conclusion, it is apt to say that while lighting design truly defines a perfect home and drives one's emotions to a significant extent, it can also act as a compelling reason for individuals and their near and dear ones to achieve and remain in a state of physical and mental well-being. So, now onwards, be "enLIGHTened" and choose your lighting options wisely!
Did you like this article ?
Disclaimer
Your skin and body like you are unique. While we have taken all measures to ensure that the information provided in this article and on our social media channels is credible and expert verified, we recommend you consult a doctor or your dermatologist before trying a home remedy, quick hack or exercise regime. For any feedback or complaint, reach out to us at compliant_gro@jagrannewmedia.com