The first showers of rain welcome the month of Sawan which is really significant for the people of the Hindu religion. During this month, Lord Shiva is worshipped and this time is all about devotion and understanding religion.
Mythological Stories
This holy month is really special and sacred at the same time. Therefore, you should know about the legends behind it. Therefore, we are here to tell you the two mythological stories that must be heard in Sawan.
First Mythology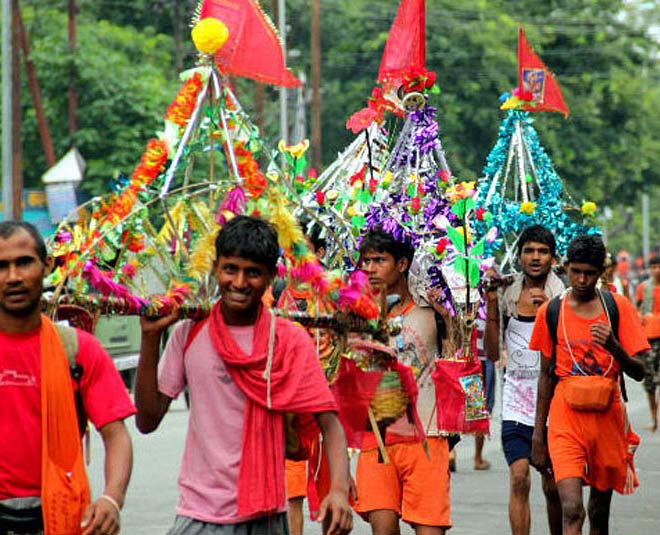 Along with Lord Shiva, Lord Parshuram is also worshiped during this month as he is the one who runs the tradition of Kavad. During this month, Lord Parshuram worshipped his deity regularly by filling Ganga water in Kavad and offering this water to the Shivling by carrying it to the Shiva temple.
This was done on Monday's and Lord Shiva is especially fond of 'Sawan ka Somwar'. This is why Mondays during the month of Sawan are of utmost importance.
It is also said that Lord Shiva's fast and worship started in this month only due to Lord Parshuram. Worshipping Lord Ashutosh with Ganga water and Panchamrit during this month will help you achieve coolness.
Second Mythology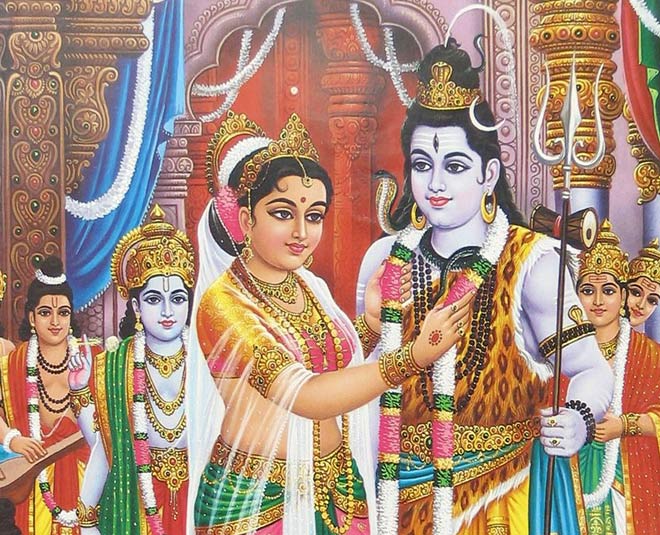 The second story is about the time when Sanat Kumaras asked Lord Shiva that why is he loved and worshipped especially in the month of Sawan. This is when Mahadev told them that before sacrificing her body with yoga power in her father Daksha's house, Goddess Sati pledged to marry Lord Shiva in her every birth.
In her second birth, Goddess Sati was born as the daughter of Himavan and Mainavati by the name of Parvati. She fasted in the month of Sawan (Sawan wishes and greetings) and got married to Lord Shiva and led a happy life with him. This is when the month of Sawan became significant for Lord Shiva.
Sawan Somwar Katha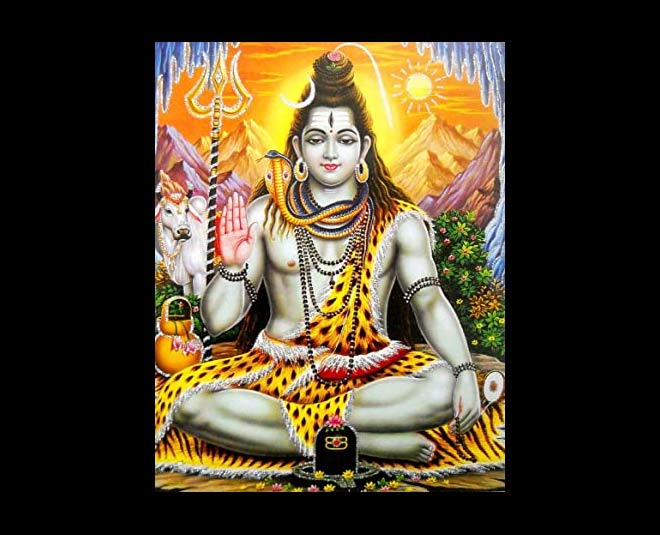 Once upon a time, a rich moneylender used to live in a village. He had everything except for a child, thus, he was worried about the same. In order to get a son, he used to fast every Monday as well as visit Lord Shiva and Parvathi temple to worship them.
Don't Miss: Sawan 2021: Date, Time, Significance, Puja Rules, Mistakes To Avoid
Seeing his dedication, Parvathi asked Lord Shiva to grant him his wish. Lord Shiva blessed him with a baby boy but on the condition that he will only live for 12 years. Only the moneylender knew about this condition and everyone else was overjoyed with the birth of the baby.
In his 12th year, the moneylender sent his son to his uncle's place for studies and told both of them to worship Lord Shiva and offer yagna. He also worshipped Lord Shiva with full dedication.
Don't Miss: Sawan 2021: Why Green Colour Should Be Preferred By Women During This Month
On the way to his uncle's house, the boy came across a wedding where the groom had a defect in his eyes. Therefore, the boy married the bride who was the daughter of a rich man. One fine day when his uncle was preparing for yagna and offerings to the Brahmins, the young boy fell ill and as this was his 12th year, he died.
Seeing the young boy dead, his uncle got worried, however, he completed the yagna and upon seeing this, Lord Shiva got pleased. As a result of their devotion, Lord Shiva granted the boy his life. The young boy along with his wife lived happily ever after.
After this incident, the family's devotion towards Lord Shiva increased and they thanked him for his great blessing.
For more such stories, stay tuned to HerZIndagi!