The first showers of the year mark the beginning of the Sawan month. Sawan month is considered a very auspicious occasion and the best time to connect with nature. It is also considered very special as with this month, the festivities start till the end of the year.
Sawan is the 5th month according to the Hindu calendar and this year Sawan month will start on 25th July 2021 and will end on 22nd August 2021.
The entire Sawan month is considered to be holy but 'Sawan ka Somwar' or Mondays are of utmost importance when it comes to fasting. The fast on Monday during this month holds special importance as per mythology.
This whole month is specially dedicated to Lord Shiva and he is worshipped by everyone during this time. We offer water and our prayers to Lord Shiva during this month.
Significance Of Green Colour During Sawan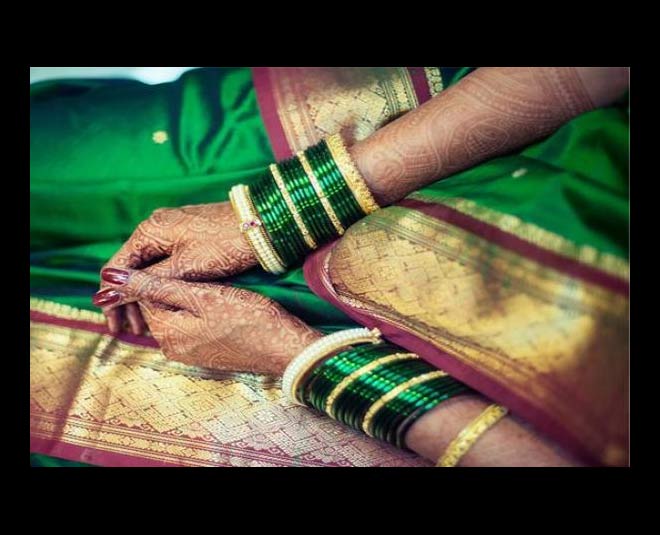 During this month, we connect with nature and green is the colour of nature. Along with being the colour of nature, this colour is associated with good luck. Basically, this colour is both auspicious and shows our gratitude to nature.
Although, lots of women prefer green for bangles but it can also be used for clothing. Along with this, women also apply henna during this time which is green, thus, considered to be auspicious.
Read on to know more about the significance of the colour green during Sawan.
Green Colour Is Associated With Marriage
Red is usually the colour of marriage as it is believed to bring good luck and happiness during one's married life. However, red is not the only colour lucky for marriage, green holds similar significance as the colour red.
Therefore, women wear green coloured bangles as well as green coloured clothes to seek blessings for their married life and husband from Lord Shiva.
Green Colour Shows Gratitude To Nature
According to the Hindu scriptures, we worship nature in various forms. There are several plants considered sacred and holy in Hinduism such as Peepal, Tulsi and banana plants. Also, we worship air, water, sun, etc. in order to pay our respects to nature.
Don't Miss: Sawan 2021: Date, Time, Significance, Puja Rules, Mistakes To Avoid
Therefore, green is considered an auspicious colour because it is believed that whoever wears this colour is blessed by nature.
Green Colour For Career
Mercury is related to the career and occupation of a person and the lord of this planet is Budh Deva. The colour green is very significant for Budh Deva. Therefore, you can show your gratitude to Budh Deva by wearing the colour green and get good luck in your career this way.
Don't Miss: How Much You Know About Sawan Month? Take This Quiz & Find Out
Green Colour For Diseases
During this month, several types of diseases are bound to spread and women wear green in order to protect their health. This is because the green colour (Bollywood inspired green coloured sharara) is associated with Ayurveda which is considered to be effective in curing several diseases.
Green Colour To Please The Deity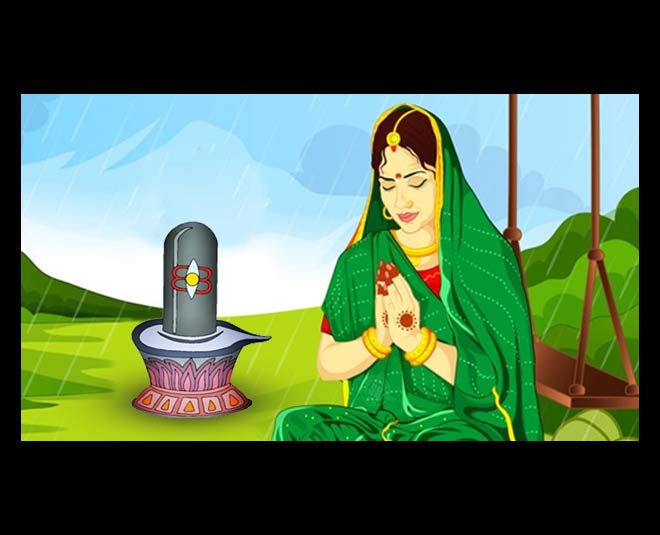 Lord Shiva was a yogi and loved to meditate amidst the beautiful nature as he loved the greenery around him. Therefore, one reason to wear green is to please Lord Shiva. Also, the green colour pleases Lord Vishnu.
As we read above, women wear green during the month of Sawan, not for one but several reasons. For more such stories, stay tuned to HerZindagi!