Actress Samantha Akkineni has been the talk of the town ever since she made her Hindi digital debut with The Family Man 2. The recipient of Nandi awards among many other accolades, Samantha is not just good in her job but is well known for her fitness routine as well. Her home that she shares with her husband Naga Chaitanya in Hyderabad, is proof and a paradise for any fitness freak! Here is a virtual tour of the couple's abode which she also shares with two pet dogs Hash Akkineni and Drogo Akkineni.
Samantha Akkineni's Backyard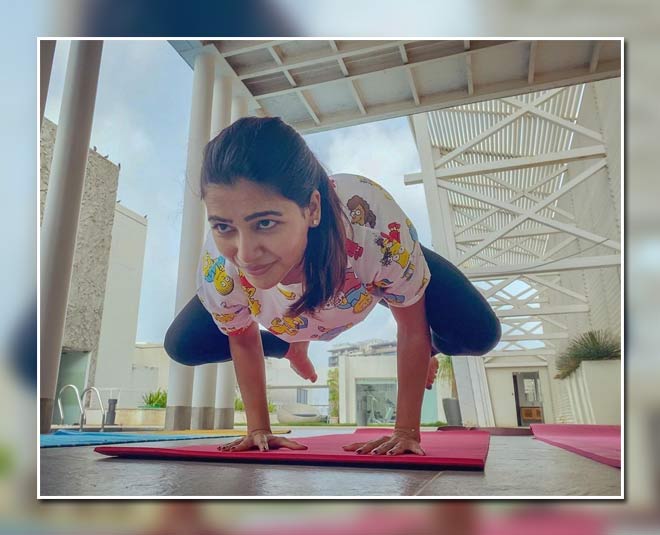 Anybody would wish to have so much of open space especially if you are fitness lover. There is ample space to practice yoga, do skipping or other forms of working out. Samantha makes usre that she stays in shape with yoga. She also loves gardening which makes for a great hobby and stress buster. The white backyard is very modern with a spot of grass and lounge chairs on one corner. There are many potted plants in white as well which are spinkled all over the outdoor area.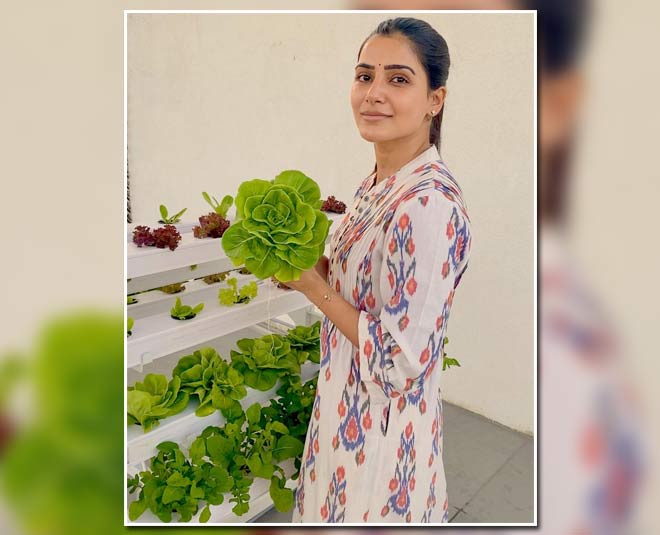 She also owns a little garden of her own where she grows fresh lettuce.
The Swimming Pool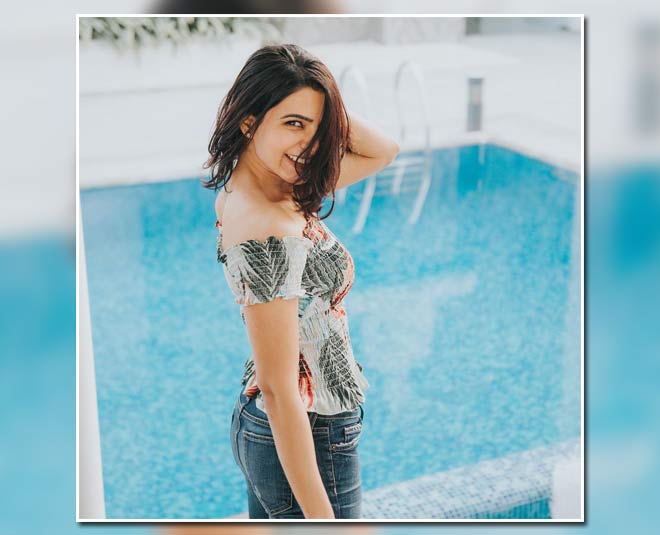 Don't want to do yoga? That's okay because Samantha has an in-house swimming pool as well. We see so many pictures taken here as shared by her on her social media account. You can soak in the sun by just lounging here if you are in the mood for it. Also, swimming is a great way of keeping yourself in shape.
Don't Miss: Priyanka Chopra Spills Beans On Home Decor In Sync With Nick Jonas' Style
The place also has a serene zone-out space with a textured taupe wall in the background and a white Buddha statue. You can also spot a glass door that seems to be the entrance to the mansion from the pool area.
Dining Area
View this post on Instagram
This area of the house is soaked in earthy hues and statement interiors. The walls are textured and grey, the dining table is made of brown glossy marble paired with red suede chairs. For lights, there are subtle yet classy low-hanging pendant lights. The curtains if you look closely, are thick and stretch from the ceiling to the floor. Vases and paintings under spotlights give the whole room a cosy and classy touch.
Don't Miss: Inside Pics: Kajol, Ajay Devgn's Residence 'Shakti' Is Grand, Wood Work Is Unmissable
The White Bedroom
View this post on Instagram
The hall may be wrapped in dark hues but her bedroom is in sync with the pristine white outdoor area of the house. Right from the bedpost to the bedding and walls, everything is white! What breaks the monotony is the grey headboard. The side tables are also in white and the curtains are ivory and grey.
It is a rather minimalistic room if we go by the picture which also makes it look bigger than what it possibly is in size.
View this post on Instagram
Stay tuned to HerZindagi for more on celeb homes and sources of inspiration for home decor.