With fame comes hate and lots of rumours. While it's been 27 years since the beautiful and talented actress, Divya Bharti left us all with some great films, her husband, producer Sajid Nadiadwala and his present wife Warda Nadiadwala are still dealing with hatred and social media trolls. The worst part is, Warda, who is not even remotely connected with the event that happened in the past, is still dealing with people trolling her over Divya Bharti.
Warda recently opened about this and gave fitting replies to the trollers. She was in conversation with one of the entertainment daily through live chat, wherein she finally broke the silence on her husband's former wife, Divya Bharti. Despite the fact that Divya passed away almost two decades ago in an unfortunate accident, Warda and her family still remember her as an important part of their lives. She described how they remember her and is still in touch with Divya's family.
"I know people keep throwing these questions sometimes. Sometimes they think I am being trolled. Divya is still very much a part of our lives. Her family, her dad, her brother Kunal, they are like our family, they are a part of each celebration. So when you guys try to troll me, please know that I am not getting trolled. On her anniversaries and birthdays, we speak to each other. When my children watch her movies, they call her 'Badi Mummy'. So, guys, she is still a very, very beautiful part of our lives," said Warda Nadiadwala, according to a media report.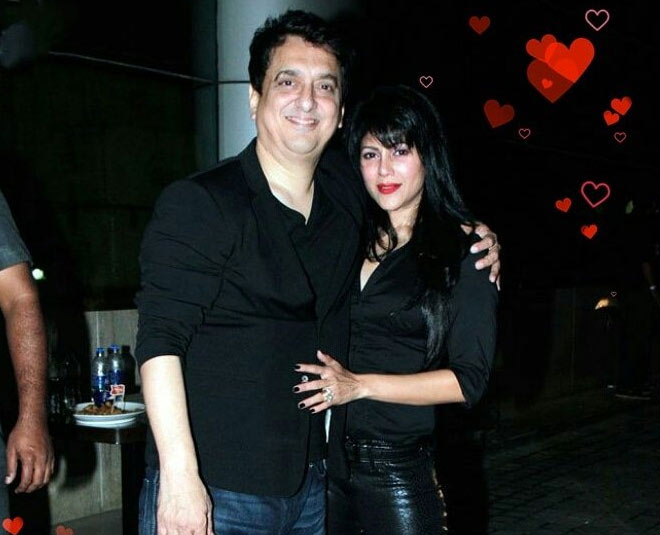 She also talked about her husband Sajid's relation to Divya's brother and father. Post the death of Divya's mother, Sajid and Divya's family has come closer. In fact the late actress's brother and the ace producer share brother-like bond. "Sajid is so close, Sajid is like a son to dad, after Mumma (Divya's mother) passed away," said producer's wife.
Don't Miss: Vintage Video Of Divya Bharti Talking About Sridevi Is Too Cute For Words
You can't even imagine how close dad and Sajid are. And Kunal and Sajid... they talk just like brothers would. And I have not tried to replace her ever. I have made my own place. Memories are always beautiful. So, stop trolling me! She is a part of my life, and we are enjoying. Sometimes people say, 'Divya Bharti bahot acchi thi. Of course, bahot acchi thi yaar. We love her. She is very much a part of my life," added Warda in the live chat.
Don't Miss: Divya Bharti Death Anniversary: Take Cues From Her To Freshen Up Your Summer Look
Divya Bharti is an evergreen name of the Bollywood industry. People still love watching her flicks and remember the star who died at the age of 19 on April 5, 1993. She, who was married to Sajid, reportedly died after falling from the 5th floor of her home's balcony in Mumbai. The sad news of the young actress's death saddened not only her friends and family, but her fans were also grief-stricken with the loss of one of the nation's popular and talented stars.
Image Courtesy: Twitter, Instagram