A lot of people are facing financial crunch during this time of the pandemic. Many television actors too have come forth and talked about the financial issues they have been facing. Recently, actress Vandana Vithlani, who is best known for her shows Saath Nibhaana Saathiya and Hamari Bahu Silk talked about being hit hard by the nationwide pandemic.
Non Payment Of Dues For Show Humari Bahu Silk
Before the coronavirus lockdown, Vandana Vithlani was working for the show Hamari Bahu Silk. She worked on the show from May to October 2019. However, she has only been paid for the month of May to date. Zaan Khan, who played male lead on the show in an interview earlier shared that he too has been requesting the makers to clear all the dues. In an interview with BT, he said, "I have worked with many production houses, but have never been in a situation like this. We have been requesting the makers — Devyani Rale, Sudhanshu Tripathi, and Jyoti Gupta — but in vain. For the past five-six months, we have been asking them to clear our dues. They assured us that they will, but are yet to do so. They have even stopped taking our calls now. Forget us, make-up artistes, junior actors and other technicians, who don't make a lot of money, haven't been paid either."
Chahat Pandey, who played a lead role on the show has also received just one month's payment and in an interview recently, she shared that all her savings have been exhausted and she too has been asking the producers to give her hard-earned money.
Don't Miss: Former Bigg Boss 13 Contestant Rashami Desai Talks About Financial Crunch During Lockdown
Recently, Zaan shared a video of Vandana Vithlani on his Instagram page where she shared that she is having a hard time during this lockdown due to nonpayment of her last show. Have a look at the video here:
Selling Rakhis Online To Feed Her Family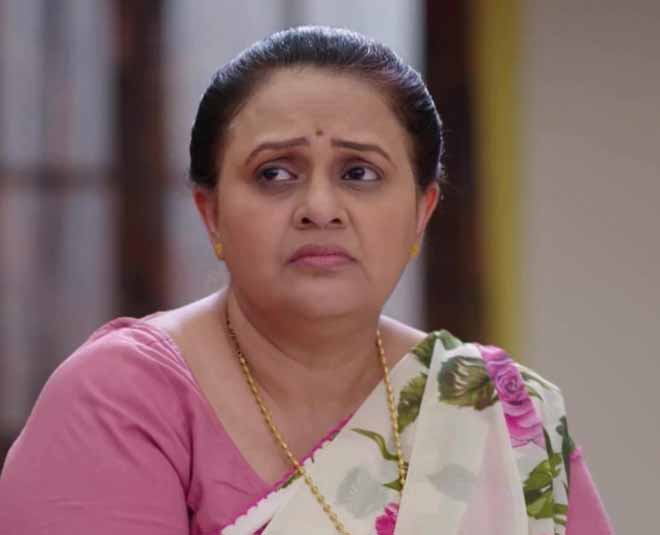 The makers of the show Hamari Bahu Silk owe Vandana Vithalani and other artists and technicians of the show lakhs of rupees. Vandana Vithlani recently shared that she is selling rakhis to feed her family and manage the school fees of her children. Her husband Vipul is a theatre artist and has no work because of the lockdown. In an interview, recently, she shared, "I shot from May to October 2019, but have been paid only for the month of May. My dues run into lakhs of rupees. It's been more than a year without any payment and I have exhausted all my savings. I had bagged a role in 'Musakaan' in November 2019, but it shut down in two months. I was paid for that show, but how long would it last? I have now started making rakhis and selling them online to keep myself engaged and also make some money. Obviously, I am not earning much, but anything is good at this point."
There is something very different about the rakhis she is making as these are prepared according to numerology. She said, "Apart from being an actor, I am also a numerologist. This is a nice way to bring prosperity and happiness in people's lives. Whoever wants to send a rakhi to their brother or sister-in-law, can send their names and birth date. Then according to our numerological calculations, we choose the colours of the rakhi and then make the rakhi myself. I have got a good response from people and I am happy as I am doing it for the first time."
The actress further shared that it takes her 30-45 minutes to make one rakhi and each of them has been priced according to the pattern. She also shared that she is doing promotions on Facebook and Whatsapp and is getting a good response.
Don't Miss: Coronavirus Pandemic: List Of Indian Celebrities Who Have Tested Positive So Far
Vandana Vithlani doesn't have any other show in hand. She gave a lot of auditions but then due to the pandemic nothing worked for her. Many other TV actors like Nupur Alankar, Ashiesh Roy, Chahat PandeySonal Vengurlekar have landed into major financial crisis due to the pandemic. For more updates, stay tuned!