Deepika Padukone and Ranveer Singh are one Bollywood couple who never fails to set couple goals. Be it their coordinated airport looks or social media PDA, we love them for just everything.
It's been a while since we saw the two together. We miss seeing their mushy posts on Instagram. Do you too?
So, while we were scrolling our Instagram, we spotted this old video of Deepika Padukone and Ranveer Singh. Read on.
When Ranveer Singh Asked Deepika's Beauty Secrets
This one looks like a really old video from the time Deepika Padukone and Ranveer Singh were promoting their movie, Bajirao Mastani. For those who don't know, the two were dating each other back then but they never officially announced it. We got to know it years later after the two tied the knot in 2018.
Coming back to the video, when Ranveer Singh asked Deepika Padukone her 'khoobsurati ka raaz', she had a lot to share. Read on.
8 Hours Sleep Everyday
The actress shared that she sleeps for 8 hours everyday. She further shared that she drinks a lot of water throughout the day. However, Ranveer Singh intervened and shared that she doesn't drink up enough water.
Includes A Lot Of Fruits And Vegetables To Her Diet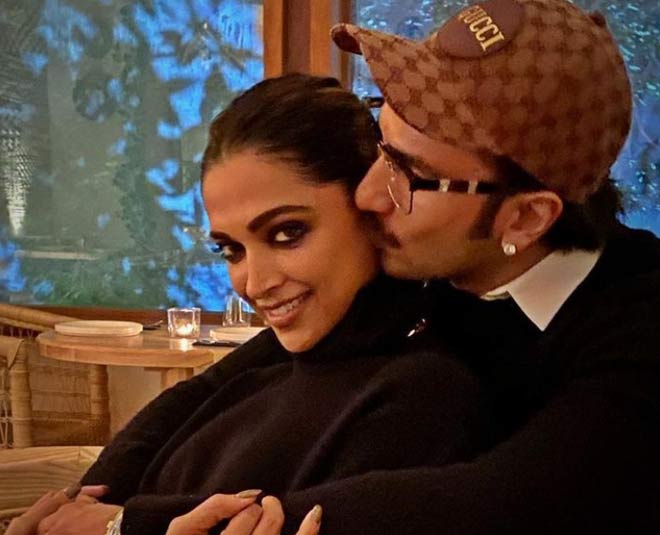 Further, she shared that she has a lot of fruits and vegetables in her daily diet. We have all grown up hearing the benefits of fruits and vegetables. After all, they are packed with nutrients like vitamin A, C, and E. Adding them to our daily diet helps us boost our overall health and keep any health issues at bay.
Works Out Everday
View this post on Instagram
We all know that Deepika Padukone is a fitness freak and there is never a day when she doesn't work out. Ranveer Singh in the video can be seen asking her if she does pilates to which she agrees. She shared that she goes to the gym.
Don't Miss: Actual Reason Why Deepika Padukone Didn't Change Her Surname Post-Marriage
Meditates
In the video, Deepika Padukone also shared that she meditates. We are sure all you Deepika Padukone fans know that she is a mental health advocate. Mental health has many benefits for your mental health. It helps maintain better focus and concentration. According to a lot of studies, it also helps in improving self-esteem and self-awareness. Further, it helps to lower the levels of stress and anxiety. Not just mental health, meditation is also believed to improve physical health by improving tolerance.
Stays Positive
Lastly, Deepika Padukone shared that she stays positive. Well, if you don't know, let's tell you that staying positive can give you a happy and healthy glow! Thinking negatively on the other hand can lead to the release of stress hormones which gives you unhealthy, dull-looking skin.
Don't Miss: Deepika Padukone Reveals Her Desi Comfort Food & Here Are Its Benefits
Watch the video here:
View this post on Instagram
Now this one is a true treat for all you Deepika Padukone fans. We are sure you wanted to know the secret to Deepika Padukone's radiant skin and now you have it all. Do add these changes to your everyday routine if you wish to have healthy glowing skin like Deepika Padukone.
On the professional front, Deepika Padukone and Ranveer Singh will be next seen together in Kabir Khan's directorial, 83. The sports drama after many delays due to the pandemic is now slated to release on 4th June. However, looking at the rising number of covid-19 cases in the country, it is difficult to say if the government will lift restrictions anytime soon.
Tell us your thoughts on Deepika Padukone and Ranveer Singh's throwback video. For more such Bollywood stories, stay tuned!