An old video of actor Randeep Hooda, where he can be seen cracking a sexist joke on the politician and former CM of Uttar Pradesh, Mayawati is going viral on social media.
Though the video looks like a really old one, it hasn't gone down well with the netizens and they have been slamming the Highway actor for his sexist and casteist remarks, demanding an apology from him for his shameful joke.
Consequence? Randeep Hooda has been removed as UN ambassador. The Secretariat of the Convention for the Conservation of Migratory Species of Wild Animals (CMS), the environmental treaty of the United Nations in a statement announced that Randeep Hooda has been removed as their ambassador because of his remarks.
The statement read, "The CMS Secretariat finds the comments made in the video to be offensive, and they do not reflect the values of the CMS Secretariat or the United Nations."
Uncalled And Unexpected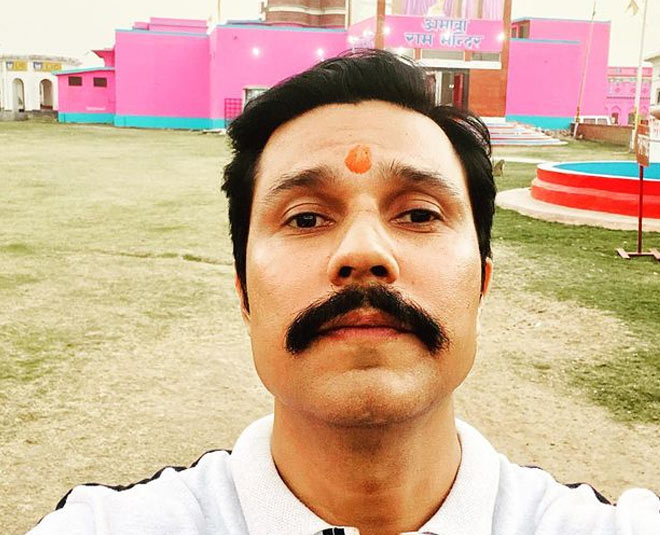 Ever since this old video of Randeep Hooda went viral over the net, netizens have been bombarding him with hateful comments.
A lot of his fans are disappointed and feel that how can he even protect animals if he doesn't respect humanity. Many others felt that this wasn't just a comment on the political leader but on just any woman who is 'not good looking'. Well, it is the ugly women or the ugly mindset?
Watch the video here:
if this does not explain how casteist and sexist this society is, especially towards dalit women, i don't know what will. the "joke", the audacity, the crowd. randeep hooda, top bollywood actor talking about a dalit woman, who has been the voice of the oppressed. pic.twitter.com/lVxTJKnj53

— Agatha Srishtie 🌸 please DM with SOS tweets (@SrishtyRanjan) May 25, 2021
Casual Sexism Taking Over Our Lives
"Act like a lady", "You're pretty funny for a girl", we have all grown up hearing these comments and they have taken over our minds so much that today if a casually sexist remark slips in, we swiftly move on. Not very surprising but sexism is present in every sphere of our life, be it our workplace or home.
These casual remarks, discrimination is so deep-rooted in our minds that we have somewhere stopped realising its harmful impact on ourselves.
Don't Miss: Dia Mirza Speaks Up About Sexism In The Society
Let's Blame Bollywood?
It is 2021 and we might have witnessed a major transformation on the content on the silver screen but there are things that continue to stay and one of them is sexism.
Misogyny, sexism is ingrained in Bollywood. All these years, many films have managed to normalise things like eve-teasing, stalking, molestation among other unacceptable things.
Ask me about a typical Bollywood movie and I will say, boy stalks girl shamelessly to the point that she starts to enjoy it and falls in love with the guy. Releases like Kabir Singh are proof of the misogynist mindset. Kabir Singh, played by Shahid Kapoor casually threatens, objectifies women. Again, sexism normalised.
Don't Miss: Honey Singh's Makhna Is A Verbal Rapist's Ode To Women
Not just the film, the songs too have sexist lyrics and looks like they are here to stay for long. For instance, Tony Kakkar's new song, 'Tera Suit' that features Aly Goni and Jasmin Bhasin. The lyrics of the song revolve around the woman's shape and size to which Jasmin and Aly can be seen dancing. The track surprisingly was one of the trending charts on YouTube.
Thin bodies, fat bodies? When will we really stop objectifying women? I have been a Bollywood fan all my life and can say that it took me really long to finally realise the real damage it did to me and it would in the coming years if we don't stop it here.
Coming back to Randeep Hooda's 'joke', what now? Should we accept this sexist, misogynist remark calling it just another one from a Bollywood actor, or really sit down and think where this world is heading? Share your thoughts with us on our Facebook page. For more such stories, stay tuned!