In India, arranged marriages are processed in a very traditional fashion. The parents take the utmost efforts to find a suitable match for their children and eventually get them married in a big family affair. Now, Netflix's new show, Indian matchmaking has triggered a big debate around arranged marriages in the country. This new show is all about a matchmaker catering to the long list of demands of potential brides and grooms. The 8-part series has become a subject of memes and criticism on social media. Well, accept it or not, the show has successfully managed to show us the ugly side of the society we all are a part of.
Yes, let's be honest, some of us already have and many would be a part of this conventional Indian matchmaking system one day or the other. Will the ongoing debate change the wedding culture in India? Well, we don't know! However, this debate made me quite curious to know if the new age women today really believes in this cultural definition of marriage or have a different take on it. I talked to a couple of women to know what they really wanted to know from their potential spouse and the questions are pretty interesting. Read on to know.
How important is physical appearance for you in a marriage?
We are in 2020 and people are still looking for a fair, tall, and beautiful bride but does that make the girl an ideal choice? It is important to know if it is a necessity for the person. 24-year-old, Daksha Rastogi, pursuing IAS, said, "We live in a world of comparisons. Individuals do compare looks and personalities or pay attention to things like how one carries themselves. It is all okay till physical appearance works as an 'add on' to the overall qualities a person is looking for."
Don't Miss: Sima Taparia, All You Need To Know About The Indian Matchmaker Everyone Is Talking About
Why do want to get married?
Don't ever skip this question thinking it is trivial. It is not! It is so important to know what made the person come to making such a big decision. When I asked Medha (27), from Delhi, working as a media professional, how will the question help her understand the potential groom's perspective, she said, "This question will help me understand what marriage means to him actually. Is he even ready for a life partner or is does he want to get married because of family pressure or peer pressure. I would also like to know his idea of an ideal marriage. I will only go ahead if his perception aligns with mine."
Do you know how to cook?
Times have indeed changed and so have the domains of men and women. Just like women, men too can be expected to use the food route to build a strong bond and fulfilling relationship with their wives. 21-year-old, Tanvi, studying English Honours said, "A woman may love cooking and serving, a man may not but does he give it a try? That's what matters the most! Even if the man doesn't know how to cook, it is okay but not contributing at all thinking it is the woman's responsibility, that won't really work for me."
Don't Miss: Ask Yourself These Questions If Going For Arranged Marriage
Are you open to my parents living in with us post marriage?
In India, women are expected to devote their lives to their husbands and his family. Traditionally, women stay with their in-laws after marriage. However, there are a lot of women who are the only child of their parents or are the daughter of a single mother or father. If a woman doesn't feel like living with her husband's parents then she turns into this evil woman who is the home breaker. However, if she asks her man to stay at her parents' house, it just can't happen because it is a non-conventional thing to do.
"I really want to know what the man thinks about this. After getting their daughters married, the role of the parents doesn't end and so, does the daughters. If I am open to living with his parents after marriage, he should too," said 20-year-old Simran, studying Mandarin.
Are you okay with your partner being into a profession that involves a lot of travelling and socialising?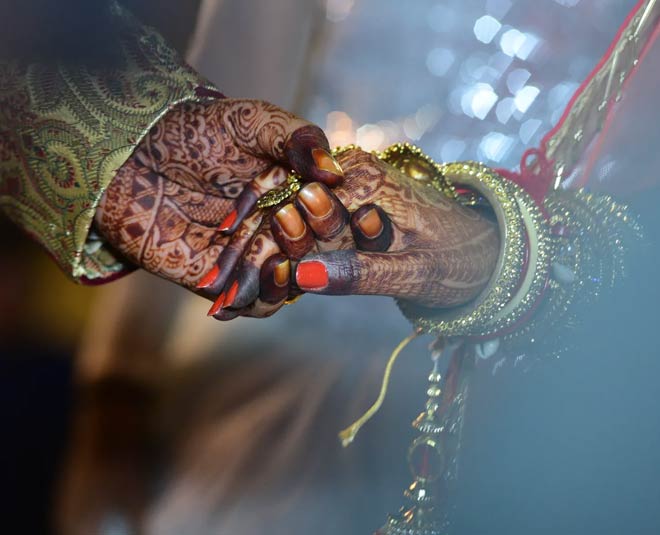 "I have an amazing job, it involves a lot of travelling and socialising. I really want to know if the person is okay with it as traditionally men expect the woman to be in charge of everything at home, be it the household chores or managing the kids. Also, a lot of men have a very different take on a woman networking to get in the game. Times have changed and so have our jobs," said Karishma (29), working as a social science teacher. Just like men, women too need to maximise their exposure in their field of work, and to achieve the same, they may have to put their work to priority. However, if your husband is supportive then striking a balance won't be difficult.
How much 'me' time do you need?
If you have ever been in a relationship then you must be aware of this 'special need'. Men need space in a relationship and we all have heard a lot about it. They also lovingly call it their 'me' time. There are a lot of reasons why men crave their space but this is usually perceived by women very differently.
Initially, both the man and woman are eager to spend time with each other but with time it all fades away. Understanding the need for the alone time from the potential spouse will help you know him better. What's your take?
Coming back to Indian Matchmaking, what is your take on the show? Share your thoughts with us! For more such stories, stay tuned!