Netflix's new, one of its kind show, Indian Matchmaking is creating a lot of buzz these days. The show is hosted by matchmaker Sima Taparia who guides the clients in the US and India looking for a suitable match. Ever since the show began, everyone is talking about the matchmaker, Sima Taparia. Scroll down to know about her.
Suitable Rishta
Sima Taparia was 19 when she got married back in the 1980s. Sima came from a wealthy family and had a lot of connections. Soon, she started to set up couples for marriage for Marwadi households. With time, she started her company, Suitable Rishta. All the proposals here are processed at her end as she personally visits their families to know more about them. She sees the lifestyle, likes, dislikes, and personal choices of the boy or girl and accordingly suggests a rishta. Her company has now grown globally and she has clients across countries like Thailand, Australia, USA, and Hong Kong. The company also helps Indians settled internationally to find matches from India.
Natural Born Matchmaker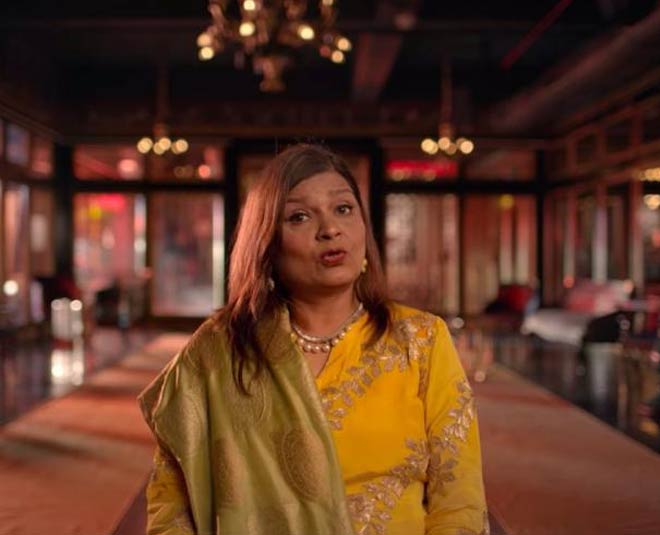 Sima Taparia believes she is a natural-born matchmaker. In an interview, she said, "I am an extrovert and so I am very social and I love meeting new people, talking to them and finding out little details that I lock away in my brain." Even when she is on holiday, she is thinking about matchmaking. She shared that once she was on a vacation and she found matches for people. She shared that once she found a match while waiting for her luggage at the Mumbai airport.
Don't Miss: From Peecee's Isn't It Romantic To Sonam's Khoobsurat, 5 Rom-Coms You Shouldn't Miss On Netflix
Sima Taparia's Mantra To Anyone Going For Arranged Marriage
Sima Taparia has a very simple piece of advice for anyone who is planning to get married through an arranged process. She said, "No one gets a 100 percent of things on their checklist for a partner. A 70 percent match is not bad at all. I ask you to be patient and open to compromising a bit and that you not be too egotistical about the process."
Charges For One Matchmaking
Sima Taparia doesn't advertise her services anywhere. She says that all her clients are people who she met socially or references of other satisfied clients. In an interview, she talked about charges for her services. She said, "I only work with high-profile clients. In India when I meet clients they usually have a working wedding budget in mind. So based on that golden number, I quote my price that I charge as a lump sum." According to a report by Scoopwhoop, Sima Taparia's services cost around 1.5 to 4 Lakh rupees. This is a commission that is charged from both the sides.
Don't Miss: Matrimonial Website Face Backlash, Takes Down Bride's Skin Tone Selection Option
The Real Colours Of Indian Matchmaking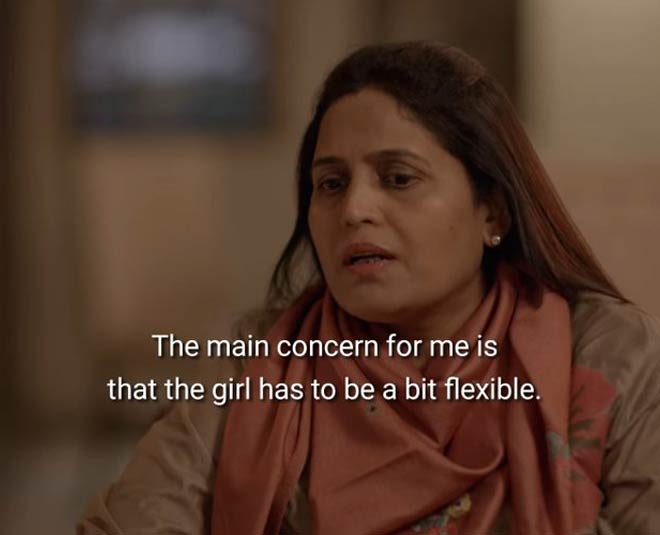 This Netflix series revolves around 8 adults and the host Sima Taparia who is finding a life partner for them. Many are finding the series discomforting to watch because it takes us through the patriarchal stereotype which still exists. The show is all about the real process of arranged marriages. Families in India and abroad are still looking for that tall, fair, and flexible wife. The show is a reminder that we are still where we used to be and nothing much has changed for real. The series is being called "cesspool of casteism, colourism, sexism and classism". Many are accusing Netflix of addressing colourism and casteism in Indian matchmaking. Have a look at some of the tweets here:
28 minutes into Indian Matchmaking and I am mortified. Full body mortification. Seven-lives worth of mortification. Arranged marriages are embarrassing/shameful to watch in real life, what was the point behind taking it to the reel...

— The Grim Reader (@SparkAuror) July 16, 2020
The reason arranged marriage is predominantly a "Desi" thing is because it is rooted in caste. Its not about finding love, it's about keeping the bloodline "pure" or some other such nonsense. This institution needs to die, not be given a Netflix special. #IndianMatchmaking

— Uday (@UdaySRana) July 17, 2020
Frankly, this more of an eye-opener! We feel that we are in 21st century and are over all the -isms, but then we are not! We have a long way to go before we say that we truly are in 21st century! @NetflixIndia shows exactly how far we are from "21st century"!

— Yohan Martin (@YohanMartin2) July 17, 2020
Also, many are calling the series too Indian and it has led to a flow of a lot of memes on social media. Have a look:
Sima aunty starter pack. #IndianMatchmaking pic.twitter.com/B4aZvlX58p

— Arushi Kapoor (@curlmoohi) July 18, 2020
Every desi mom ever! #IndianMatchmaking pic.twitter.com/u9FAfSRNZt

— Vedant (@vedant_6) July 18, 2020
On Receiving Flak From Audiences
The Netflix series, Indian Matchmaking is receiving a lot of flak from the audiences for reducing women to a checklist. Sima Taparia is being criticised for bringing out issues like sexism and colourism during the matchmaking process. Talking about the same, she said that the matchmaking process is based on the demands of the groom and his family. She responded, "But who doesn't want a fair, beautiful wife, you tell me?"
Sima Taparia's daughter's experience with arranged marriage was earlier documented by Smriti Mundhra. The documentary is called A Suitable Girl. It led to the filming of the Netflix series. This first season of Indian Matchmaking is getting mixed reviews. Sima Taparia says that her phones haven't stopped ringing for a few days now. In an interview, she said, "Now young people who have seen the series have been getting in touch with me from all around the world and people in India are asking their parents to get in touch with me to find them partners like Nadia and Aparna."
Well, have you watched the show already? Do share your reviews with us! For more such stories, stay tuned!