5 Savage PeeCee Interview Moments We All Love!
From being known for her bold looks to calling out the journalists, Priyanka Chopra has been hilariously candid for the right reasons!
Priyanka Chopra has been one of the leading women in the Bollywood industry. With multiple encounters with the media industry, in form of interviews or a chat show, this lady is known for her bold statements and for calling out people when they state something that is out of her ordinary!
For all the moments we stan her, here are our favourite moments from PeeCee's interviews to date!
Koffee With Karan
Koffee with Karan had been a popular talk show to make an appearance for all the Bollywood celebrities. With multiple controversies around the most talked-about show, the show always made headlines for its out-of-the-blue replies by our favourite celebrities.
For the time Priyanka Chopra made an appearance on the show alongside her BFF, Deepika Padukone, we had our almost perfect ROFL moment when the actress declined to have ever dated Shahid Kapoor!
Karan Johar was super quick on commenting on the actress for being a terrible girlfriend while all this time, she may have never been in the first place!
The Wendy Williams Show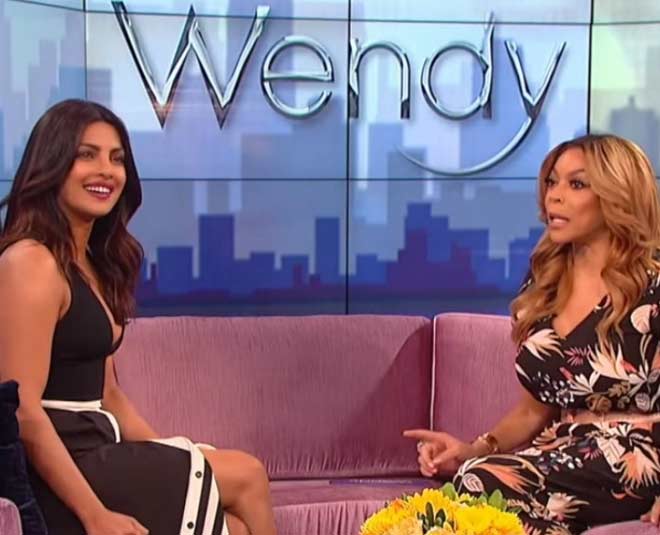 Being an Indian celebrity that made her way to The Wendy William Show, Wendy William ended up asking the actress whether she had been good friends with Meghan Markle, who had been dating Prince Harry at the time.
While Priyanka Chopra is all about women empowerment, she was seen interrupting and pointing out how Meghan Markle had an identity of her own, rather than just being a royal's girlfriend!
Read More-Priyanka Chopra Kickstarts Her Day With A Healthy Plate Of Poha, Have A Look At Some More Nutritional Breakfast Options
Anupama Chopra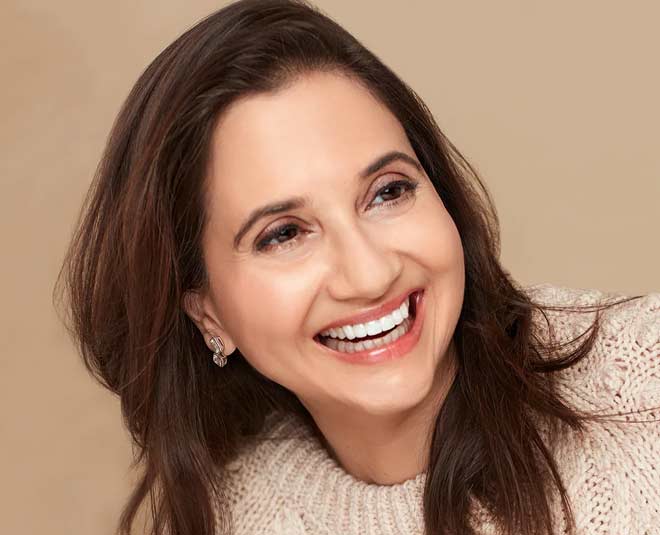 In an interview with Anupama Chopra, a journalist, author, and film critic, Priyanka Chopra was heard commenting on how the media had portrayed her to be a mediocre celebrity that managed to make it to the cover of Time magazine.
While Priyanka Chopra has always been the confident woman that she is, she knows no ordinary woman can make it to the top being mediocre doing what they do!
The East India Comedy Show
Priyanka Chopra married the love of her life, Nick Jonas, who is a singer/songwriter residing in the United States of America in the year 2018.
While she may be flying in and out of India, she is aware of her changing accents. She made everybody aware of her awareness as she made an appearance on The East India Comedy Show.
Jokingly she said, 'My accent changes every time I catch a flight'. No doubt, she is the funniest we've seen, let alone the comics!
Read More-B-Town Divas Who Have Invested In Startup Companies
The Patriotic Priyanka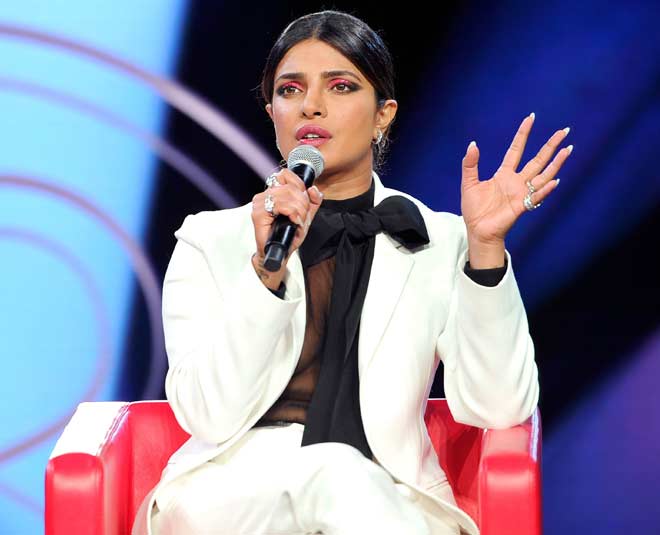 With PeeCee mainly staying in the United States, she has been a target of many issues that revolve around racism and patriotism.
It was a Twitter post by a Pakistani girl that called the B-town diva for being unpatriotic with her posts and threads. While the actress was busy tweeting about humanitarian issues, this tweet gathered her attention and created an outburst in the social media world for her reply.
The Pakistani Twitter user said, "Being an ambassador of UNICEF for Peace you are encouraging nuclear war against Pakistan. To which PeeCee replied saying she has friends and fans in Pakistan, she is also patriotic. She said that war is not something she is fond of.
Do you love her as much as we do? Connect with us over our official Instagram account and let us know in the comment section. Stay tuned to HerZindagi for more updates and stories!