In a bizarre incident, a bride walked out of her wedding midway in order to collect a certificate from the counting center of the Block Development Council. The incident saw light after a video of the bride went viral on social media even the counting center was left amazed after seeing the bride appear in her wedding attire. The event took place in Uttar Pradesh and the bride walked out of her wedding before completing the rituals.
This left a lot of people absolutely astonished and shocked at the same time. Where some people appreciated the bride's step some discouraged such practices, a series of mixed reactions came on the video on social media. Here's our entire breakdown of what happened, take a look.
More About The Bride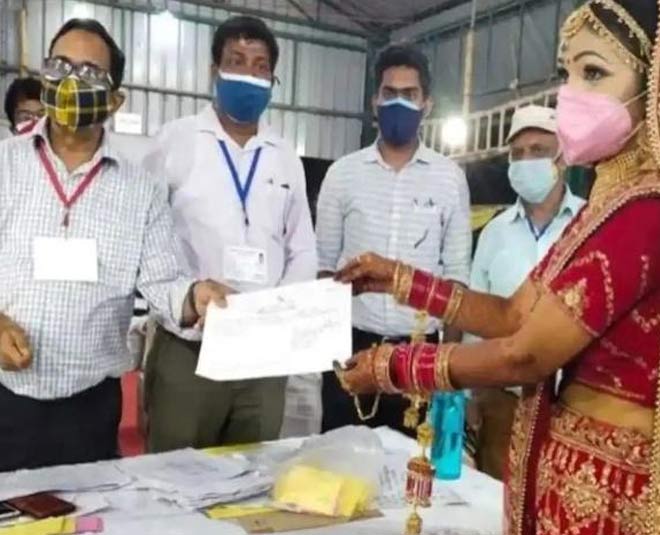 According to a report by The Times Of India, the bride's name is Poonam Sharma, who is a 28-year-old woman from Mohammadpur Jadid village in Rampur, Uttar Pradesh. Poonam's wedding took place on the 2nd of May, 2021, which was also when this incident took place.
It was reported that the bride and groom were about to exchange the garlands and complete their Jaimala ceremony when Poonam heard the news of her winning the Block Development Council seat in the Uttar Pradesh Panchayat Elections.
More About The Incident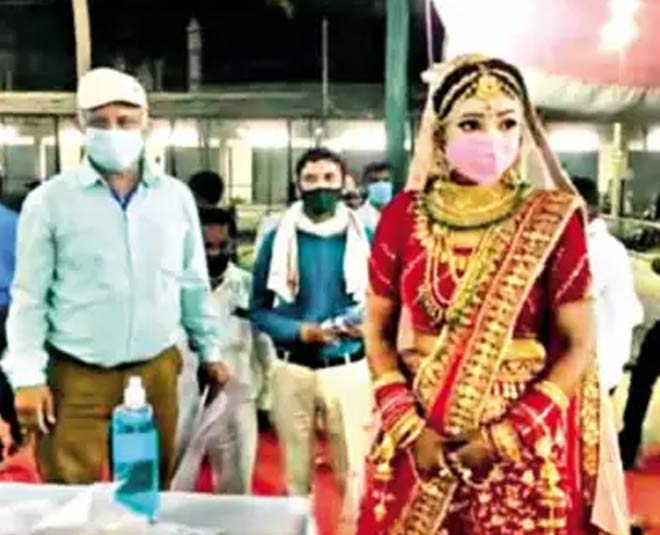 After a video of Poonam arriving at the counting center in her wedding attire went viral, a Times Of India report spilled beans about the incident. According to the report, as soon as she got to know about her victory at the Uttar Pradesh Panchayat Elections, she rushed to the counting center which was about 20 kilometers from her wedding venue.
हुआ यूं कि दुल्हन अपने वर को वरमाला पहनाने वाली थीं कि इसी बीच उसे पता चला कि वो क्षेत्र पंचायत सदस्य का चुनाव जीत गई हैं#Rampur | #Poonam_Sharma | #UPPanchayatElectionResultpic.twitter.com/VhEdqAq6T0

— आयुष पत्रकार (@ayush_sinha7) May 3, 2021
She hurriedly left her wedding at around 09:30 PM at night on Sunday and reached the center to collect her certificate. The photos of her collecting the certificate also went viral where she can be seen donning all the wedding finery and taking the certificate.
In her video, she can also be heard saying that "Jaimala chhod kar aayi hoon," meaning "I left my garland exchanging ceremony to come here." However, after collecting the certificate and becoming a viral bride, Poonam returned to her wedding venue to complete the rest of the rituals and finally get married.
Don't miss: Time To Upgrade Your Math Skills? Bride Walks Out On Groom Who Didn't Know Table Of 2!
Poonam's Response To The Media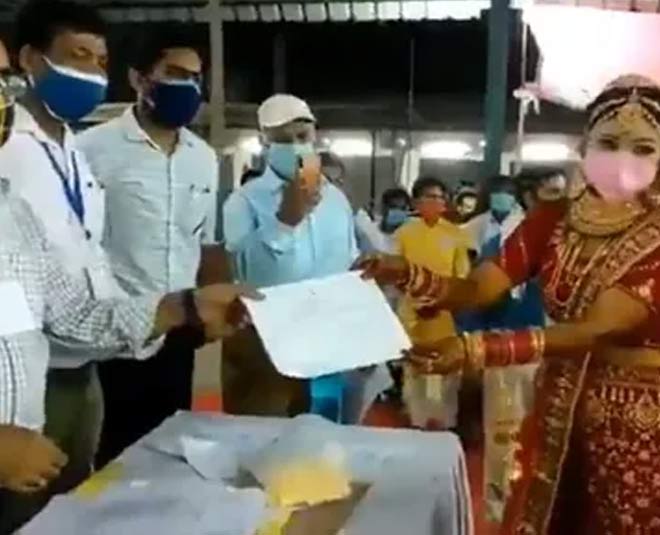 Poonam told the TOI that "Jaimala chhod kar aayi hoon,""This is the best wedding gift for me as I am a BDC member now. I can never forget this moment as all the rituals were complete and just before the 'varmala' I was told that I had won the election by 31 votes,"
It was a pretty unusual incident but it was a pleasant sight to see the woman take a step and stand for her wishes and her priority. Her success and her growth were important to her, more than her own wedding which can be a subjective matter but since now Poonam is married, we believe everyone took her move positively and supported her throughout.
Don't miss: Bride Ties Mangalsutra Around Groom's Neck, Netizens Seem Divided
If you liked reading this article then stay tuned to Her Zindagi for more such pieces.
(Image Courtesy: India.com, Timesnownews.com, Thetimesofindia.com, indiatimes.com)