Be it a wedding or Ganesh Chaturthi celebrations, Ambani's are known for everything in style. Recently, Isha Ambani and Akash Ambani turned 28, on October 23, 2019 and they left no stones unturned in celebrating it with zeal and fervour. Check out the photos below:
In this picture, Isha can be seen donning a pretty pink shimmery dress that had a knot on its side. With minimal makeup and hair tied in a ponytail, the diva rounded off her look with silver pumps.
Look at that adorable smile! In this still, we can see Isha surrounded by flowers and smiling ear-to-ear. And don't forget to notice her name written on the board.
Don't Miss: Isha Ambani Looks Cute As A Button In These Throwback Pictures
On being asked about what's the one thing she'd learned from her husband, Isha told a leading media house, "Every single person has phenomenal ability but you have to believe in yourself first before others can believe in you. 'Do your best and leave the rest' is also something that I have learned from Anand. He always quotes the Gita, and I can only quote Shakespeare."
Further, she also confessed her feelings for her hubby, Anand, and stated, "He hates attending events, I enjoy them. I really enjoyed our wedding, but it was not exactly his idea of fun (laughs). He's more spiritual than I am. But we are also very similar. We are both very family-oriented, and we both love food. I remember in one of the speeches that my father gave at my wedding, he listed ten reasons why he liked Anand. It was hilarious, and dad concluded by saying that these are probably the same ten things that he would also use to describe himself. And it's true; in many ways Anand reminds me of my father."
She didn't stop at this and revealed some deets about her hubby. "Last night, we had dinner, and then from 11 pm to 3 am Anand had a meeting in his office. So, I don't think his life has changed, and neither has mine. At this stage, work is a priority for both of us. And luckily, our parents understand that. Fortunately, the family I was born into and the family I married into have the same work ethic—every member of both families knows the importance of work", she said.
Also Read: Isha Ambani & Anand Piramal Make For A Stylish Couple As They Attend Wiz Khalifa's Concert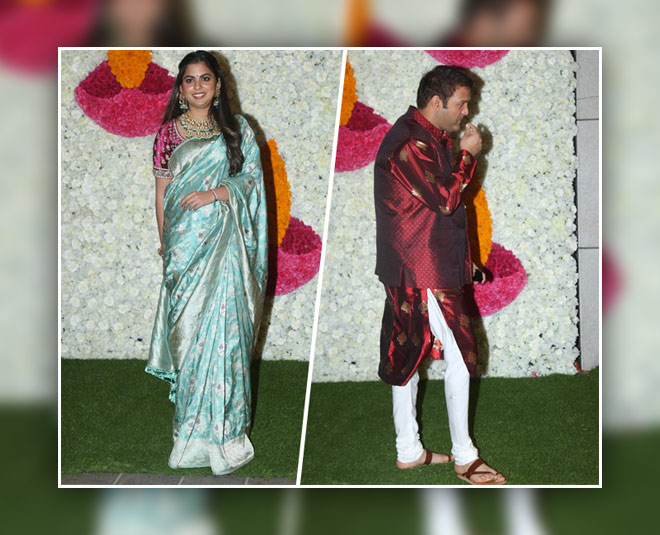 For those who don't know who Anand Parimal is, allow us to enlighten you. Anand Piramal is the son of an Indian industrialist, philanthropist and social entrepreneur, Ajay Piramal and Swati Piramal. He is a graduate from the University of Pennsylvania and also holds an MBA degree from Harvard Business School. Currently, he is the founder of Piramal eSwasthya, and also the Executive Director of Piramal Group.
Well, we can't wait to see more pictures from Isha Ambani' birthday celebration. Can you? Share your views with us on our Facebook page and stay tuned to HerZindagi for more such articles.