People believe that it is easy for celebrities to talk about body shaming, losing weight and working hard at the gym, but if you'll go through their journeys, you would realize that the reality is completely opposite. Many Bollywood actors have come up in the past and spoken about celebrating positive body image, irrespective of how the society or pop culture views the ideal shape, size, or appearance of a person.
Parineeti Chopra Physical Transformation
Actor Pareeniti Chopra who entered Bollywood with Ladies Vs Ricky Bahl in 2011, had constantly been trolled in her initial days for being 'overweight'. However, over the years the Ishqzaade actress has given a befitting reply to the trolls pulling her down. She has undergone an inspiring physical transformation in past few years.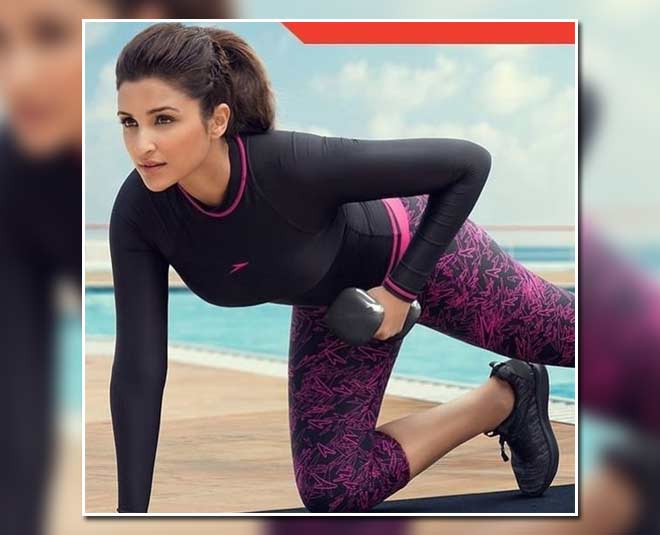 In the year 2018, the talented actress had lost kilos and shared a happy picture of her stretch marks, for which she was applauded on the internet, "I have struggled with my weight. I was big and unhealthy, not chubby. I took it upon myself to work towards this. There was the pressure of Bollywood to bring me on the right part. I am fit now. People need to be fit no matter what size they are. I was big and unfit. It took me a year and a half to reach here" she said in an earlier interview.
View this post on Instagram
Parineeti says that losing weight was a result of her being wanted to be fit, and not because she was insecure about her body. Continuing on the same, Parineeti told a magazine that as a kid she had a very secure childhood. She grew up in Ambala, a small city in Haryana, and she used to visit her grandparents in Kenya during her summer holidays, "when I was 15 or 16, I had seen half of the world. I had friends all over the world, and I was surrounded by good people. I'm glad I was brought up in this way." She said.
Parineeti Chopra Fitness Journey
Parineeti Chopra who has given amazing performances in movies like Golmaal 4, Shuddh Desi Romance', 'Hasee Toh Phasee', among others, has never shied away from talking about her transformation journey or body shaming. While speaking further about body positivity, she told the magazine that her parents are cool and her family is amazing, "I don't negatively think about my body, and I also ask people not to overthink. I work out for hours every day but it comes from a place of wanting to be fit and not because I'm insecure," she said.
Don't miss: Dr. Falguni Vasavada- The Flagbearer Of Body Positivity In India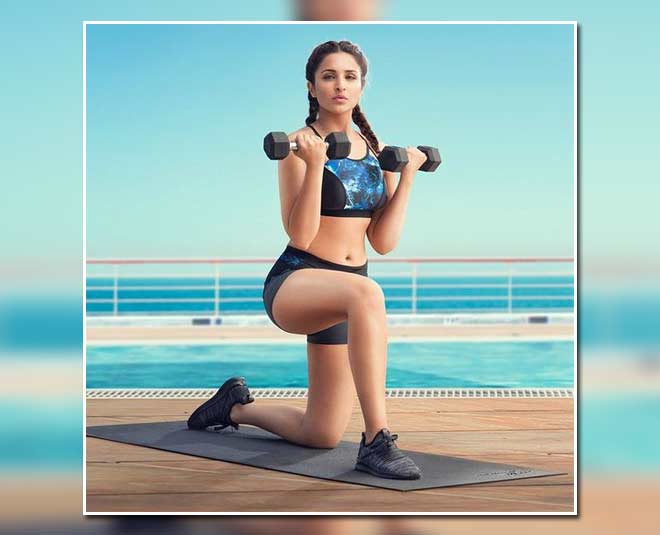 In 2016, the actress had taken to her Instagram handle to thank the 'Bollywood pressure' for triggering her weight loss journey. "Before. All my life, I have struggled with how I look, how I feel, and how people looked at me. I was constantly made fun of, but the person I was, I generously laughed with them. Today, many people ask me what triggered the weight loss, did I give in to the "Bollywood pressure"? To that I say - thank god I became an actor and had that pressure! I am able to achieve what I couldn't achieve otherwise." She wrote.
Don't miss: Watch Video: Body Positivity Advocate Sameera Reddy Does It Again, Says Grey Hair Don't Care
View this post on Instagram
Parineeti thinks that there are a lot of people who over time get insecure and sad about how they look, and she wishes this to change.
If you liked this article then share your thoughts on our Facebook page. Stay tuned to Herzindagi for more such stories.