We women are constantly bombarded with multiple pre-conceived standards of our beauty. There have been times when many of us stopped loving and believing in ourselves and that's because we couldn't really muster up that confidence to go back and question these standards set by society or these days, social media.
If there is one woman who has helped us realise that it's high time we stop chasing the beauty standards, it's Sameera Reddy. The actress and now a social media influencer has always been vocal about her body image issues and by now inspired millions of her fans to love and accept themselves the way they are.
Ever since the pandemic hit India last year, Sameera Reddy has been posting some real content on her Instagram. The 'Messy Mama' became the body positivity advocate millions of women looked forward to in a short span.
Sameera Reddy Lip Sync's To Yashraj Mukhate's New Tune
Recently, Sameera Reddy shared a video where she could be seen lip-syncing to a new tune created by Yashraj Mukhate who is known for his viral parodical videos.
With this fun video, Sameera Reddy again had a positive message to send across. She captioned the video, "I've never worried about the comment Karney wale log. And you shouldn't either ?? just be yourself ?? Grey hair don't care ??????? No Gaali only taali ?? #bekind ???? @yashrajmukhate thank you for cheering me up with this awesome tune ???? #staysafe #messymama #imperfectlyperfect ??."
Watch the video here:
View this post on Instagram
For those who don't know, just like many other celebrities, Sameera Reddy is not spared by trollers on Instagram. Be it her white hair or weight, she is constantly judged on social media. However, she has never taken it to heart because she believes most people have been fed with unreal standards of beauty and they are not conditioned to see their real sides. She is fearless and never shies away from flaunting those graceful greys or flab irrespective of all the hate coming her way.
Sameera Reddy's Imperfectly Perfect Campaign
Ever since she was pregnant with her second child, daughter Nyra, she got vocal about her campaign, ImperfectlyPerfect and it has got a lot of love!
With this campaign, she talked about all the struggles a woman goes through, right from having a C-section delivery to breastfeeding the child in public.
Self Care Fridays
View this post on Instagram
Sameera Reddy has her own way of motivating us to work on our bodies. Two months back, she started her personal fitness journey, #FitnessFridays where she decided to document everything, right from her flab to the struggles and small victories. However, her idea of losing weight is different. In an interview, she shared that it is not about losing kilos but self-care.
Don't Miss: Actress Sameera Reddy On Weight Loss Post Pregnancy, Here Is How You Can Lose Weight
On Not Creating A World Of Perfection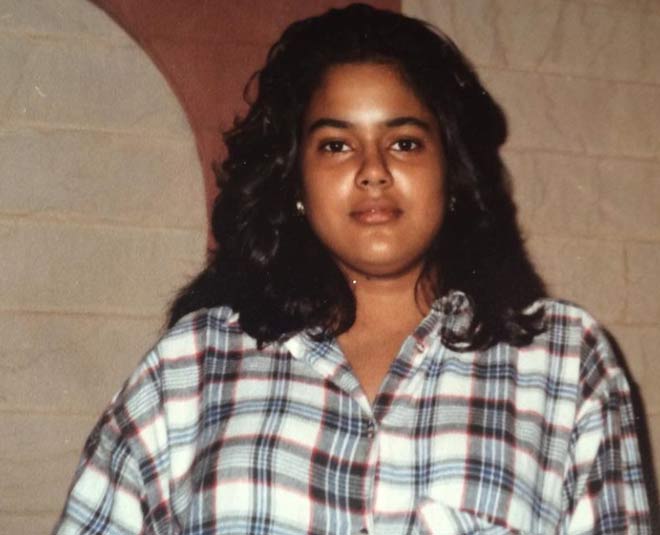 Sharing a throwback picture of herself, she shared how as a teenager she was on a heavier side and stammered. The hurtful comments did break her confidence but going forward she says that she will teach her kids to be more tolerant and accepting to all the differences becausenot everyone is the same!
Don't Miss: HZ Exclusive: Every Woman Must Embrace And Celebrate Herself For Her True Beauty Is Divine
Becoming Fearless After Second Pregnancy
View this post on Instagram
Sharing a picture with her baby girl Nyra on Instagram, Sameera Reddy wrote how she became fearless after her second pregnancy. Through her post, she had a beautiful message to send across that a woman should focus on their journey and its beauty and shut off all the noise and fear around. Isn't it beautiful?
When Weight Gain Shattered Her Confidence
View this post on Instagram
Sameera Reddy shared her own experience when she touched 102 kgs during her first delivery and it shattered her experience. She shared how she was left with no strength to walk out and face the world but after 2 years, she lost weight and got the courage to face the world. The idea behind her post was to make every woman realise that the struggle is real but when a woman gets fearless, only rhen she can get out of the rut.
One reason why we think Sameera Reddy has turned into this social media star is that she always keeps it real. Not even once she has glorified perfection on social media. The actress has beautifully used the social media platform to uplift other women and help them to accept them the way they are. She has given us so many reasons to love ourselves more, just be us and accept our flaws.
Tell us what do you love the most about Sameera Reddy? For more such stories, stay tuned!