All of us love to relax by lighting a nice candle and our obsession with candles leaves us with a lot of empty candle jars that we end up throwing away. However, next time you don't have to throw away the empty candle jars as we are here with some smart ways to reuse them.
Put Some Flowers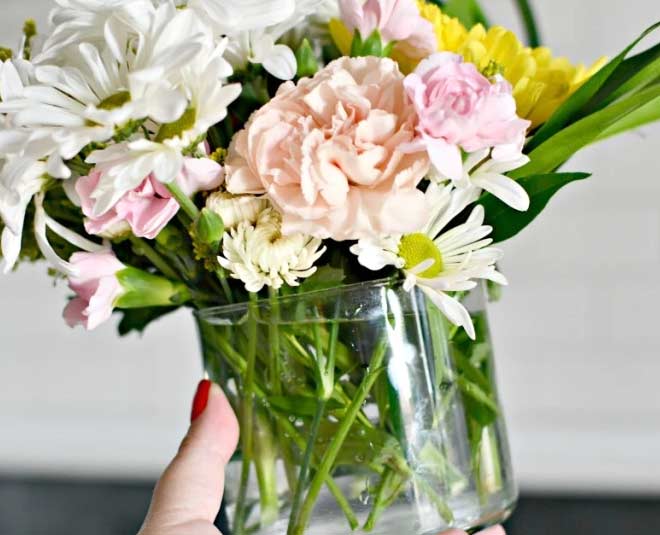 If your candle jar is big enough, then an amazing way to use it is to turn it into a flower vase. You just have to fill it with some water and cut some beautiful flowers according to the size of your jar and your vase is ready.
This will not only help you repurpose the candle jar but also add to the décor of your house making it look wonderful.
Pen And Pencil Stand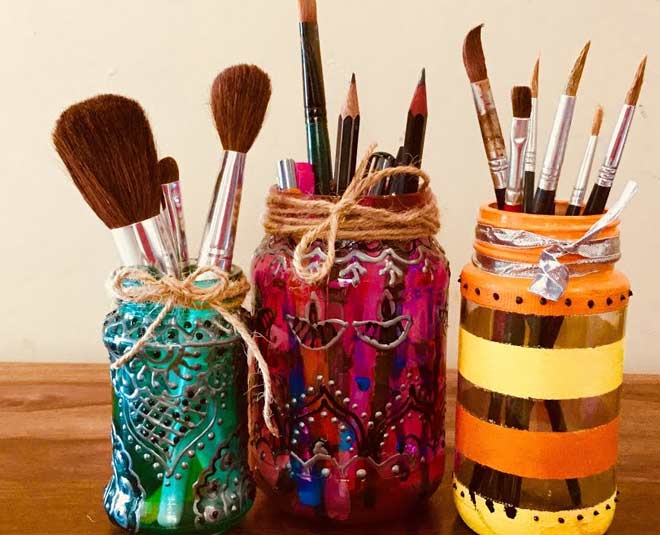 You can easily repurpose the candle jar to make it a new and handy pen and pencil holder to keep in your office cabin or for your kids. Add your necessary stationery items and just keep it on your desk. This will be useful for you as well as adds to the aesthetics.
If you feel like the candle jar is too simple, you can always show your creativity by painting it or adding other decorative items to it.
DIY Body Scrub Jars
You can always reuse these jars to make your own body scrub and take care of your skin. To make the body scrub, mix 1 part granulated sugar and 2 parts of coconut oil. Now, add some vanilla essence and lavender essential oil along with any other essential oil you like.
Your body scrub is now ready to be used. Just scrub it while taking a shower and you will get smooth and healthy skin.
Air Freshener
You can repurpose an old candle (DIY candle recipe) jar to make an air freshener. To make this, you just need to fill the jar with some baking soda and add about 5-10 drops of any essential oils that you like. This combination will surely add a fragrance to your room and keep it fresh for about a week.
After a week, you can simply add new essential oils to the baking soda in the jar and make it as good as new.
Gift Jars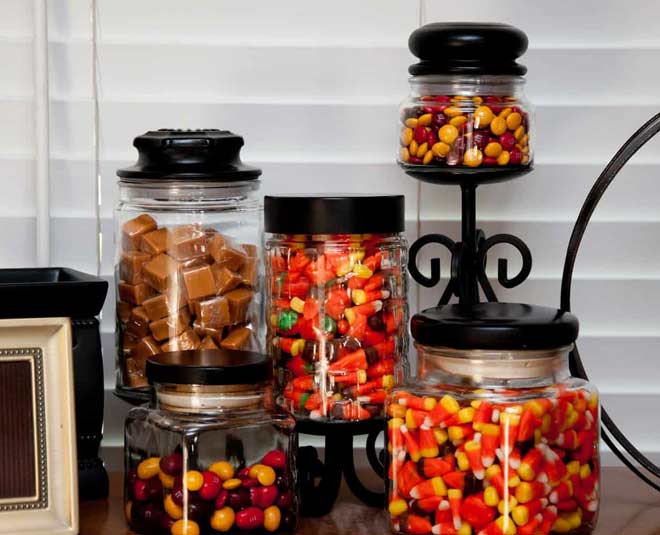 You all must have seen mason gift jars. So, instead of buying a new one, you can just use this one to gift your friends. You can either add different accessories according to the choice of your friend or add all kinds of candies and chocolates. I'm sure your friend will love this custom-made gift jar.
However, if your jar doesn't have a lid, then you can always add a nice piece of cloth on the top and secure it with a pretty ribbon or string.
Don't Miss: Here Are Some Tips That Will Help You Soften Your Laundry
Make A New Candle
This is perhaps the best use of an old candle (benefits of burning a candle) jar. You just need to get some new wax and heat it up in order to melt it. Now, glue a wick at the bottom of the jar and slowly add the liquefied wax to the jar while holding the wick with your hand.
Don't Miss: This Is How The Colour Of A Room Can Affect Your Mood
Place the candle in the jar to solidify the wax and you have a brand new candle by just spending a few bucks.
Next time instead of throwing away your old candle jars, just reuse them in the above-mentioned ways. For more such stories, stay tuned to HerZindagi!