Without any doubts, Neena Gupta can be regarded as one of the most talented actresses of the Hindi film industry. She is not just an inspiration for women of her age, but the 61-year-old star is a source of motivation for young girls too. She is a self-made woman, who keeps on challenging the patriarchal norms of society. While most of us are becoming restless with each passing day at home, the actress seems to have been making the most of the lockdown by penning down her autobiography.
She is currently away from the buzz of metropolitan city and is residing with her husband, Vivek Mehra in Mukteshwar, Uttarakhand. Amid her holidays, she took her official social media handle to announce that she has utilised her lockdown duration in the best way possible by writing her book named Sach Kahun Toh. Her memoir is being published by Penguin Random House India and it is said to come out next year.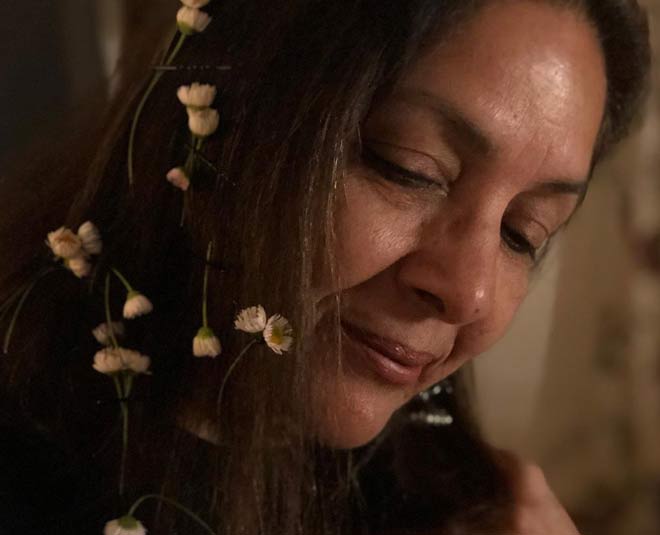 It is being speculated that the memoir is going to be way more interesting than the characters she plays on-screen. After all, she has lived an unconventional life to become the hero she is today for many! Sach Kahun Toh will unravel some untold stories of the award-winning actor's life, who has spent her childhood in the boulevard of Delhi's Karol Bagh. Before shifting to Mumbai, she used to go to the National School of Drama in the national capital.
Opening up about her journey of penning down her book, she reportedly said, "Taking long, winding walks every day, appreciating the sounds of the birds and basking in the chill of the mountain air, I asked myself, "Why should I write a book? What do I have to say that could help and inspire someone? With so many incidents that have made me and also broken me, and I needed to free myself by getting them out. Reflecting on my life, my journey and the things I've had to overcome will make me feel better and lighter."
Don't Miss: Neena Gupta: 7 Times The Actress Proved That She Has Amazing Fashion Sense
Her life may sound like an interesting tale to many. But only a woman could understand her struggles, fight and dilemmas, which she has talked about on several platforms. Neena Gupta was trying to make her name in the industry when she fell in love with West Indian cricketer, Viv Richards. Though they didn't end up together, they had a child, now known as the ace fashion designer, Masaba Gupta. She raised her daughter all by herself and helped her become a strong independent woman. However, with all her responsibilities and work, she kept on neglecting her willingness to write her book.
She talked about the same in a video she shared on her IG profile. Neena Gupta can be heard saying, "So likh di maine apni kitaab apne baare main. Bahut baar sochti thi likhu na likhu. Sab kehte the likho likho. Main sochti thi kya karna hai. Meri life main maine aisa koi Fanney Khan kaam toh nahi kiya. Pata ni log padhenge nahi padhenge."
She further added, "Ye karte karte saalon ho gaye. Toh abhi Mukteshwar main, virus ke time jab wahaan baithi thi main 5 mahine toh maine likh di. Ab pata ni log padhenge nahi padhenge, kaisi lagegi. Par maine likh di. Penguin isko publish kar rahe hai. Process hoti hai unki, toh 4-5 mahine lagenge aap tak pahuchne main. Jab pahochegi toh padh lena. Kitaab hai, bore hoge toh chhod dena. Par maine likh di. Iska naam hai - Sach Kahu Toh."
Don't Miss: Actor Neena Gupta Shares An Innovative Jugad To Dye Her Hair
This roughly translates to, "So I finally wrote it down, my own book about my life. I often thought if I should pen down it or not. People used to ask me to write a memoir, but I always thought I have not done anything extraordinary. I didn't know if people will be interested in reading it or not. Many years passed doing this. Then when I was in Mukteshwar due to the coronavirus for five months, I wrote it. I don't know whether people will read it or not. I don't know if they'll like it. But I wrote it. Penguin Random House India is publishing it and it will take 4-5 months to reach you. When it comes, please read. It's a book, if you get bored, leave it. It's called Sach Kahun Toh)."
If you liked this article, do comment on our Facebook page. Stay tuned to HerZindagi to read more such stories.
Picture Courtesy: Instagram (neena_gupta)