Veteran actress Neena Gupta, who wooed us with her exemplary acting and talent on big screen, had her own set of struggles, while she was young. From a number of affairs and having a love child to being a single mother and finally settling down, her life has been a roller coaster ride. Read on to know the whole timeline of events.
Neena Gupta And Vivian Richard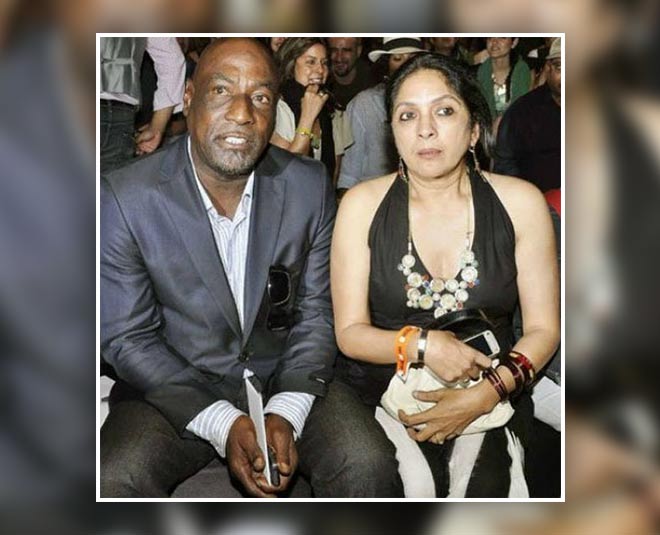 Image Courtesy: Pinterest (Trendingbios)
Neena Gupta and Vivan Richard's romance brewed back in the late 1980s, when the West Indian cricket team landed in India for a series of cricket matches. The team was headed by Captain Vivian Richard who was famous for being the ladies' man. Vivian was married at that time and even had two children. It is said that Neena and Richard met at a party in Mumbai, which led to an affair. She was soon pregnant with a baby but getting married to Vivian was totally off the cards. It was tough for her but she stood against the wishes of her friends and family, as she went ahead with her pregnancy to give birth to her love child, Masaba Gupta.
Excerpts From Interviews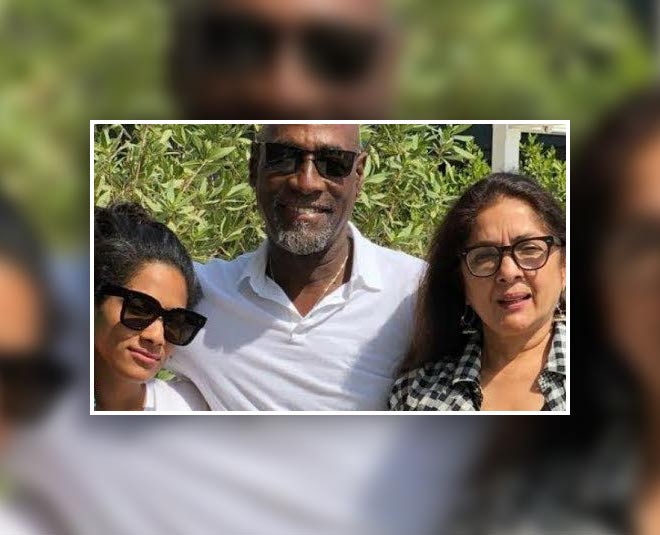 Image Courtesy: Pinterest (Trendingbios)
In an interview, Neena was quoted as saying, "Yes, I do have regrets in my life. Instead of what I did earlier, I should have got married at the right age and should have got children. Instead, my life started taking twists and turns and in most of the cases, it was beyond my control. When it came to making a decision, I always made the right choice."
In a recent interview, Neena said, "I feel it was a very selfish act on my part. Some of my friends told me it won't be fair on part of the child, but kaun sunnta hai uss waqat, blind hotey hain. I also feel sad because she was lonely. I wish I had another child but circumstances weren't like that."
Don't Miss: Shweta Bachchan Nanda And Hrithik Roshan's Lesser Known Love Story And The Reason Behind Their Breakup
Daughter Masaba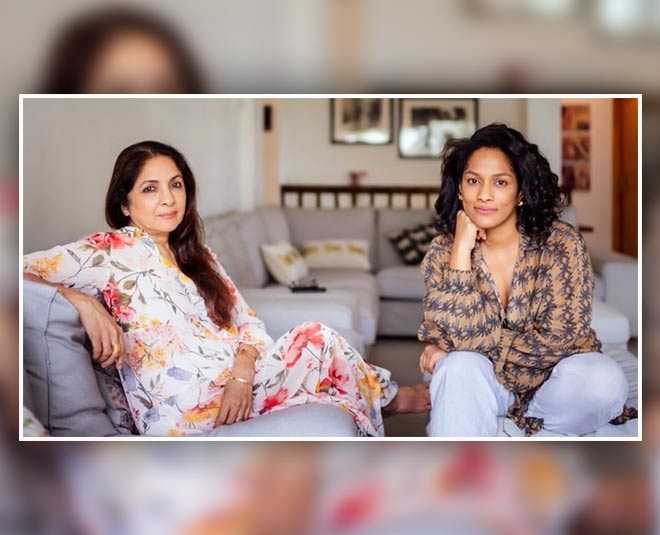 Image Courtesy: Pinterest (Trendingbios)
Masaba Gupta is a famous Indian fashion designer, who even has her own label called House of Masaba. She has also stepped into the makeup industry and her stunning cosmetic collection is visible all over Nykaa.
Masaba Gupta married filmmaker Madhu Mantena in 2015. However, thei marriage was short-lived and the couple announced their separation in 2018 and filed for divorce in 2019.
Actress Neena Gupta, in an interview with Mumbai Mirror, was asked to tell one decision from her past that she would like to reconsider. Neena answered the question by saying, "I would not have a child outside marriage. Every child needs both parents. I was always honest with Masaba, so it did not affect our relationship, but I know she suffered."
Masaba will also be featuring in a Netflix originals web series, titled 'Masaba Masaba', along with her mum.
Don't Miss: Sushant Singh Rajput's Friend Confirms Sara And Sushant's Relationship But What Led To Their Breakup?
Neena Gupta's Marriage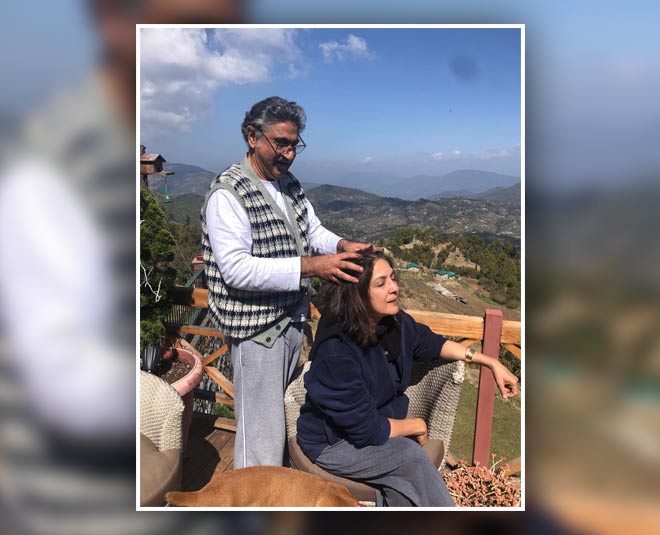 Image Courtesy: Neena Gupta's Instagram
A flight played cupid for Neena Gupta and she found love at the age of 42. It was in 2002, when Neena met a Delhi-based Chartered Accountant, Vivek Mishra, on a flight. They hit off instantly and their relationship went strong for six long years. In 2008, Vivek finally proposed to Neena while the two were in the USA. They got married then and there. Neena hasn't looked back since then and is leading a happy married life with Vivek.
Her Bollywood career saw a boom, as she acted in some of the blockbuster movies like Badhaai Ho and Shubh Mangal Zyada Saavdhan. We wish the gorgeous lady good luck for all her future endeavours.
For more such Bollywood gossip and news from the world of entertainment, stay tuned to HerZindagi.com