Naga Chaitanya Akkineni and Samantha Ruth Prabhu tied the knot in October 2017. Their fairytale wedding became the talk of the town back then and their wedding pictures still set goals for couples planning their D-day.
While everthing seemed to be going well initially, it is only now that reports of Samantha and Naga's separation have been doing rounds.
Reportedly, the two have been living separately for some time and planning for divorce. However, none of the two has issued an official statement regarding the same.
Samantha And Chaitanya's Divorce Reports
As per a report by Great Andhra.com, Samnatha and Chaitanya have approached the court for mutual divorce. As per their source, the couple will be issuing a statement after the couple officially grants them permission to their mutual divorce plea.
What Does The Astrologer Predict?
If Samantha and Naga Chaitanya's separation reports are true, we are sure their fans will be heartbroken. We asked Tarot Card Reader Jeevika Sharma to predict the couple's future life.
Their Will Got Them Together
The expert shared, "Samantha Ruth Prabhu and Naga Chaitanya's marriage was a cordial union of two souls who had immense fondness for each other and decided to live their lives together. Neither had a destined partner in their respective fates. It was their Will which brought them together."
"I wouldn't say that they were deeply in love when they got married. Both felt a strong attraction for each other. The love, I would say, evolved a few years after their marriage," she added.
Why The Couple Might Want To Separate?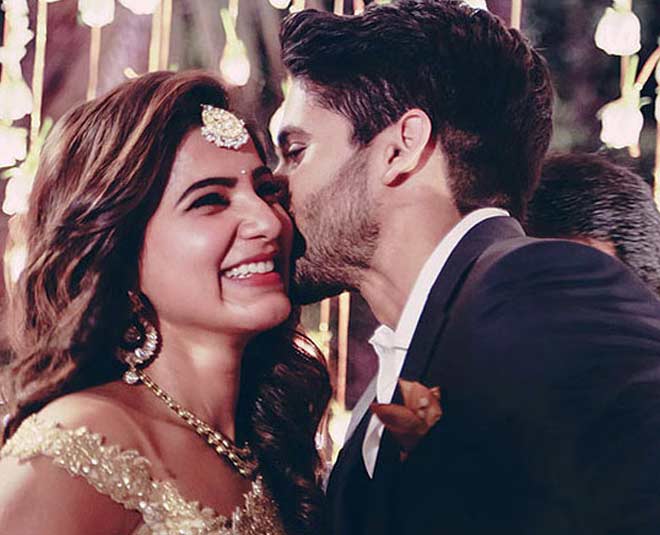 In the current scenario, Samantha strongly feels that her married life has turned upside down and Naga Chaitanya has attracted some bad company or people of doubtful character. According to her, Naga Chaitanya doesn't put equal effort in their marriage as he does for other people. And, this is the major reason why Samantha no longer wishes to live her life with Naga Chaitanya.
Don't Miss: See Pics: Samantha Akkineni 'The Family Man 2' Actress' Home, Is An Abode For All Fitness Freaks
The Future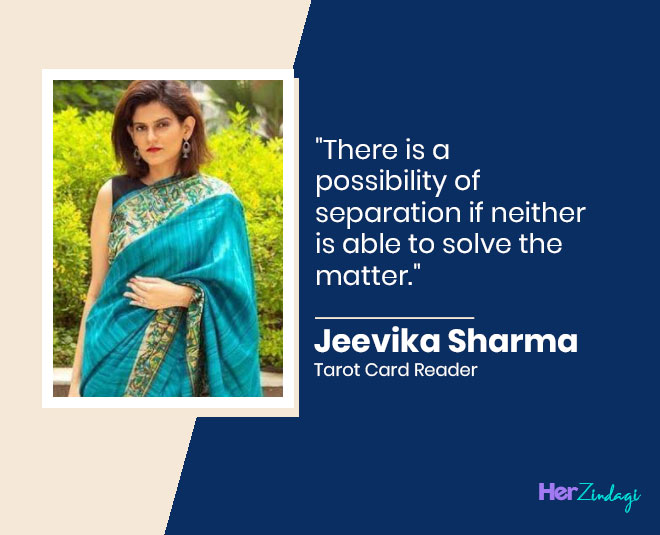 Tarot Card Reader Jeevika Sharma predicted, "Samantha's career could get affected due to the emotional strain from her married life. Naga Chaitanya believes that all the problems in their marriage is just a misunderstanding which he might have tried to sort out. And, would continue to do so. It is because he wishes to continue living with Samantha."
Don't Miss: Forget Sonam, Samantha Ruth Prabhu Has A Gorgeous Collection Of Sarees
She further shared, "There is a possibility of separation if neither is able to solve the matter. Also, Naga Chaitanya can save his marriage by just making the required effort to resolve any of the issues Samantha has. And, he need not fear being rebuked as Samantha is likely to respond positively. Samantha wants Naga to take the initiative towards her and their marriage. If she sees him doing so she might plan to stay with him forever."
Samantha Akkineni and Naga Chaitanya are one of the most popular couples of the South Film Industry. Their separations reports are all over but the two have neither accepted nor denied them. However, we have got multiple hints in the past hinting that there is something wrong amidst the two. Like Samantha Akkineni dropped the last name on her Instagram and Twitter handle and changed it to just 'S'. Also the reports of the two living separately for long.
What are your thoughts on Samantha Akkineni and Naga Chaitanya separation reports? Share with us on our Facebook page and for more such stories, stay tuned!