Mother's Day 2022: Self-Care Products That Will Be The Perfect Gift
Let's remind our mothers to take care of themselves with these self-care products.
All mothers deserve to be respected and appreciated 365 days a year. However, we don't always remember to thank our mothers for the special sacrifices they made for us. However, we get a day in the form of Mother's Day to give our mothers special treatment. We should respect them, treat them with honour, make breakfast for them, take them on a trip and many more.
One small thing that you can do is to give them gifts. Our mothers take care of everyone but often forget to take care of themselves. Therefore, gift your mothers some amazing self-care products along with reminding them to take care of themselves before anyone else. Here are a few products that will make the perfect gift for your mother.
Love Earth's Jade Face Roller & Gua Sha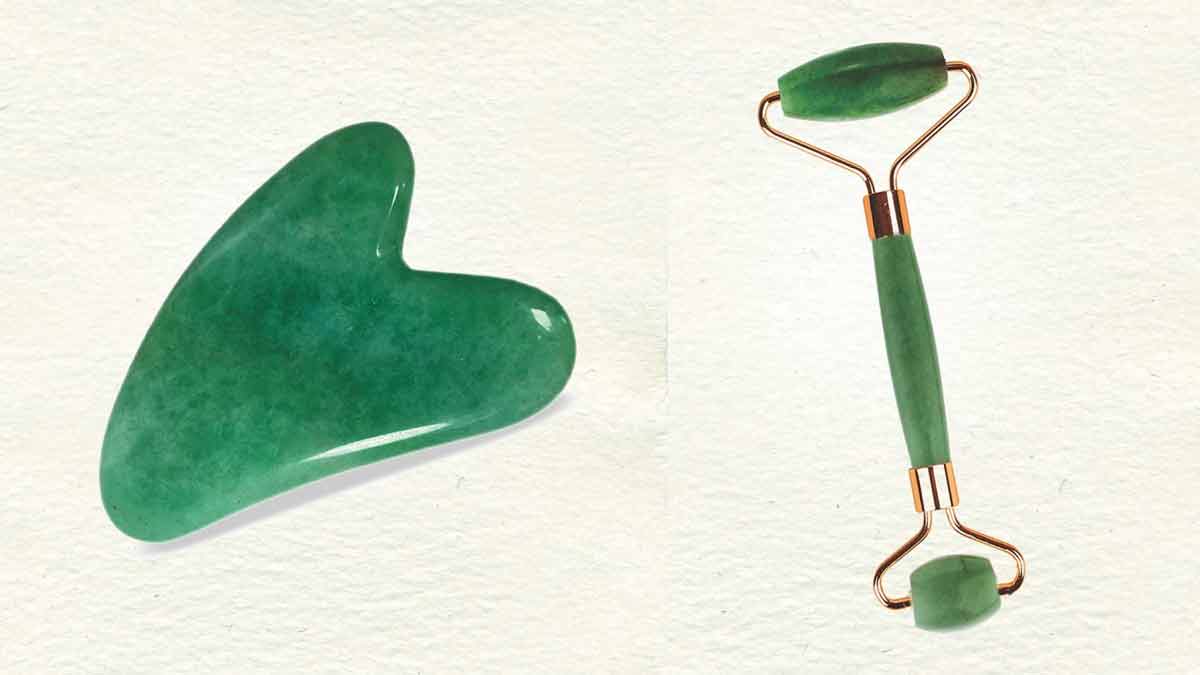 If you want your mother to relax and give her a pampering session, then Love Earth's jade face roller and gua sha will be the perfect gift for her. Jade is a natural stone with ornamental minerals. This face roller will help to relax the nervous system and aid in the reduction of toxins. This will give your face a natural glow. Similarly, the gua sha also helps to relax and acts as a natural face lifter. Both of them combined will give your mother the perfect spa day.
Vanesa Babe Gift Pack
Surprise your mother with this amazing gift pack from Vanesa. When we talk about self-care, we only think about skin but forget about an essential element of our lives, fragrance. The fragrance is an important part of our lives and should be included in our daily regimes. This gift pack contains a deo and perfume is surely perfect for your mother.
Don't Miss:Mother's Day 2022: Best Captions For Your Instagram Pictures
Mom And World ShaveRush Women Foldable Pretty Face Razor
This is a great product for every woman and it can be the best Mother's Day gift for your mom. It can remove unwanted hair from your face easily without any hassle. This product is safe to use, travel friendly, hygienic and keeps the bacteria from growing. This product will be a useful one for your mom.
Don't Miss:Mother's Day 2022: A Housewife And Mom Of Three Gets An Incredible Makeover, Watch Video
VeganDukan
We all can agree that mothers often have irregular eating cycles and generally skip meals due to one or the other reason. This can lead to vitamin and mineral deficiency. So, gift your mom the VeganDukan 'Unived Multivitamin & Minerals' this Mother's Day to ensure that she gets the right amount of minerals and vitamins daily, keeping her fit and healthy. This product promotes energy, immunity and overall wellness. Unived Basics Multivitamin & Minerals for Women has been formulated to offer you a complete RDA of all the essential vitamins & minerals.
Phoenix Eco-Friendly Products
If you are an environmentally aware person, gift your Mom the gift of a sustainable lifestyle in the form of Phoenix bamboo toothbrushes, Neem wood combs and much more. The special range of Phoenix is not only good for the environment but also perfect for your mother.
Recommended Video
For more such stories, stay tuned to HerZindagi!