Mother's Day 2022: A Housewife And Mom Of Three Gets An Incredible Makeover, Watch Video
Know the inspiring journey of a housewife who became an influencer with her grit and resilience!
HerZindagi decided to take three mothers on an unbelievable transformation journey so as to celebrate the occasion of Mother's Day. In this series, three great women share their heartfelt stories of love and sacrifice. Their kids are now collaborating with HerZindagi to give them a day of glitz and glitter. These mothers are receiving a fresh look and a day to reflect on and appreciate their individuality.
To celebrate the inner and outer beauty of mothers, HZ decided to give three special moms an incredible makeover. Meet the first supermom Shashi Sharma and know her story right here.
From Shyama To Shashi
Supermom Shashi said she got her name 'Shashi' after she stepped into her in-laws house. Earlier, she was known by the name Shyama. The reason she became Shashi to Shyama was because her husband's sister was also called Shyama. It would be disrespectful to have her name taken everyday since she was one of the elder members in the family, hence Shyama became Shashi.
Early Marriage And Struggles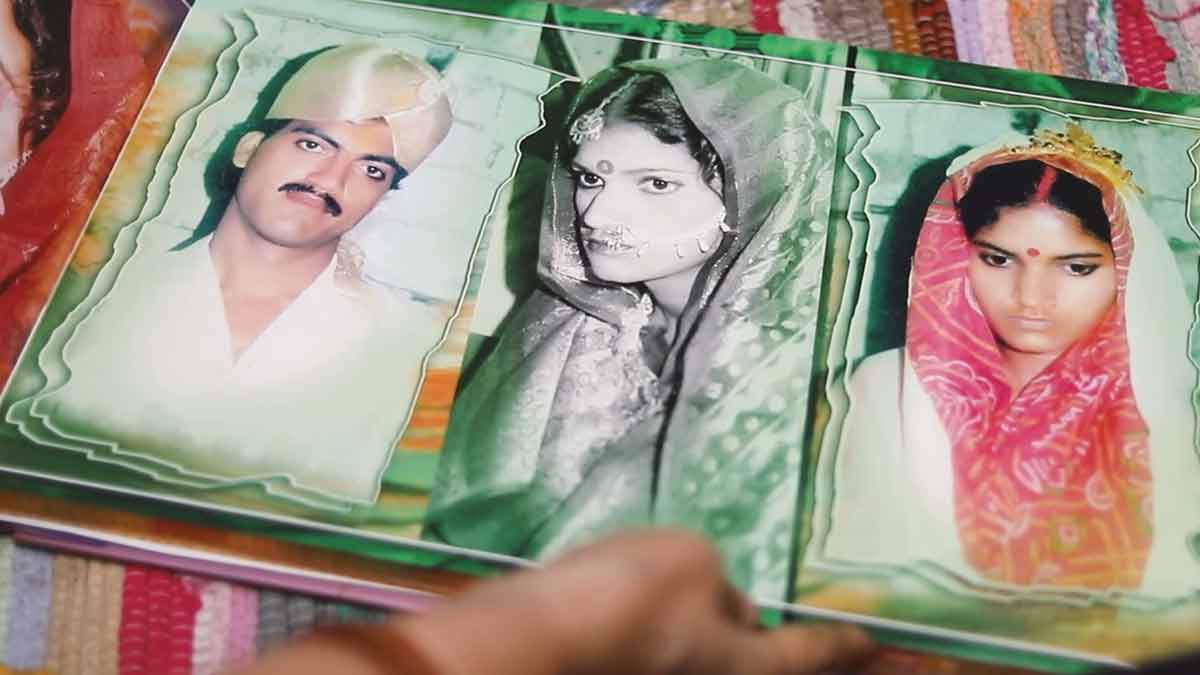 She was married at the age of 16 and by the age of 17 she became a mother. By the time she turned 23, she was a mother to three children. Her sole focus was to get her children educated at any cost. She looked after the household chores just so that it didn't cause any interference with the studies of her children. She even had to mortgage her jewellery to procure the fees to educate her eldest daughter.
Journey To Becoming Successful Influencers
No matter the challenges that life threw at her, she never let it affect her. It is because of the unconditional support of mother Shashi, that her children Jatin and Kanika today are successful content creators. Today, the members of the Sharma family are widely known influencers. The mother and her two children together run an instagram page called dawathind. Shashi made a lot of sacrifices for her children and this mother's day her children decided to plan a wonderful surprise for her. HerZindagi took to support the children plan this incredible surprise for mother Shashi.
Don't Miss:Mother's Day 2022: Top 5 Ways To Celebrate Mother's Day To Make Her Day Memorable
Makeover Look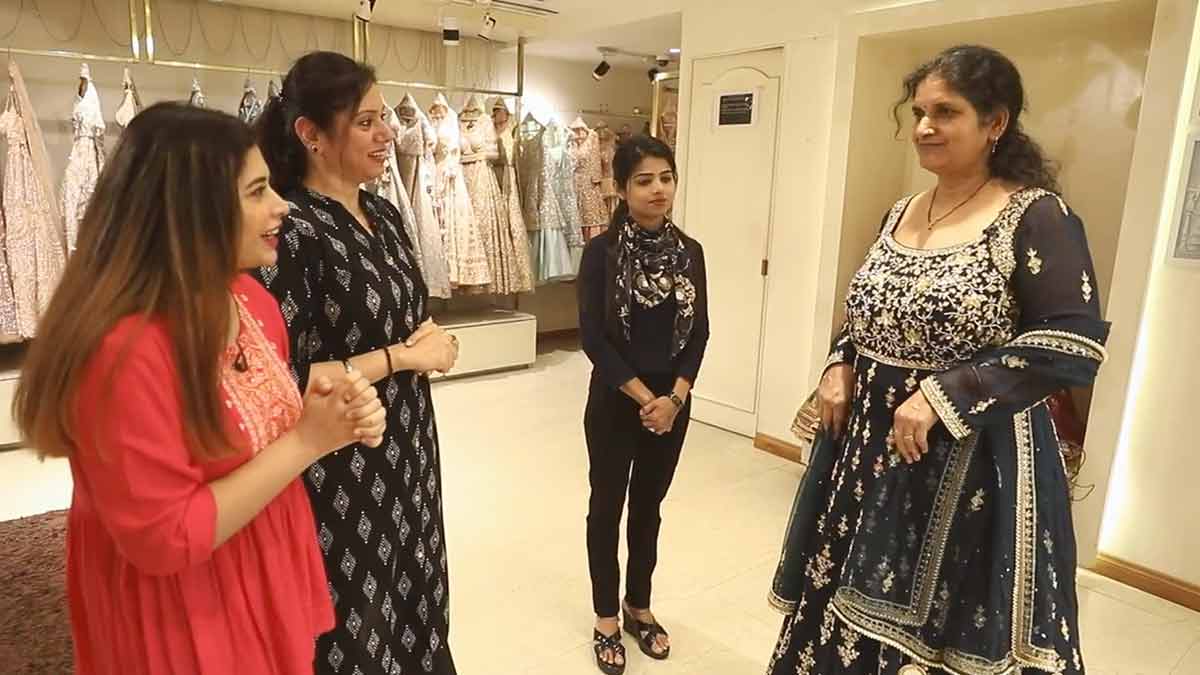 While trying out a few outfits from , Shashi could not help but feel elated. Lastly, she opted for that one glamorous attire that made her personality outshine. The mustard yellow outfit had gota patti and multi-coloured embroidery work on it.
The blend of mustard yellow and bottle green colour simply went on to make her look beautiful. On regular days, Shashi is reluctant to put on makeup but this certainly was a special occasion. Jatin and Kanika were beyond surprised to see her in an all new avatar.
Don't Miss:Mother's Day 2022: Messages & Quotes To Wish Your Mom
Roop Vatika By Raj Arora
The supermom Shashi got a brand new look with the help of Roop Vatika by Raj Arora. Designing glamorous outfits is just one of the many specialties of this store. The brand is famous not only because they design excellently but also because people feel very positively about the brand. They have different collections for various occasions like mehendi, haldi, sangeet, sagan and many more. They are also famous for customisation for varied body shapes. A Roop Vatika outfit guarantees doubled up confidence and elegance to the wearer.
If you wish to share any interesting Mother's day stories with us, then do let us know by commenting on our Facebook and Instagram page.
Stay tuned to HerZindagi to read more such stories!