We all keep looking for cool and easy ideas that help accentuate your home easily. And here we are at your rescue. We are here to talk about one of the cheapest and most regal-looking ways to decorate your homes, we are here to talk about mirrors. Aren't they the most amazing decor pieces that stand out in a beautiful home? So, if you too want to decorate your house with mirrors then here are some effortless ways to do it. Read on and find out how you too, can decorate your home with mirrors and add to it the missing element that you had been on the lookout for.
The Easy Mirror On Table Setup
If you do not have a very huge space and there are already too many things on your walls then resting the mirror on the table is a great choice. This saves space and makes your table a bit more sophisticated and good-looking. Plus it all gives the illusion of a bigger space. Further, this setup can also serve as the dressing table if you lack one. Just remove everything from your table and add organisers to store your makeup essentials and beauty products. Place the mirror in the center of the table and also bring out the most beautiful perfume bottles. Finally, decorate the table with a few candles, and you are done!
Above A Side Table
There are a lot of homes that have a side table, a sleek shoe rack, or other such furniture that look very lonely in the corner. Give the furniture(furniture renting tips) a mate by installing a small mirror on the wall and the emptiness in the corner will be gone. There are various designs that have a smaller mirror with a big and intricately decorated frame, these could look great on an empty corner of your home.
Install The Mirror In Front Of The Light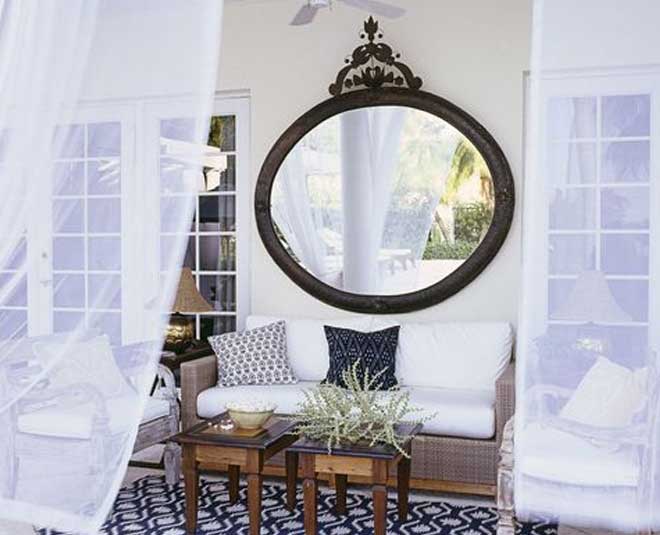 The best place to install a mirror is in front of a natural light source such as a window. Further, installing the mirror in such a way that reflects the light helps in making your space look brighter and bigger as a matter of fact. Also when installing a mirror for this purpose use the one that has a bigger mirror and a smaller and sleek frame. In addition to that, big mirrors are usually installed at the accent wall of the drawing-room where you shall be placing your sofas(best sofas for bedroom). This defines the spaces and makes them look aesthetically uplifted.
Multiple Mirrors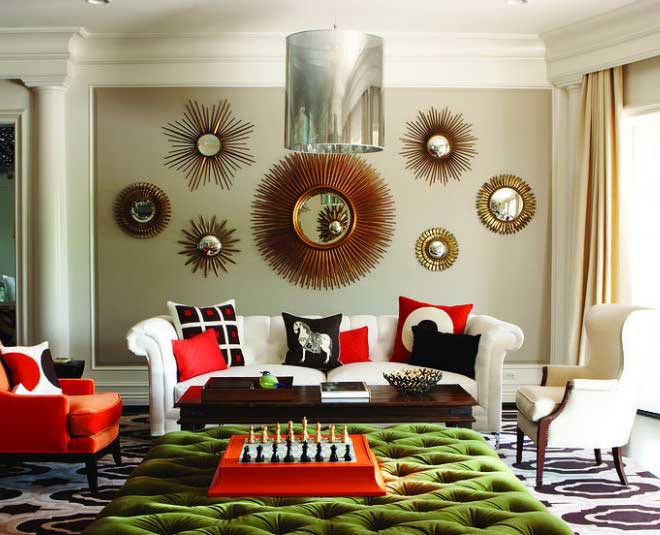 If you are not a fan of a very big mirror on the wall then we have a solution for you too. Instead of a big mirror, you can buy similar small mirrors with the same design shape and then arrange them on the wall in a floral or geometrical pattern.
Don't miss: Different Types Of Beds You Can Use In Your Homes
Mirror Wall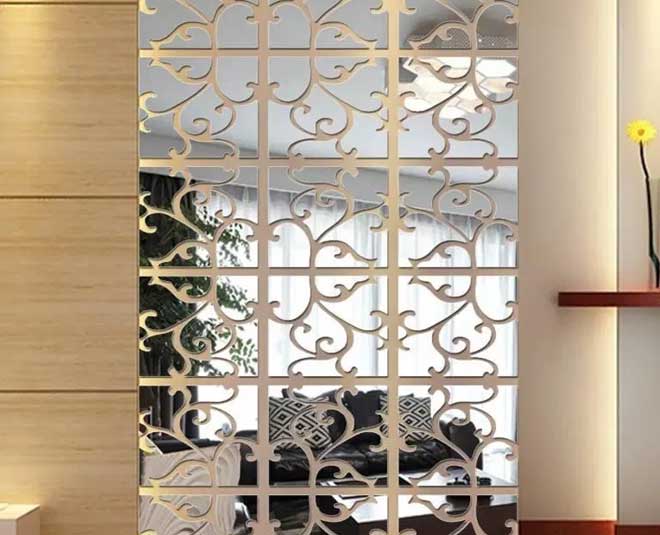 A lot of people have now started using artificial mirrors that have a layer of gum on the back and they stick onto your wall easily. These mirrors are great for very small and rusty places as they have no chance of breaking or coming out of the wall. You can use these mirror decoration tips in your home to increase its aesthetic appeal easily without putting a strain on your pocket.
Don't miss: Revamp Your Outdoors With These Top Home Trends Of The Season
If you liked reading this article then stay tuned to Her Zindagi for more.