Will Malaika Arora And Arjun Kapoor Get Married? Tarot Card Reader Predicts Their Future
Malaika Arora and Arjun Kapoor are in a relationship for two long years now. Will they take it to the next level?
Malaika Arora and Arjun Kapoor have been together for about two years now. The two had first made their relationship official with a post on Instagram on the ocassion of Arjun Kapoor's birthday back in 2019.
There have been reports of them tying the knot ever since then. However, two years later today, there is still no confirmation if they are taking their relationship to the next level of not.
We were curious to know if Malaika Arora and Arjun Kapoor will be getting married anytime soon and what's is their current relationship like. We asked tarot card reader Jeevika Sharma to predict. Read on.
Arjun And Malaika's Current Relationship
Tarot Card Reader Jeevika Sharma shared, "Their relationship, at the moment is undergoing a rather trying period. They are putting all the possible effort to keep their relationship strong. Both Arjun and Malika want a resolution to their problems. The concerned issue revolves around their finances."
"Malaika is taking a lot initiatives to help Arjun so his career could grow. But, Arjun is feeling a little shy or even unwilling to accept the offer he is receiving. This is the chosen path by Malika to try and clear any problem in their relationship. Arjun, on the other hand, is currently going through some emotional issues which is stopping him to reach the desired goals which he has planned for himself. This emotional upheaval finds its origins in his issues going on with Malaika," she added.
Who Is More Emotional In The Relationship?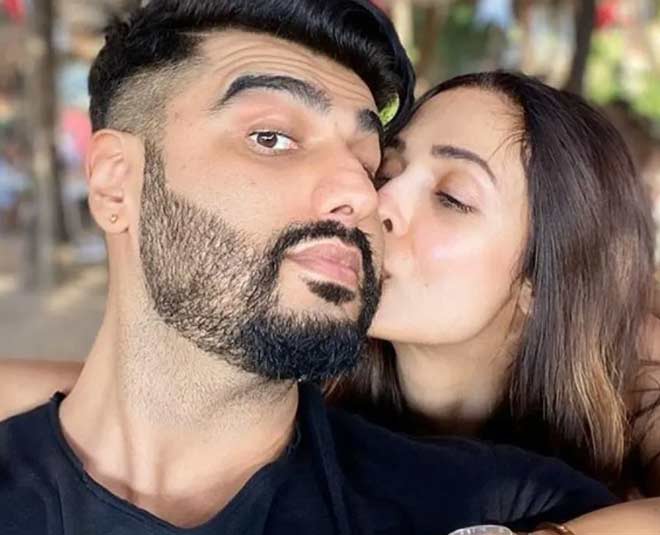 Jeevika Sharma further shared that if we are to discuss who is more serious in the relationship or, who is more emotionally involved then that would be Arjun Kapoor.
Will Malaika Arora And Arjun Kapoor Get Married?
A lot of rumours around Malaika Arora and Arjun Kapoor's marriage have been doing rounds for about an year now, however, the two never confirmed the same. Though their social media PDA has been all over, the two haven't really spoken much about the relationship they share all these years.
We asked tarot card reader Jeevika Sharma if the two will get married anytime soon. She said, "There are high chances that we would get to hear the news of their marriage soon. But, it would happen if they both are willing to tie the knot."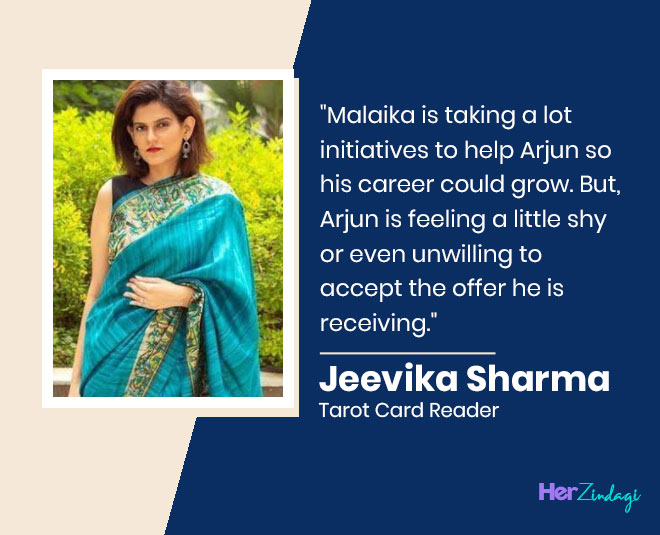 In an interview with Pinkvilla while talking about his marriage plans, Arjun Kapoor shared that whenever he is in that frame of mind and willing to get married, he will make sure that the media and his fans know about it.
Don't Miss:Here Is A Low Down Of Arjun Kapoor And Malaika Arora's Relationship
Will Malaika And Arjun's Marriage Work?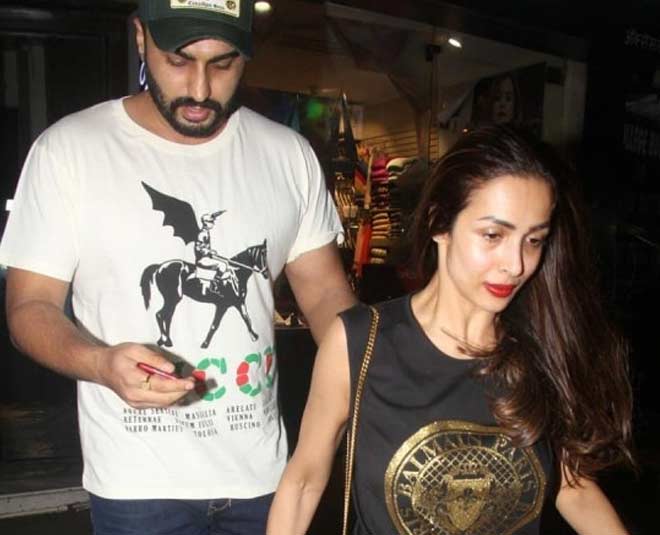 If Malaika Arora and Arjun Kapoor finally get married, how will be their life after marriage be? Tarot card reader Jeevika Sharma shared, "They both could face some issues right after their marriage as Arjun's casual attitude will make Malaika angry. This will be due to an argument between them. Malaika wants Arjun to be a responsible husband. But, there are chances that Arjun might run away from the responsibilities which would disappoint Malaika. Arjun has a habit of going into his zone and stops answering. This is one habit of his which Malaika finds irksome."
Don't Miss: Throwback: This Is What Anil Kapoor Had Said About Arjun Kapoor & Malaika Arora' Relationship
She added, "If Arjun wants the marriage or their relationship, in general, to work then he needs to bring a change in his behaviour. Malaika cannot tolerate such behaviour for long as she is more practical in life and wants everything to go smoothly. She has a clear vision in what she wants and does not want anyone to ruin her life."
Malaika Arora and Arjun Kapoor have been quite serious about their relationship al this while. However, their age difference has been a hot topic of discussion and netizens keep trolling them for the same every now and then. But it doesn't really disturb them. "The age difference doesn't really pop up when you are in a relationship. It is about two minds and hearts connecting. Unfortunately, we live in a society that refuses to progress with time. An older man romancing a younger girl is hailed everywhere, but when the woman is older, she's called desperate' and a buddhi'. For people who think like this, I have just one line: Take a flying f***."
Coming back to Malaika Arora and Arjun Kapoor's relationship prediction, what are your thoughts? Share with us on our Facebook page. For more such stories, stay tuned!