There are relationships that make you realise that love can happen to you anytime and with anyone. Meeting that one person can change your life completely and take you out of the darkest phases of your life. One such relationship story is that of Malaika Arora and Arjun Kapoor. Ever since their dating rumours sparked, they became the talk of the town. Soon, they made their relationship public and started giving us couple goals. Their wedding is on the cards for the longest time now. It is Arjun Kapoor's birthday and we thought of quickly taking you through their relationship journey, how the dating rumours ignited and when did they realise its time to make it public. Read on.
When Did The Dating Rumours Spark
It was when Malaika Arora and Arbaaz Khan separated that reports of Arjun and Malaika started doing rounds. Earlier, Arjun Kapoor was dating Salman Khan's sister, Arpita Khan. After he broke with Arpita, he was rumoured to have an extramarital affair with Malaika Arora. When Malaika and Arbaaz separated legally and Malaika moved out with her son Arhaan, Arjun started visiting her house more often. That's when the rumours gained strength.
Don't Miss: Throwback: This Is What Anil Kapoor Had Said About Arjun Kapoor & Malaika Arora' Relationship
Picture That Re-Ignited Dating Rumours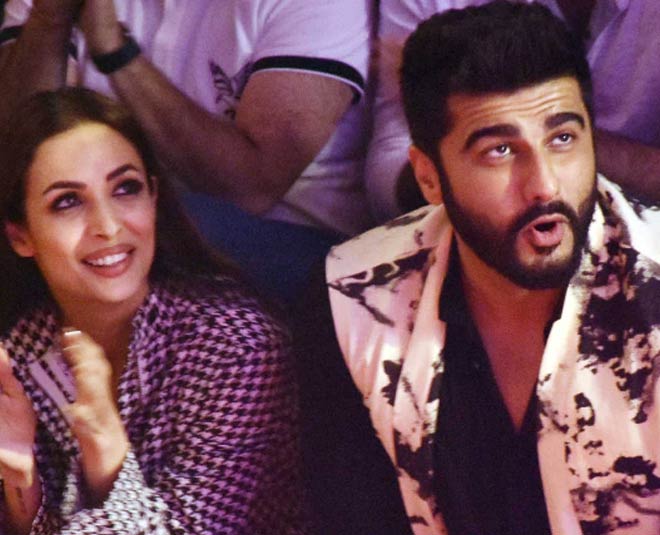 When Arjun Kapoor and Malaika Arora attended a fashion show together, a picture of them went viral on social media, and there were once again rumours of the two dating each other. Soon, they made a lot of appearances together hinting at their much-talked-about relationship.
Arjun Kapoor and Malaika Arora's bonding on the show India's Got Talent made almost everyone realise that something is cooking between the two. Malaika Arora was then one of the judges of the show and Arjun Kapoor came to promote his movie Namaste England.
Becoming A Part Of Each Other's Family
Malaika and Arjun were spotted partying together on various occasions. Soon, the two became a part of each other's family celebrations. Both the families welcomed the two and they were spotted at a lot of get-togethers.
Love On Social Media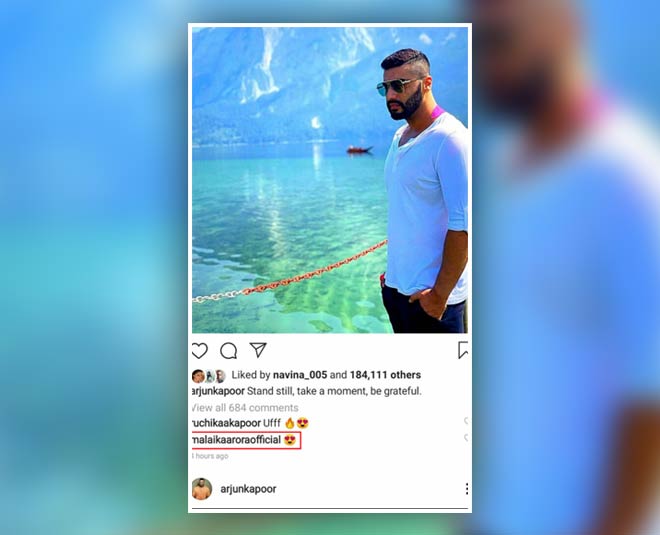 You aren't clearly dating in today's age if you are not indulging in some social media PDA. Arjun Kapoor and Malaika Arora didn't share any pictures together on social media initially but they grabbed eyeballs by commenting on each other's pictures.
Don't Miss: Malaika Arora Spills Beans On Wedding Rumours, Says 'We Will Go One Step At A Time'
Travelling Together
While they were spending quality time together, going for romantic getaways, they still hadn't confirmed their relationship. For Malaika's birthday, the two went to the Maldives and then to New York for Arjun's birthday. Though they didn't share pictures together, their solo pictures and captions hinted at their relationship.
Making It Official
Finally, Arjun and Malaika made their relationship public. Malaika Arora shared a picture with Arjun Kapoor on his birthday, holding each other's hand from their birthday vacay. She captioned it, "Happy bday my crazy, insanely funny n amazing @arjunkapoor ... love n happiness."
Getting Brutally Trolled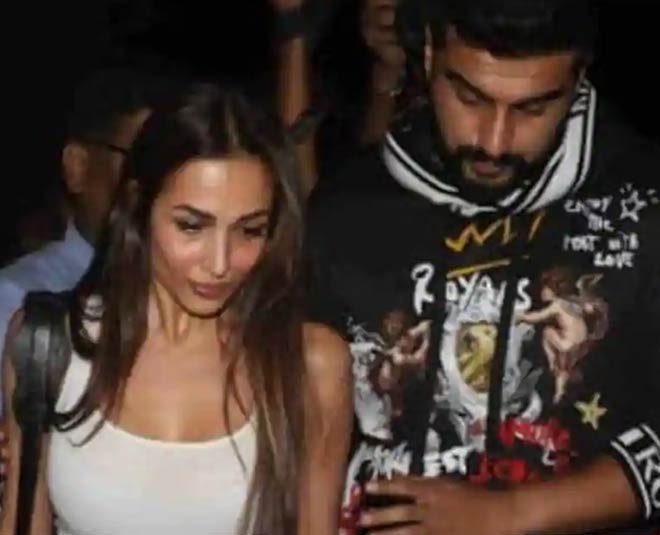 Malaika and Arjun had made their relationship public but there were people who couldn't accept it at all. Both of them were brutally trolled for their age difference. Malaika had found love in a guy 9 years younger to her and people just couldn't take it. However, the two were ready to give all these trollers a befitting reply. In an interview, Malaika Arora said, "I am often told on social media that I should dress according to my age. What does that mean? You wear what you feel comfortable in and it is your personal choice! You have a problem if I wear something that doesn't suit your taste, you have a problem that I am divorced, you have a problem that I have found love again, you have a problem that my partner happens to be younger than me. It might not have crossed your mind, but I don't really care about your problems. I am not here to please anybody, let alone nameless and faceless people on social media."
Arjun Kapoor also talked about making his relationship public. He said, "We've come out because we feel the media has given us dignity. There's a certain understanding the media has... they've been respectful, kind, honest and decent about it. That is why I felt comfortable. You recoil when there's a certain 'gandhagi' that comes with the territory. When purposely people irk you by saying, writing or asking things... there hasn't been any of that."
Being In Love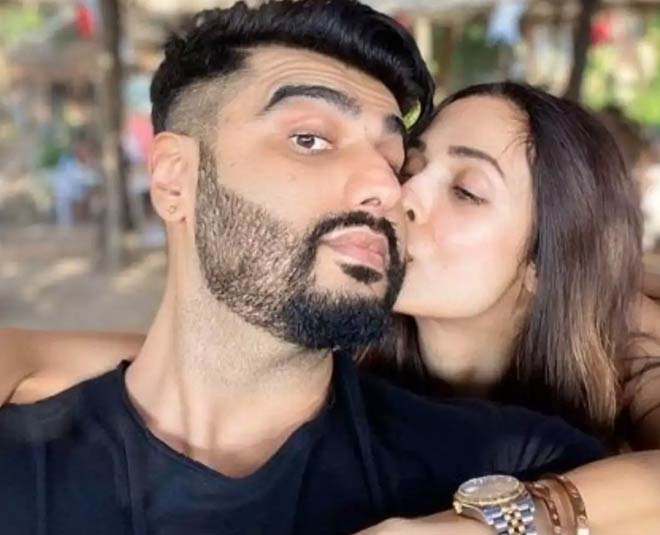 Malaika and Arjun feel that their relationship has changed their approach to love. Malaika Arora even talked about it in an interview, she said, "From being divorced to getting into a relationship, it wasn't easy. You want to protect yourself from getting hurt. But I am so glad that I got myself out there. That has a lot to do with this new me.
"Relationships need love, affection, and nurture. They are hard work. But I am so glad that love happened to me. Being in this relationship truly feels amazing," she added.
Arjun Kapoor and Malaika Arora are in a relationship for a long time now and we just can't wait for the two to tie the knot. Arjun Kapoor has made it clear to the media several times that he hasn't hidden his relationship and won't hide his marriage too. Well, we hope it happens soon!
For more stories around Bollywood celebrities, stay tuned!