Throwback: When Katrina Kaif Opened Up On Break-Up With Ranbir Kapoor, Called It A Blessing
According to reports, Katrina Kaif and Ranbir Kapoor dated for 4 long years before breaking up in 2016.
Katrina Kaif and Vicky Kaushal got married in a hush hush ceremony in Sawai Madhopur, Rajasthan. The two were together for a long time but had kept their relationship under wraps all this while.
However, before Vicky Kaushal entered Katrina Kaif's life, the latter always made headlines for her rumoured relationship.According to many reports, Katrina Kaif and Ranbir Kapoor dated for 4 long years before they broke up in 2016. So, here we thought of doing a quick throwback of her relationship with Ranbir Kapoor.
As per reports, while shooting for their movie Ajab Prem Ki Gazab Kahani, Ranbir Kapoor and Katrina Kaif fell for each other. The two were trying hard to make their relationship work but things didn't fall in place for them. Just when they made their relationship public and wedding reports started doing rounds, news of their break-up flashed. The two have now moved on in life, with Ranbir Kapoor in a serious relationship with fellow actor Alia Bhatt, and Katrina Kaif enjoying singlehood.
When Katrina Kaif Called Breaking Up With Ranbir A Blessing
Katrina Kaif in an interview with Vogue talked about breaking up with Ranbir Kapoor. She said, "I now see it (the breakup) as a blessing because I was able to recognise my patterns, thought processes, and things that I had been so sure of my whole life. I could see them from a whole different perspective."
As per reports, Katrina Kaif's breakup with Ranbir helped her focus on herself and in these years, she found her real self. She said, "It's probably one of the first times in my life where I really had only myself to focus on. And when you focus on yourself, often, the first thing you realise is that you don't really know yourself. It's like a period of not knowing, a period of being uncomfortable because you're seeing yourself in your raw form without embellishments and then accepting that you don't really know who you are."
Don't Miss:Katrina Kaif Denies Attending Ranbir Kapoor And Alia Bhatt Wedding, Here's Why
Katrina Kaif On How She Dealt With Breakup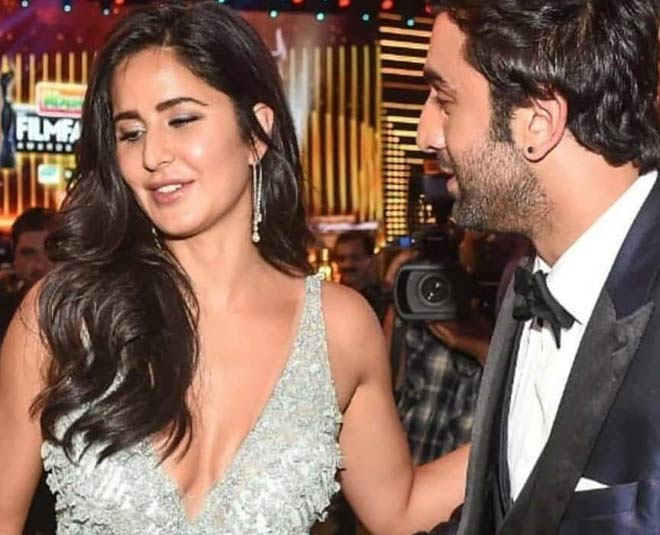 Ranbir Kapoor and Katrina Kaif were really serious about each other and when their wedding rumours started doing rounds we knew this was it. Also, it started to look real when Ranbir Kapoor's sister, Kareena Kapoor hinted at Ranbir and Katrina's wedding. Kareena called Katrina Kaif her sister-in-law on Karan Johar's chat show, Koffee With Karan.
However, soon they split and moved on in their lives. Talking about dealing with the breakup with Ranbir, Katrina Kaif said, "I had to break before I could proceed to rebuild myself. I had to unravel and feel everything that had happened... I had to take full responsibility for my part in the equation, what I could and should have done better... And accept that the parts that I was not responsible for were not my problem. One thought that helped me when I was at my lowest was something my mom told me, "So many girls and women go through the same thing, you feel you are alone, but you are not." That thought was very comforting."
What Katrina Kaif Learnt From Her Break-Up
Katrina Kaif had to struggle to actually come out but she feels it was a learning process for her. In an inteview to a portal, she said, "The reason I feel that I should say this is because there are young girls who might be listening to me. They might find something that helps them. I may see a person and think, 'Oh, she's got everything', or 'Oh, she doesn't struggle like I do'. But you know what? You don't know that. Everyone struggles. The most important thing is to learn. We are all trying to work and achieve, in spite of our fears and insecurities. You don't wake up one day and discover that it's all gone. You have to push through it."
On Still Believing In Love
It is a dark phase when you move out of such a serious relationship and there can be cases where people lose all their hope and stop believing in love. However, this wasn't the case with Katrina Kaif. In an interview, she said that she still believes in love but she has learned something post the breakup. She said, "I've always been emotional. I'm a Cancerian and a sensitive soul. I'm not going to lose that or change that for anyone. But what I have learnt is that as a woman, you must protect and maintain your identity."
She added, "I'm not saying be guarded in love. No, love with all your heart. Being in a relationship is beautiful and I have a lot to give to a person. But I know now that nobody else gives you your identity."
Don't Miss: Alia Bhatt's Wallpaper Has A Kissing Photo With Beau Ranbir Kapoor; See Pic
Ranbir Kapoor On Breakup With Katrina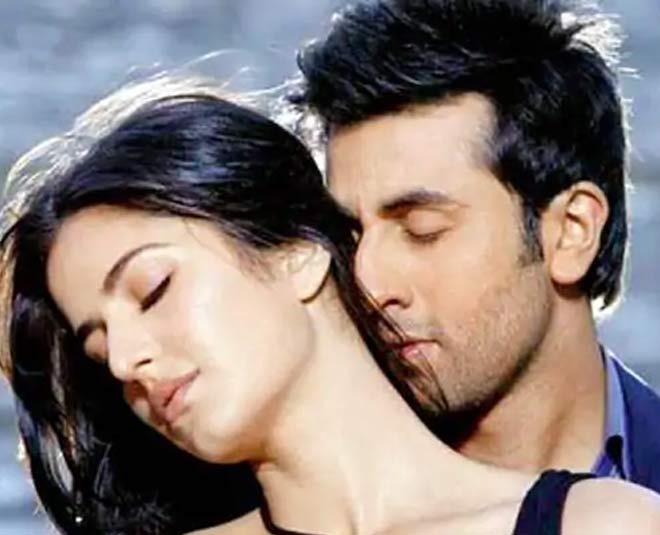 Just like their relationship, the breakup too created a lot of hype. It became one of the most talked-about things in Bollywood back then. It was a few months after it happened that Ranbir Kapoor spoke about it in public. He said, "It was really punctured by lot of things. By baseless rumours, and reports and perceptions and point of views."
"It hurt because I think after my parents, she has been the most influential, motivational entity in my life," he added.
Katrina Kaif and Ranbir Kapoor's jodi was one of the most loved pairings on-screen. After their last release, Jagga Jasoos, there were rumours that the two won't work together in the future. We wonder if that's true. If they do, it will surely be a treat for their fans. What do you think? Share your thoughts with us!
Recommended Video
For more Bollywood stories, stay tuned to HerZindagi.