Filmmaker Rohit Shetty's upcoming film, 'Sooryavanshi' has been garnering limelight even before it went on the floors. Sometimes for its star-studded cast, while others for the on-set comedies featuring the film's actors including Akshay Kumar, Katrina Kaif, Ranveer Singh and Ajay Devgn. However, this time the upcoming flick is making headlines for all the wrong reasons. A day after the occasion of International Women's Day, Rohit's derogatory response towards Katrina has pissed the actress' fans and they responded by making #ShameOnRohitShetty viral. It all started when the director reportedly narrated the incident where the 36-year-old actress asked him for a retake of a shot in the film. His response is what made Katrina's fans furious.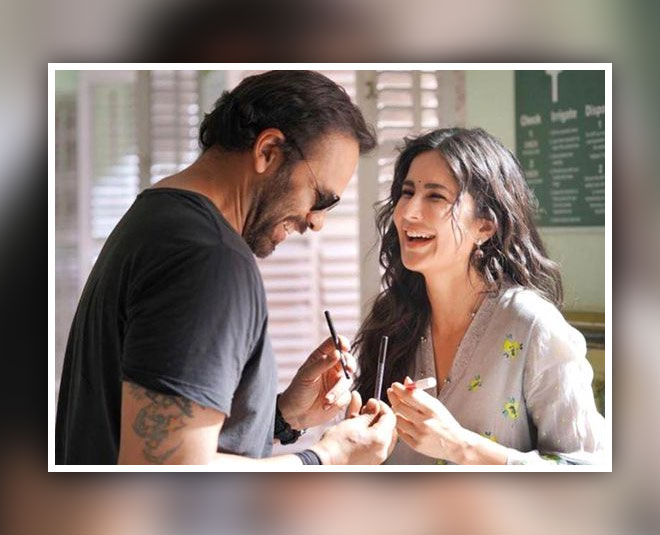 As per the media reports, the filmmaker said, "If you look closely, she (Katrina Kaif) is blinking during it. After the fourth take she came to me and asked 'can we take one more?' and I said Katrina, I will tell you honestly, no one is going to look at you." To make his remarks worst he added, "she (Katrina) got so wild and I said three guys are walking with blasts happening behind, nobody will notice you. And I kept that shot. In the promo, she blinks while walking. But kaun dekhega." While some stood up to prove their fandom towards their favourite actor, a few found criticised the director for the sexist remark.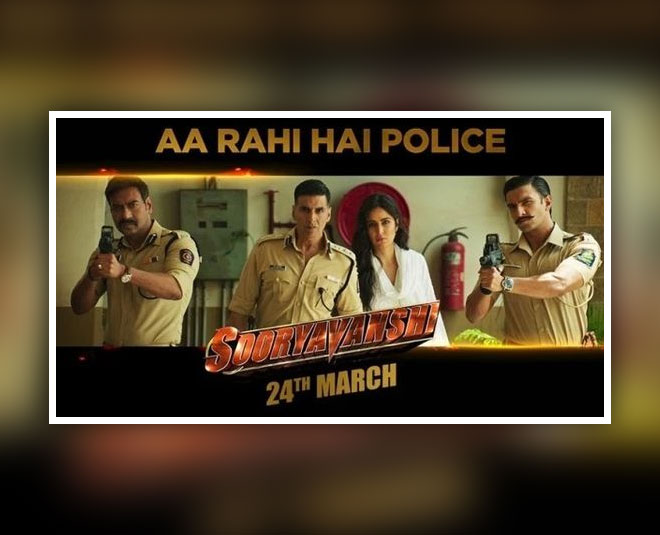 A twitter user wrote, "It is not OK to feel inferior or weak because we are not the weaker sex by any stretch of the imagination" - #KatrinaKaif #InternationalWomensDay." Another user penned, "Honestly Katrina deserves to do movies like Bang Bang. #HrithikRoshan and #KatrinaKaif 's chemistry is sizzling, action films hardly focus on female leads but her role was good & they focused on her character too. SHAME ON YOU ROHIT SHETTY." Slamming the director for making films on almost same subject every time, a Twitterati slammed the Rohit Shetty and said, "Dear Rohit Shetty you may see women as an object in ur brainless movies But there are sooo many people who see Katrina as inspiration This video shows what #KatrinaKaif means 4 some people She means happiness for them in their fucked up life SHAME ON YOU ROHIT SHETTY."
"It is not OK to feel inferior or weak because we are not the weaker sex by any stretch of the imagination"

- #KatrinaKaif #InternationalWomensDay pic.twitter.com/i3MyofcX1J

— Dal98 (@9800__K) March 8, 2020
Don't Miss: Catch Katrina Kaif Acing The Summer Vibe With Floral Prints
This isn't the first time that the men from the flick Sooryavanshi have been criticised for making offensive remarks on the female lead of the film. According to a leading media house Akshay Kumar, who has worked in projects promoting women empowerment, passed a slighting comment on Katrina.
Reportedly, he started by uttering that "I have become a big fan of Katrina Kaif" and continued by objectifying the actress and said "earlier I was a fan of her beauty. She has done so brilliantly in this film. And hats off to her that a woman, who didn't even know a word of Hindi, came to Bollywood and today she is working with such big heroes. A round of applause for her."
Don't Miss: Katrina Kaif Training With Olympic Champion Michael Phelps
One of the netizens called the incidence out and said, "1st lead actor & now director of the film demeaned Katrina kaif with his derogatory remark. Today we all should talk abt equality & woman empowerment but as long as these misogynists utter such shit then there's no point in women's day. SHAME ON YOU ROHIT SHETTY."