The royal couple of Bollywood, Kareena Kapoor and Saif Ali Khan never fails to amaze us for one reason or the other. Sometimes they make headlines for their stunning red carpet appearances together, while others for their awesome chemistry.
It is Kareena Kapoor and Saif Ali Khan's wedding anniversary today and we thought of bringing you an old interview of Kareena, wherein she talked about her very own marriage proposal. While we thought they were totally in love and couldn't wait to tie the knots together, the actress stunned us by revealing that she had actually turned down Saif's marriage proposal twice before getting married.
The couple, who got married back in the year 2012, first worked together in LOC Kargil and then in Omkara. But the spark between them started while they were shooting Tashan in 2008. As per the media reports, it was during that film, when they actually fell in love.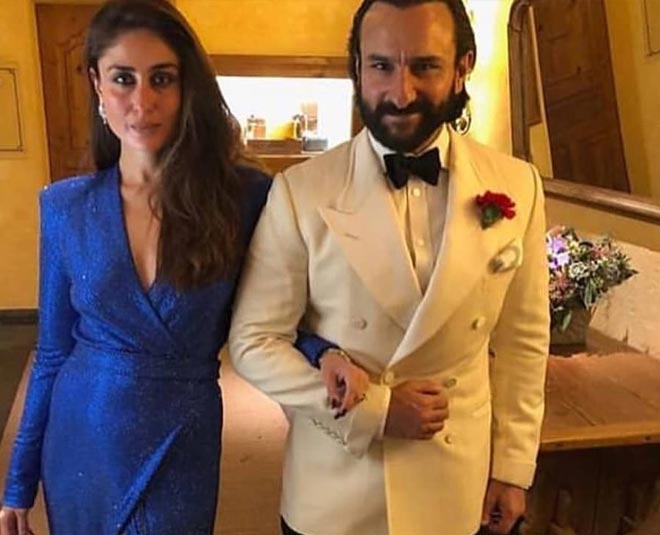 Getting Into A Relationship
"I unabashedly wore my heart on my sleeve and it was a nice ride till I finally met Saif and we fell in love," Kareena once said in an interview. Thereafter they shared screen space in a few other films such as Kurbaan and Agent Vinod. Within one year of a relationship, the couple got extremely serious for each other. In fact, Saif decided to get a tattoo to show his immense love.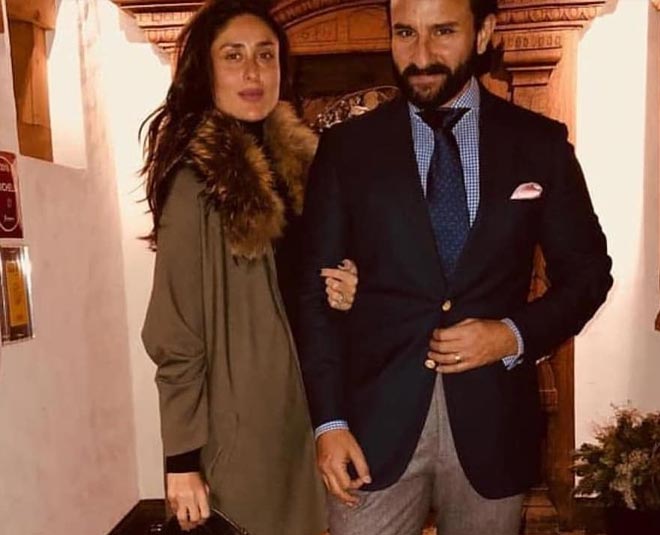 During an interview with a leading media house, the actor narrated the story about how he came to a decision of getting inked. "We were in the car one afternoon in Bandra, talking about David Beckham. I don't know why I brought him up," said Saif. "And then the tattoo came up, and I said, 'Maybe I should get one on my shoulder, would it look cool?' And [Kareena] said, 'Why shoulder? Put it on your arm.' I thought, 'Maybe a nice K?' and she said, 'That's a bit ambiguous.'" Added the actor. He has Kareena's name written in Hindi on his forearms.
Don't Miss: Photos: Saif Ali Khan & Kareena Kapoor Are All Hearts For Each Other; Check Out Their Adorable Moments
But even after all this Kareena had rejected the Saif's proposal not just once but twice. Yes, you read it right! During another interview with entertainment daily the actor made this very interesting revelation.
Don't Miss: Kareena Kapoor Finds This Habit Of Hubby Saif Ali Khan Most Annoying
Kareena Kapoor Khan's Decision To Marry Saif Ali Khan
"He did tell me that 'I think we should get married'. He told me that in Greece and he told me that in Ladakh as well. And at that time I was like 'I don't know because I don't know you'. So it was not really a 'no' but it was more like an 'I want to know you better'," said Kareena. The actress definitely made the right decision, which she also admitted later and said in conclusion that "I think I made the best decision of my life."
Kareena Kapoor And Saif Ali Khan's 9th Wedding Anniversary
View this post on Instagram
As the two celebrate their 9th wedding anniversary today, Kareena Kapoor Khan took to her Instagram handle and shared a throwback picture with husband Saif Ali Khan from Greece. She captioned it, "Once upon a time in Greece... there was a bowl of soup and US ❤️❤️ and it changed my life... Happy anniversary to the most handsome man in the world ❤."
We wish the two a very happy anniversary! For more such stories, stay tuned to HerZindagi.com