Often called the Queen of Bollywood, Kangana Ranaut won her 4th National Award in October 2021 for two of her movie performances, Manikarnika - The Queen of Jhansi, which released in 2019 and Panga which released in 2020. The big success of the actress impressed several people but not many know about the long road she had to travel to reach this point.
Today, the actress is one of the strongest known faces and among the highest paid actresses in the industry, but reaching this stage was not a smooth journey for her. However, even though she has done critically acclaimed movies over the year, her recent top 8 movies failed to impress the audience.
Read on to know the rebellious journey of this four-time national winner, who started as a struggling outsider in the industry but has since risen to become one of the most well-known names.
Kangana Ranaut Childhood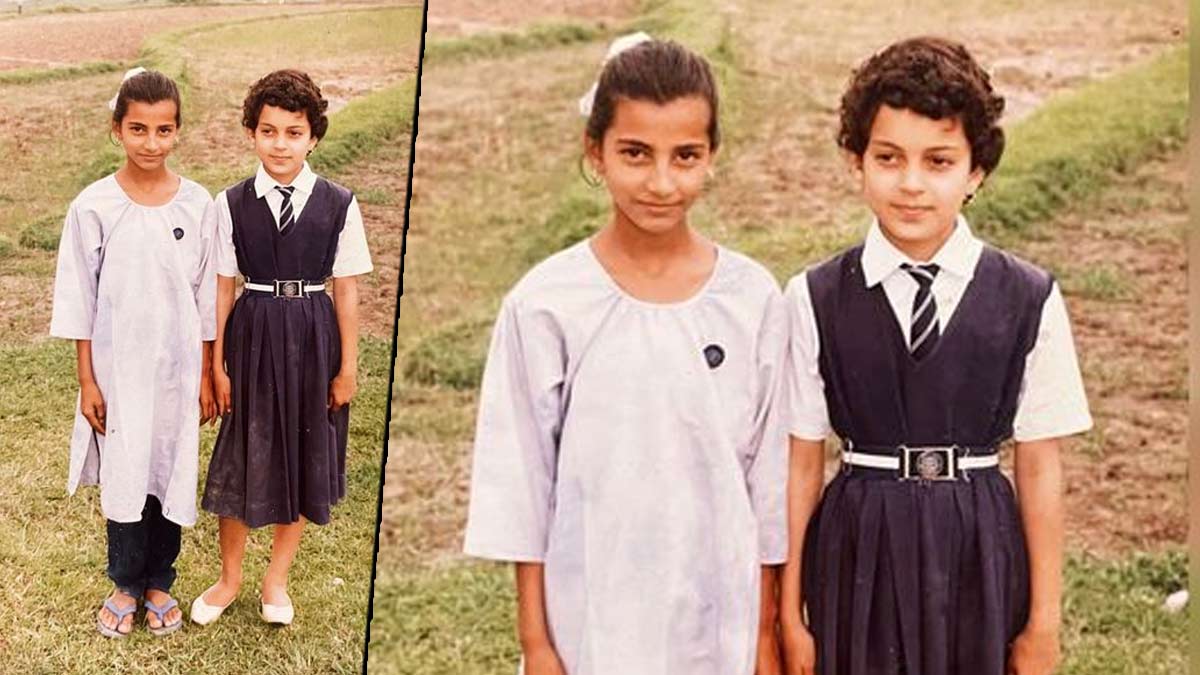 The actress was born in the Himachal Pradesh village of Bhambla, where she grew up in a joint family at their ancestral haveli. She was stubborn and rebellious from a young age, refusing to be discriminated against because of her gender. She would refuse if her father gave her a doll and her brother a plastic gun. The fight against gender discrimination is not new for her. The queen has been fighting this unfair practice since her childhood.
View this post on Instagram
The actress did her schooling from the DAV School in Chandigarh where she was a very studious student. Her parents insisted her to become a doctor, but after a failed chemistry unit test in the twelfth grade, she left that dream and began to reconsider her career options. She did not appear for the All India Pre Medical Test, despite having prepared for it. Her decision not to pursue medicine caused repeated squabbles with her parents, and her father refused to finance her any further, thinking her career path to be pointless.
Kangana Ranaut Struggling Life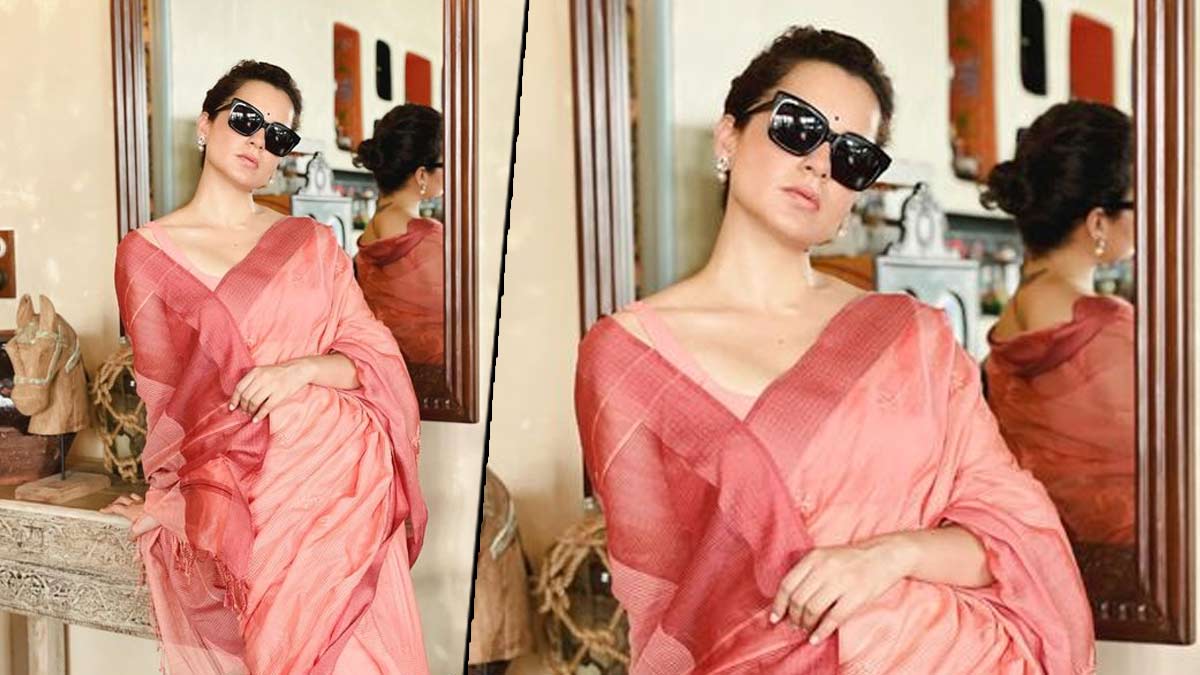 Kangana Ranaut relocated to Delhi at the early age of 16 with a determination to find her "space and freedom". While she was exploring her career choices, she was approached by the Elite Modelling Agency who were impressed by her looks and suggested she model for them. After doing a few modelling assignments, she left that and shifted towards acting, calling "no scope for creativity" in that field. She joined the Asmita Theatre Group, where she was trained under the theatre director Arvind Gaur.
She then participated in Gaur's theatre workshop at the India Habitat Centre, acted in several of his plays. Once, during a performance, one of the male actors went missing due to which Ranaut had to play his part along with her original role of a woman. This got her a lot of positive reaction from the audience which prompted her to relocate to Mumbai and pursue a career in film. She then enrolled herself for a four-month acting course in Asha Chandra's drama school. She had to face real struggles during this period. With her meager earnings and no financial help from family, she only ate "bread and achaar" for several days.
This period brough rift in the father-daughter relationship which she later regretted. Her relatives were not happy with her decision to enter the film-making industry, and they boycotted the actress for several years. She reconciled with them after the release of her bollywood movie, Life in a... Metro in 2007.
Kangana Ranaut's Career Bloom
Kangana Ranaut's film debut was announced by the producers of the film I Love You Boss in 2004 for their movie. The next year, an agent took her to meet producer Mahesh Bhatt in his office, where she also interacted with the director Anurag Basu and auditioned for a lead role in the romantic thriller, Gangster. Watching her, Bhatt felt that she was too young for the part and instead casted Chitrangada Singh in it. However, Singh was later not available to do the film and Ranaut was contracted to fill in for the role. Kangana opted out of the movie, I Love You Boss and started working for Gangster. Released in 2006, Gangster emerged as a critical and commercial success which got Kangana huge appreciation by all for her remarkable debut performance. This movie won her Filmfare Award for Best Female Debut, along with various other debut awards.
In the same year, she appeared in the Mohit Suri-directed drama, Woh Lamhe. Kangana Ranaut portrayed actress Parveen Babi in the film, which she said left her emotionally exhausted. Sify's film critic Subhash K. Jha wrote that Ranaut is the first Bollywood actress since Smita Patil and Shabana Azmi "who isn't scared to strip her soul naked for the camera", and that she is a "hugely expressive actress with a phenomenal ability to convey torment, hurt, and incredulity through the eyes." Despite excellent reviews, the film did not perform well at the box office.
The following year, Ranaut appeared opposite Bobby Deol, Upen Patel, and Celina Jaitly in Suneel Darshan's musical thriller, Shakalaka Boom Boom. A feud between Ranaut and Darshan had marred the film's production where Kangana objected to her voice being dubbed by another artist. He insisted for a specific "twang and accent" for her character. The movie was a flop at the box office. Kangana then reconnected with Anurag Basu for a supporting role in the movie, Life in a... Metro, an ensemble drama. Despite a poor start at the box office, the movie turned out to be a profitable venture. Ranaut won the Stardust Award for Breakthrough Performance- female for her performance.
She next played a village girl in a Tamil romantic thriller, Dhaam Dhoom in 2008. A review wrote that Ranaut had "little scope" in the role which did not suit her.
Her next film, Fashion, was a career highlight for the actress. Her acting of a substance abusing supermodel, Shonali Gujral wowed everyone. Fashion was a commercial success with a worldwide revenue of ₹600 million. Ranaut's performance drew unanimous critical acclaim and won her several awards, including the National Film Award and Filmfare Award for Best Supporting Actress.
Kangana Ranaut's Career Fluctuations
Following this, the actress went on to star in a number of films, including Raaz: The Mystery Continues, which was a box office success. Then she played the fiancée of Hrithik Roshan's character in Anurag Basu's romantic thriller Kites, which was released in 2010. The movie failed at the box office. She described herself as "cheated" after seeing the movie because her part turned out to be considerably smaller than she had told.
Once Upon a Time in Mumbaai of 2010 was a hit but Knock, released the same year, was a flop, followed by another flop, No Problem. She then finally saw her Hit in Anand L. Rai's Tanu Weds Manu, a romantic comedy in 2011 opposite R. Madhavan. Ranaut considered this film to be a game changer for her where she realized that she is capable of playing any roles as her character in the film was unlike any of those that she had played previously.
After the huge success of Tanu Weds Manu, the actress starred in Game, Double Dhamaal, Rascals and Miley Naa Miley Hum. Other than Double Dhamaal, all other films performed poorly. After this, Ranaut portrayed a supporting role opposite Ajay Devgn in an action thriller Tezz which turned out to be another box office flop.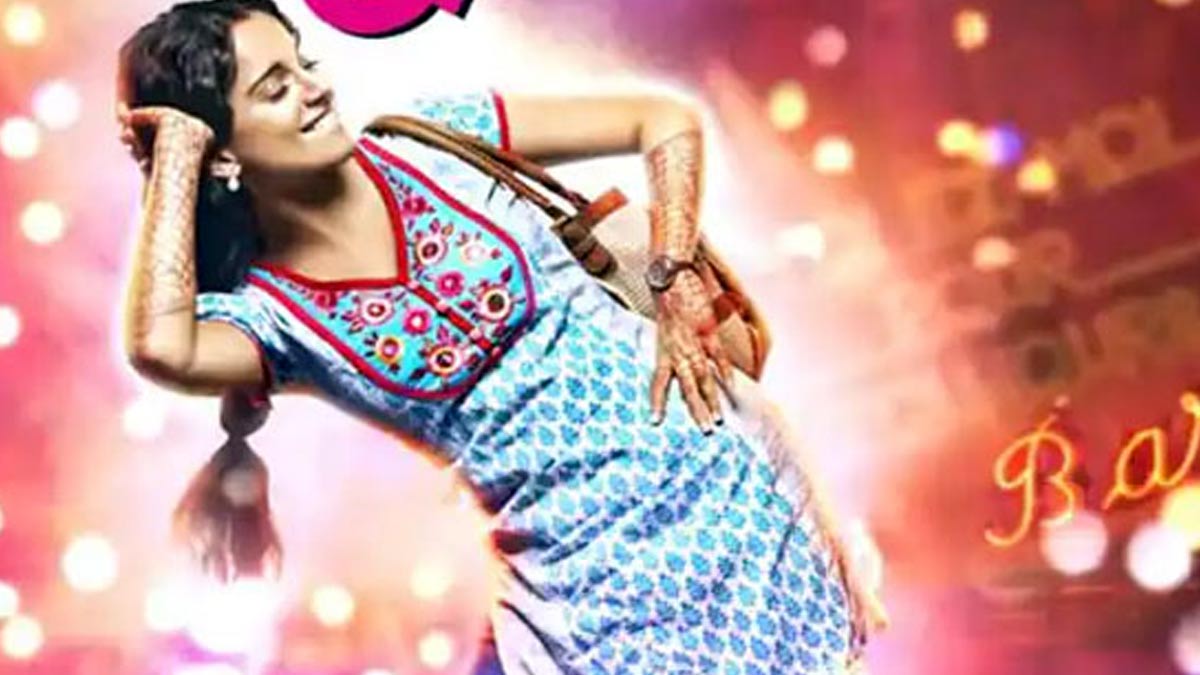 After this, the actress's career kept fluctuating, but the year 2014 was really special for the actress as she gave her superhit performance for the movie Queen, a coming-of-age dramedy. It was a women-centric film with a strong message. The film emerged as a box office hit which won her both the Filmfare Award and the National Film Award for Best Actress. But followed by a few more flop movies. The next big success for the actress was Tanu Weds Manu: Returns in the year 2015. The film received several positive reviews from critics and Kangana's performance was considered its prime asset. The movie earned over ₹2.4 billion worldwide, becoming the highest grossing Bollywood film which featured a female protagonist. Ranaut won a Filmfare Critics Award and second consecutive National Film Award for the Best Actress, as well as received an additional Best Actress nomination at Filmfare.
After this movie, in 2015, she appeared in two romantic comedies, I Love NY and Katti Batti, both of which failed at box office.
Kangana Ranaut Professional Expansion
Kangana made her directing debut in 2011 with the English short film, The Touch. The storey revolved around a four-year-old boy's relationship with a dog. Kangana Ranaut worked on the screenplay with an Australian writer, and the movie was filmed in the United States.
Kangana Ranaut returned to the cinema after a year long break in 2017 with Vishal Bhardwaj's romantic drama Rangoon. Rangoon was met with mixed reviews, but Ranaut's acting was praised. In the same year, Ranaut starred in Hansal Mehta's criminal comedy Simran. The film received mixed reviews and was a commercial failure once again.
View this post on Instagram
After numerous commercial failures, she starred as a titular warrior in her co-directed biopic Manikarnika: The Queen of Jhansi in 2019, which was followed by a role as a kabbadi player in the sports film Panga in 2020. For these two performances, she recently received her fourth National Film Award. In 2020, Kangana Ranaut launched her own production company called "Manikarnika Films" under which she will work as director and producer.
Kangana Ranaut Latest Projects
View this post on Instagram
Kangana Ranaut's latest films include: Thalaivi, which was a biopic based on Jayalalithaa's life story. The movie released on 10th Septeber. She was recently seen in a spy thriller film, Dhaakad, which released on May 20, 2022. The actress had to undergo incredible transformations in both the movies.
View this post on Instagram
Manikarnika Films production, 'Tiku weds Sheru' also started the production last year. She shared the post about her new production house, and wrote, "Launching the logo of @ManikarnikaFP with the announcement of our debut in digital space with a quirky love story Tiku weds Sheru .... Need your blessings". 'Tiku weds Sheru' which will mark Kangana's debut as a producer. 'Tiku weds Sheru' is being touted as a dark comedy which will feature actor Nawazuddin Siddiqui in the lead role. The shooting of this upcoming movie 'Tiku weds Sheru' will be starting in the first week of November, the actress posted on her Instagram.
Kangana Ranaut also made her hosting debut recently with the reality show 'Lock Upp'.
Kangana Ranaut Back-To-Back Flops
However, while the actress is known for winning major acting prizes and portraying remarkable strong characters in films, she has recently failed to keep the appeal of her films in eight of her most recent films. Recently, the actress has given continuous flops though her performance.
Kangana Ranaut's recent film Dhaakad, in which she was seen in many avatars, that released recently failed to impress the audience and saw a poor opening. Thalaivii, Panga, Judgemental Hai Kya, Manikarnika: The Queen of Jhansi, Simran, Rangoon, Katti Batti, and I Love NY are among her other flops over the years.
Kangana Ranaut's Relationships
Ranaut had a relationship with co-star Adhyayan Suman while filming Raaz: The Mystery Continues in 2008. The couple separated the next year, due to Suman's insistence who wanted to focus on his professional career.
From 2010 to 2012, Ranaut had a long-distance relationship with Nicholas Lafferty, an English doctor; she regarded the relationship as "the most normal" she had ever had. But the couple split soon after amicably as she was not ready for marriage. She has since stated that she will never marry and that she does not want to be bound by a relationship.
In 2016, Kangana Ranaut's co-star from Krrish 3, Hritik Roshan filed a complaint against her, alleging cyber stalking and harassment. Ranaut filed a counter-charge against Roshan, stating that his case was an attempt to hide their affair for the sake of his divorce procedures. Due to a lack of evidence, the case was closed later that year.
Kangana Ranaut's Major Controversies
Ever since Kangana started her career, she has been involved in making headlines for some or the other reason. In the initial days of her bollywood career, she was often made fun of because of her poor English. Not only this, her personal life has also always remained in the headlines. From her affairs to giving bold and strong statements, her name has always been in the news.
In the beginning, Kangana's name was associated with Aditya Pancholi. Aditya was 20 years older than Kangana and also already married. Things got worse when Kangana Ranaut made serious allegations against Aditya of mentally torturing her.
Adhyayan Suman and Kangana came into the relationship during the shooting of the film 'Raaz', but this relationship did not last long. The breakup of both was very bad. Adhyayan's mother had even accused Kangana of doing black magic. Adhyayan had told in an interview that Kangana only uses people. He also said that she abused him and that his people harassed Adhyayan and his mother for not picking up his phone.
During the film 'Krrish 3', the news of her and actor Hrithik Roshan's affair had gained momentum. Their breakup, however, took a nasty turn when Kangana openly accused Hrithik Roshan and leaked their emails. Even a legal battle started after that.
Don't miss: All About Hrithik-Kangana Controversy, Through A Face Reader's Lens
In the year 2018, during the MeToo movement, Kangana accused 'Queen' producer Vikas Bahl of harassment.
Before the release of the film 'Manikarnika: The Queen of Jhansi' in the year 2019, Karni Sena had threatened the makers of the film that if the character of Rani Laxmibai was shown poorly in the film, the makers would have to face the consequences. To this, Kangana replied with great courage and bravery that the film has been certified by four historians and she has also got the film censor certificate.
View this post on Instagram
After the demise of actor Sushant Singh Rajput, Kangana called Mumbai unsafe. After this there was a lot of tension between political party Shiv Sena leader Sanjay Raut and Kangana Ranaut. After her comment, Mumbai Home Minister Anil Deshmukh had also strongly condemned and said that if Kangana feels Mumbai is unsafe then she should not stay here. Kangana then accused Sanjay Raut of intimidating her. After this, she requested for 'Y Plus' security as she was not feeling safe anymore. The security was then provided to her by the central government. 'Y Plus' ensured that 11 CRPF personnel always stood for her safety. Following a heated argument between Kangana Ranaut and the Maharashtra government, BMC officials sent her a notice under 354/A Municipal Corporation Act. In this notice, many alterations were talked about about her house and the BMC broke a part of her Mumbai home. There was a lot of uproar over this too.
In the year 2020, she made headlines when she mistook an elderly woman as the Bilkis Bano of Shaheen Bagh protest. In several series of her tweets, she attacked the elderly woman saying that how can the same women be present at several protests, demanding different things. However, after that the elderly woman was identified as Mahinder Kaur, a farmer. Her tweets were strongly condemned by Punjabi actor and singer Diljit Dosanjh. After this, a war of tweets broke out between the two. In this tension, Kangana had called Diljit as Karan Johar's pet in one of her tweets, after which Kangana received criticism from many industry stars like Swara Bhaskar, Richa Chadha, Amy Virk, Mika Singh and many more.
In February 2021, she was summoned by the Metropolitan Magistrate Court. This summon was issued by lyricist Javed Akhtar against Kangana. It was told in this criminal complaint that Kangana had added his name in the suicide case of actor Sushant Singh Rajput during an interview on 19 July 2020.
In May 2021, Kangana's Twitter account was permanently suspended. The reason for this was that she had been posting a series of controversial tweets. These posts were made on West Bengal Assembly Election 2021, after which Twitter suspended her account.
Kangana Ranaut Ideology
View this post on Instagram
Kangana identifies with the right-wing ideology. She is a supporter of Bharatiya Janata Party and Prime Minister Narendra Modi and often makes comments on social media , expressing her political views. On October 2021, Kangana also become the brand ambassador of the Uttar Pradesh government's ambitious scheme 'One District One Product' (ODOP).
Kangana Ranaut Awards
View this post on Instagram
The actress is 4 times National Awardee for Best Actress. She won her latest award for her movie Manikarnika: The Queen Of Jhansi, a release of 2019 and Panga, a release of 2020. She previously won the National Awards for Best Supporting Actress for Fashion in the year 2010 and The Best Actress for Queen (2014) and Tanu Weds Manu Returns (2015).
Don't miss: Kangana Ranaut Takes Home Her 4th National Award In A Red & Gold Silk Saree, See Pics
I hope you liked this story. Share your thoughts with us by commenting on our Facebook page.
For more such stories, stay tuned to HerZindagi!
Did you like this article ?
Disclaimer
Your skin and body like you are unique. While we have taken all measures to ensure that the information provided in this article and on our social media channels is credible and expert verified, we recommend you consult a doctor or your dermatologist before trying a home remedy, quick hack or exercise regime. For any feedback or complaint, reach out to us at compliant_gro@jagrannewmedia.com