It's been a year already and so many of us still haven't really managed to process the news. It was a dark morning for all of us as the news of Irrfan Khan's sudden demise broke last year, this day. Irrfan Khan left us too early, at the age of 53.
Irrfan Khan was diagnosed with a rare disease, neuroendocrine cancer in the year 2018. Irrfan went to London for his treatment. He came to India in between to shoot for a movie. He shot for his film Angrezi Medium soon after. His comeback to the industry gave us hope. He even thanked the media with a special note. He said he was on the road to recovery and he is glad that everyone is praying for his health.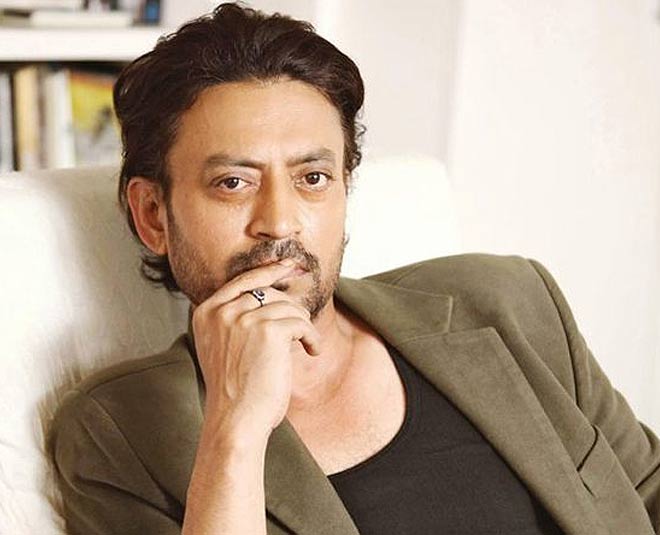 He wrote, "With Love, to all my friends in the media!
Last few months have been on a road to recovery a period to heal to fight the fatigue and face the reel and real world. I am aware of your concern and request to talk to you, share my journey, but I am fathoming it myself inhaling and internalising, taking baby steps to merge my healing with work and trying to experiment the amalgamation of both.
I am deeply touched by your wishes, your prayers and it means a lot for me and my family. I truly respect the way you respected my journey giving me time and space to heal. Thank you for your patience and the warmth and the love all through this overwhelming journey .
"I feel an urge to share with you something. I live my life in widening rings which spread over earth and sky. I may not ever complete the last one, but that is what I will try. I circle around God's primordial tower, and I circle ten thousand years long; And I still don't know if I'm a falcon, a storm, or an unfinished song" – Rilke
From,
Irrfan."
Don't Miss: All You Need To Know About Sutapa Sikdar, Irrfan Khan's Wife
However, last year, his health started to deteriorate soon. Irrfan Khan missed the promotions of his movie. He shared a video and shared a special message for all his fans. In the video, he said, "Hello brother and sisters. This is Irrfan. I'm here with you and yet I'm not. This film Angrezi Medium is very special for me. I truly wanted to promote this film with the same love with which we made it. But my body has been gatecrashed by some unwanted guests with whom I am negotiating with right now. Let's see where this conversation goes. Whatever happens, I'll share with you all."
Irrfan Khan's Last Words
Last year, he was rushed to the hospital due to colon infection. According to a report, Irrfan Khan remembered his mother just before his last breath. Irrfan Khan's wife Sutapa Sikdar, son Babil, ex-manager and driver was present in his room. Irrfan said, "Now, I'm certain that I'm going to die. Amma is there in the room. Look, she is sitting by my side, Amma has come to take me away."
Don't Miss: From Television Shows to World Cinema, A Look At Irrfan Khan's Glorious Journey
Irrfan Khan lost his mother just 4 days before that and he wasn't able to attend her funeral due to the lockdown. However, during his last time, he saw his mother and said she had come to take him away.
Irrfan Khan was indeed a strong soul and he inspired us all by fighting his battle till the very end. On his death anniversary, we remember him for his incredible contribution to the movies.