With the launch of the trailer of 'Bell Bottom'-an an upcoming spy thriller that will soon be hitting the theatres on 19th August 2021. The movie is primarily based on the hijacking events that took place in India in the 1980s. But at the official trailer launch event of the film, there was something more astonishing that almost shook the media and took the internet by storm. And it was nothing other than Lara Dutta's look as Indira Gandhi.
The trailer included a part of her appearance and it was truly mesmerising. We won't say much but if you see the below given there will be nothing much left for you to say. And given her awe-inspiring look by Lara Dutta, we surely go back in time think about one of the most remarkable ladies this nation has ever seen. Let's us, therefore, read more and get to know the key highlight of Indira Gandhi's life.
Indira Gandhi's Foray Into Politics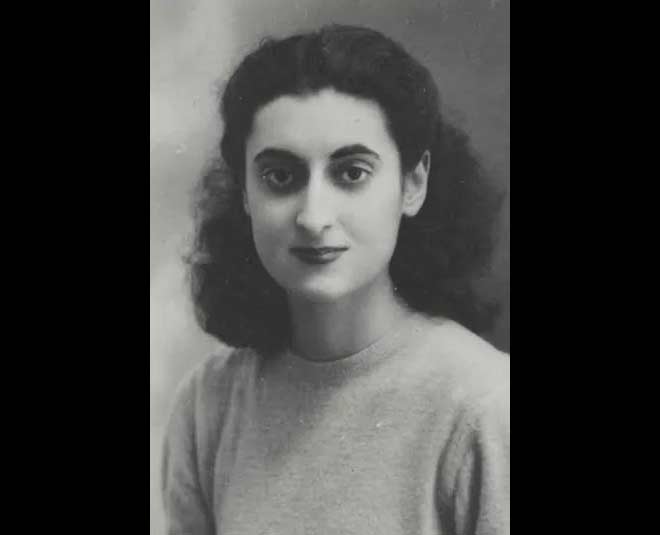 Indira Gandhi was born on 19th November 1917 and was also known as Indira Priyadarshani Gandhi. Indira was the daughter of Jawaharlal Nehru who was the first prime minister of independent India.
In the early days of her life she grew up seeing the independence struggle, her mother was frequently bedridden and her father used to be away from them mostly for political activities and more.
She communicated with him through letters whenever she had to. When in 1947 the congress party came to power, she was a member of its working committee. And later, she was elected to a higher post in the congress party. Further, she was also made a member of Rajya sabha after which she was also named the information and broadcasting minister by Lal Bahadur Shastri.
After the demise of Lal Bahadur Shastri, the congress legislative party elected her over Morarji Desai. However, it is also believed that other parties elected her because they thought she was a vulnerable woman and it would be good to use her as a puppet, was because of this Indira was known as 'gungi goodiya' or a dumb doll and was also criticised by many politicians and media.
But they did not know that she will turn out to be one of the fiercest and profound politicians of the country someday. Indira served as the 3rd and the only female Prime Minister of India between 1966-77 and 1980-1984 until she was murdered.
1971 Indo-Pak War
Considered to be one of her biggest achievements, India's victory in the Indo-Pak war was held in December 1971. This war occurred in the last two weeks of the Bangladesh Liberation War and this led to the creation of Bangladesh as an independent state. Indira Gandhi was considered to be Bangladesh's biggest ally as she supported their liberation movement throughout.
Over 10 million Pakistanis in a bid to return to Bangladesh infiltrated the country and it was because of this that our economy faced a major setback. But India when asked Pakistan to draw rules for the refugees they retaliated and eventually attacked India. Indira Gandhi actively guided the army to adopt an aggressive strategy which subsequently wrote India's victory over Pakistan in the war of 1971, on the pages of history.
Green Revolution
Green Revolution was another important step that Indira Gandhi is still remembered for. This program introduced various institutional and structural reforms in the ways we did agriculture. Along with the introduction of hybrid, high-yielding seeds and making allocations for state subsidies, the provision of electrical power, water, fertilisers and credit to farmers. This made India self-sufficient in food and the gross investment capital in agriculture also grew exponentially.
State of Emergency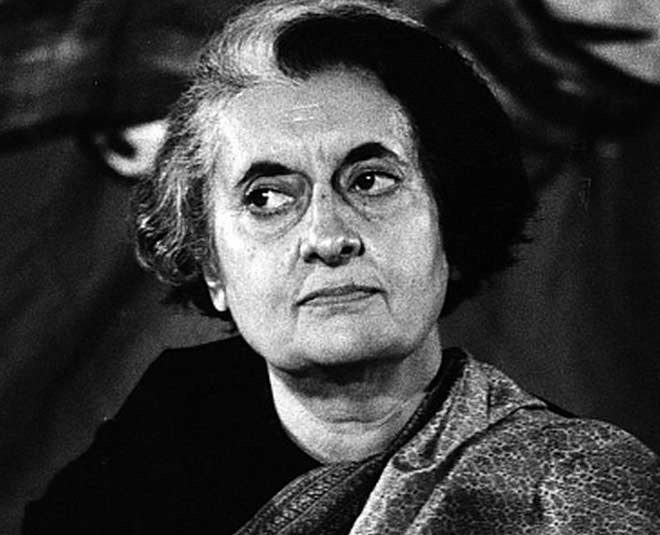 India was under a state of emergency for 21 months between 25 June 1975 and 21 March 1977. As per the government, there were many threats that could disrupt national security. The Indo-Pak war has just concluded, the drought and the 1973 crisis of oil left a deep incision in the chest of the Indian Economy. During this period, a 25 five-point program was introduced, protesters were arrested, organisations such as the Rashtriya Swayamsevak Sangh and few others were banned, media was restricted and Indira Gandhi came to rise as the invincible power in the country.
And as a result of this Indians were warned and the 1977 election proved to be their last chance to choose between democracy and dictatorship. Indira and congress both lost and Morarji Desai became the first non-congress Prime Minister.
After that Chaudhary Charan Singh ordered her and Sanjay Gandhi's arrest on the basis of allegations hurled at her by the opposition that was related to Gandhi planning the killing of the other leaders during the emergency. Her followers then took the matters into their hands and hijacked Indianairlines and jets demanding her release. Later, the government crumbled due to the factors of internal disloyalties and President Reddy dissolved it in 1979. So, Congress along with Indira Gandhi rose to power back in 1980.
Don't miss: Take A Look At How Indira - Feroze Defied All Odds For Love
Operation Blue Star
Operation Blue Star was also one major highlights of Indira's life just before her assassination. Jarnail Singh Bhindranwale was a congress leader who disassociated himself from it after being accused of murder. He joined Akali Dal and he and his 200 followers for the implementation of the Anandpur resolution, moved into a guest house near the Golden Temple. They also shot a police officer dead. In June 1984, Indira Gandhi ordered the army under Operation Blue Star, to remove Bhindranwale and his men from the temple. The army used heavy artilery and even tanks to do so, because of which many innoent lives were lost and the temple was severely damaged.
Indira's move was taken with mixed reactions and it agitated many Sikhs, including two of her own bodyguards. The two men assassinated Indira Gandhi on 31st October 1984 for avenging the operation blue star. And it was an end of a fierce, prolific and powerful female politician in our country.
Don't miss: Indira Gandhi Death Anniversary: She fought All Odds, Never Backed Down, Here Are Some Reason That Made Her A Tigress!
So, will you be excited for Bell Bottom? Do let us know in the comment section below and stay tuned to Her Zindagi for more.
Did you like this article ?
Disclaimer
Your skin and body like you are unique. While we have taken all measures to ensure that the information provided in this article and on our social media channels is credible and expert verified, we recommend you consult a doctor or your dermatologist before trying a home remedy, quick hack or exercise regime. For any feedback or complaint, reach out to us at compliant_gro@jagrannewmedia.com